presents
From the sweeping Lake District fells to the white cliffs of the south coast, Great Britain is undeniably beautiful. It's no surprise, then, that our treasured landscapes have been the inspiration for some iconic works. We are a nation of creatives - a country of writers, musicians and artists. Here, you'll find how the most iconic of these have been inspired by our great nation.
When it comes to Wuthering Heights, three things immediately spring to the mind of any Briton - the Emily Brontë novel, the iconic Kate Bush song and the Yorkshire Moors.
The Yorkshire Moors are synonymous with the melancholic, fraught tale, and it's because of this that Kate Bush is so very linked to the landscape here.
It can easily be said that Bush's very first release is more focused on the relationship between the two iconic characters - Cathy and Heathcliff - but as any literary critic will tell you, in Brontë's novel, the moors are not only a setting indicative of Cathy and Heathcliff's relationship, but practically a character within the prose too.
Out on the wiley, windy moors
We'd roll and fall in green.
You had a temper like my jealousy:
Too hot, too greedy.
How could you leave me,
When I needed to possess you?
I hated you. I loved you, too.
Inspired by the ending of the novel of the same name, in which Lockwood pauses to contemplate the Yorkshire Moors, Bush brings the moors to life in her song with a simple piano introduction and a deep, raw chorus.
Much of Bush's work is concerned with the relationship between humanity and nature, and it is with this formative piece that this fascination began. Later, Bush would develop these themes in 'The Ninth Wave', in which a shipwrecked woman struggles to survive at sea, and in 'A Sky of Honey', which narrates a walk taken through the country on a summer's day.
Rosedale Mineral Railway walk, 1 mile
Hole of Horcum walk, 5 miles
In short, the best way to truly experience both Kate Bush and Emily Brontë's Yorkshire Moors is to dedicate some time to exploring the region by foot - after all, the landscape is truly stunning.
Visit Kate Bush's Yorkshire Moors
It was during the summer of 1905 that French-born Debussy and his partner, Emma Barac, found themselves on holiday in the south coast seaside town. In fact, if it weren't for a complex relationship with his partner, Debussy may well have not ended up in Eastbourne at all, and his masterpiece 'La Mer' might sound very different indeed.
While staying in the Grand Hotel on the Eastbourne sea front, Debussy put his personal life to one side and concentrated on finishing what would become his most successful piece.
I love the sea and I have listened to it passionately.
The piece takes shape as three movements, and though it wasn't received brilliantly when it was first released, the piece has grown in popularity over the years with many feeling that the score does truly reflect the ocean and all its wild, gentle and unpredictable movements.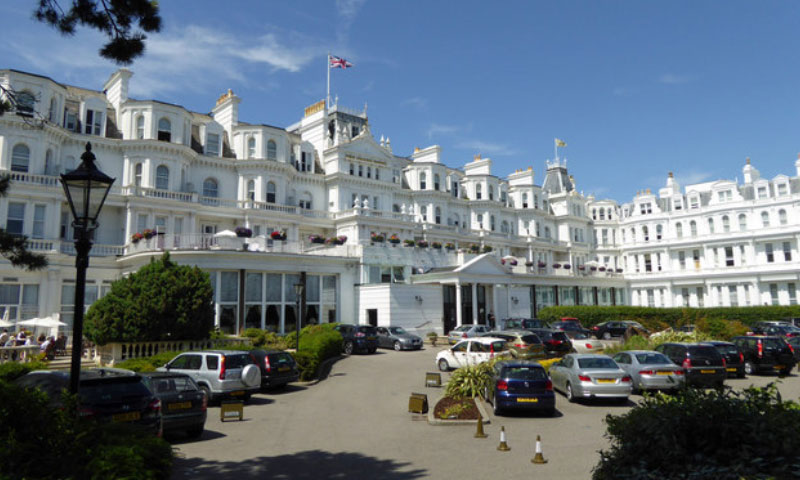 Today, you'll find the Grand Hotel houses a Debussy Suite, but it is a walk along the Eastbourne coast that enables you to see why the composer was so moved to finish his work in this small part of the UK.
The Grand Hotel, Eastbourne
Seaford to Eastbourne walk, 13.8 miles
The South Downs Way trails 100 miles from Winchester to Eastbourne, but you'll find plenty of well-signposted walks that use just a part of this more epic trek in the Eastbourne area.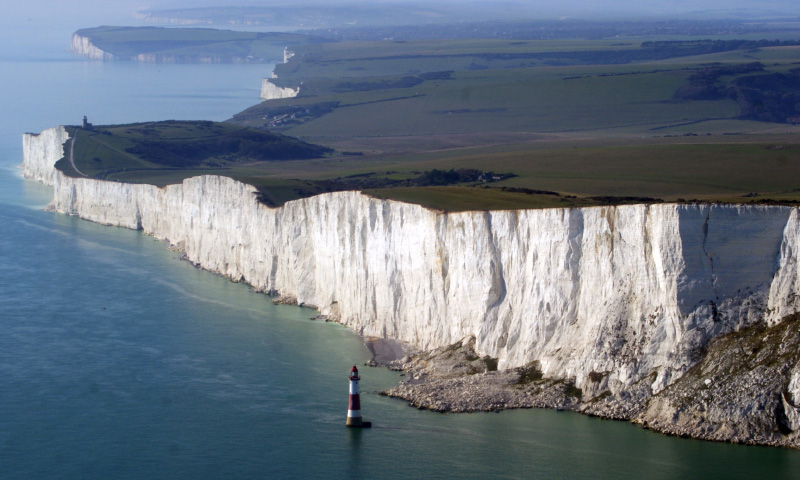 For something with more of a sea view, don walking shoes and meander to Beachy Head. Here, you'll find stunning cliffs, the iconic lighthouse and views similar to those that Debussy was inspired by.
Visit Debussy's Eastbourne
A radically important artist and sculptor of the 20th century, Barbara Hepworth is, even in death, intrinsically entwined with her former homes of Wakefield and St Ives.
Though at opposite ends of the country, both towns are equally proud to boast her name - but it wasn't until Hepworth settled in Cornwall that she really began to seek inspiration from her surroundings.
It's fair to say that Hepworth didn't seem enamoured with the notion of moving south from her beloved Wakefield at first, but slowly and surely, Cornwall's magic took hold. A large part of this acceptance came from finding a place from which she could work - Trewyn Studio.
Finding Trewyn Studio was a sort of magic. Here was a studio, a yard and a garden where I could work in open air and space.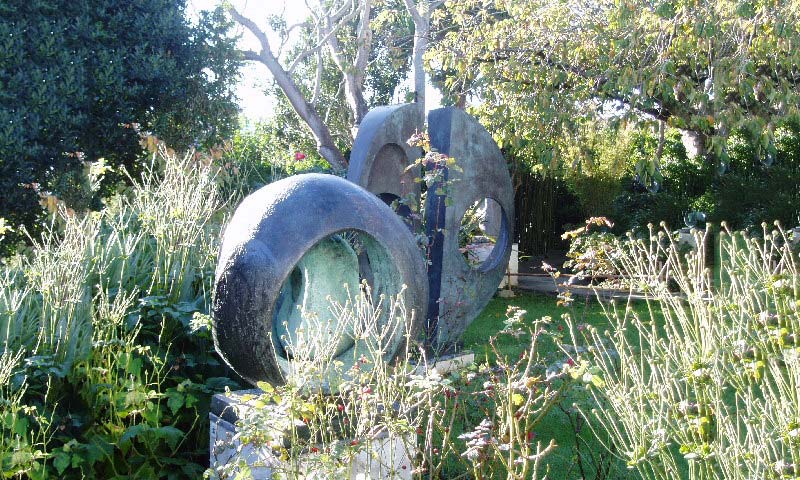 So much of Hepworth's work was about searching for the perfect form, and it was the stunning Cornwall coast, the roll of the waves and the open skies that helped inspire her creations in wood and bronze.
On visiting Cornwall's Trewyn Studio (now the Barbara Hepworth Museum and Sculpture Garden) it's possible to see that it truly does articulate the relationship that Hepworth had with her home of St Ives. Here, you can explore both her work and the building that was once her studio - but you can also escape the town and see the landscape that helped to inspire her work.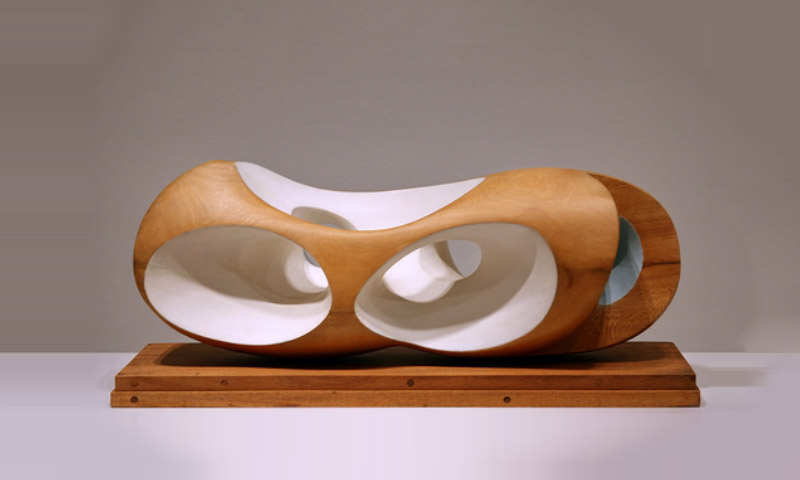 In particular, the sculpture entitled 'Pendour' - created from locally foraged and bought wood - shows Hepworth's understanding of the coastal contours around St Ives towards Zennor.
Visit Barbara Hepworth's Cornwall
It was on their honeymoon that the newly-wed JRR and Edith Tolkien visited Cheddar Gorge for the first time. Staying further west in the coastal town of Clevedon, the pair visited the geological wonder in 1916 - but it wasn't until 1954 that the true influence the area had on Tolkien came to light.
The tall cliff faces and the deep caves in Cheddar are the inspiration behind the seemingly endless Glittering Caves that lie beneath Helm's Deep in 'The Two Towers'. Gimli, a central character within the novels, describes the caves...
There are columns of white and saffron and dawn-rose, Legolas, fluted and twisted into dreamlike forms; they spring up from many-colored floors to meet the glistening pendants of the roof: wings, ropes, curtains fine as frozen clouds; spears, banners, pinnacles of suspended palaces! Still lakes mirror them: a glimmering world looks up from the dark pools covered with clear glass.
As the road winds and weaves its way through the impressive limestone gorge, it would be easy to forget the history of Cheddar Gorge and simply focus on the drama of the landscape as you can see it today.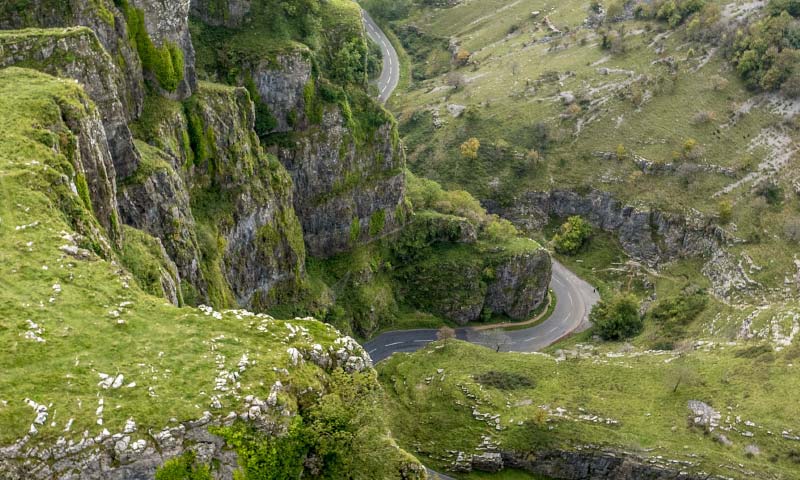 Venturing through the gorge on foot, though, there's no escaping the Stone Age origins of the area. Visit the intricate cave network to see impressive stalagmites and stalactites, and climb Jacob's Ladder - a staircase built into the side of the gorge - to explore this jaw-dropping landscape from up high.
Cliff top walk, 3 miles
Extended cliff top walk, 5 miles
Visit Tolkien's Somerset
There is no denying the attachment that Yorkshire has to Turner, and likewise, the adoration that Turner had for Yorkshire.
Though born in London, Joseph Mallord William Turner's talent for painting soon saw him travel all over the country, and interestingly, it wasn't the popular spots that Turner chose to recreate. In fact, it was the path less trodden that inspired Turner - particularly in his Yorkshire landscapes.
My business is to paint what I see, not what I know is there.
Though the scenes that Turner has painted are reasonably well-known today, in his own time, these were largely lesser-explored landscapes that wouldn't have been celebrated before. They might not be the most grandiose, but they are intriguing, interesting and endearing in their own ways.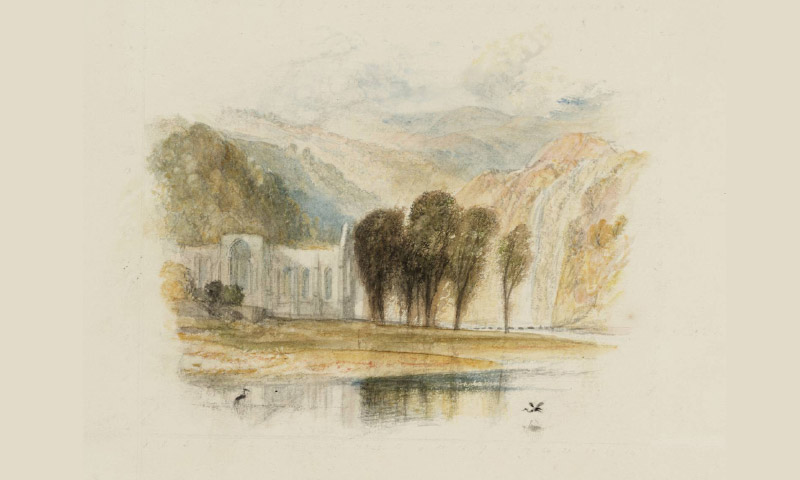 From Semer Water to Bolton Abbey, Turner had created a veritable map of locations that, on the whole, exist today as they are represented in his paintings and sketches.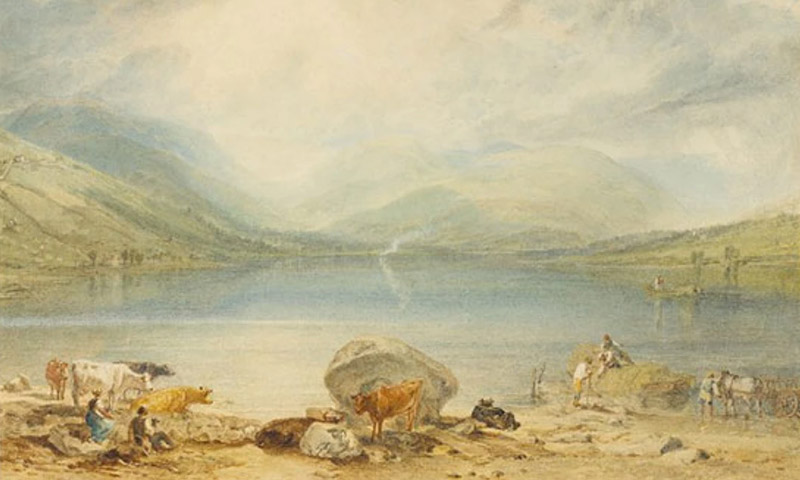 In particular, the four places indicated on the map here are represented clearly in Turner's catalogue of work. 'Bolton Abbey' and 'Semer Water' are among some of his most traditional and still-recognisable works today.
Visit Turner's Yorkshire
It has often been said that childhood is the most beautiful of life's seasons - and that notion is almost certainly true when you're raised with the stunning scenery of the Lake District National Park behind you.
William Wordsworth may not have lived out all his years in Cumbria, but his formative and later years - though tainted with grief and melancholy - saw him nurture a deep appreciation for his home county.
I wander'd lonely as a cloud
That floats on high o'er vales and hills,
When all at once I saw a crowd,
A host, of golden daffodils;
Beside the lake, beneath the trees,
Fluttering and dancing in the breeze
There is much contest for the title of inspiration for Wordsworth's most famous poem - 'Daffodils', penned in 1804 - but the reality is that it's likely to be several places surrounding the beautiful lake of Ullswater.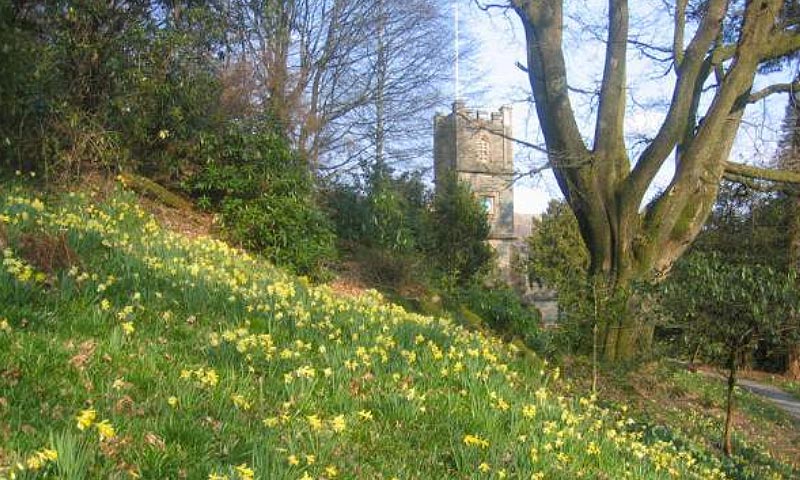 Along with Wordsworth-inspired walks and historical homes in the area, you can visit a daffodil field that was planted by Wordsworth himself. Dora's Field was planted by our poet and his wife after their daughter, Dora, died in 1847.
Wordsworth did not have an easy life, and while his later work expresses the hardships he and his family faced, the poem 'Daffodils' truly articulates how uplifting spending time in the Cumbrian countryside can be.
Visit Wordsworth's Cumbria