Log Cabins And Lodges In Cornwall
Your search returned 10 cottages.
Recommended for you
Little Oak

Sleeps 4 | Bedrooms 2 | Pets No

Book Now

Bronwen's Den

Sleeps 4 | Bedrooms 2 | Pets Yes

Book Now

offer

Souls Retreat

Sleeps 4 | Bedrooms 2 | Pets No

10% off - Wed 21st Jun to 22nd Jul 2017

Book Now

More properties based on your search

Sykes Rating


A modern bijou lodge in a rural location close to Port Isaac. Quiet site. Sunny deck. Beaches nearby. Walking distance from village and pub. Port Isaac 6 miles. (Ref. 15943)

Lovely wooden chalet on the Atlantic Bays Holiday Park. All ground floor accommodation. Close to beaches. On-site shop and bar. Padstow 3 miles. (Ref. 915872)

10% off - Sat 3rd Jun to 29th Jul 2017

Sykes Rating


Sleeps6
Bedrooms3
PetsYes

Chalet on edge of quiet wooded site with countryside views from balcony. Open plan living room, pet-friendly, outdoor, heated swimming pool. Tavistock 5 miles. (Ref. 913134)

Sykes Rating


Sleeps6
Bedrooms4
PetsYes

Upside down style Honicombe Manor holiday cottage with hot tub and countryside views. Spacious accommodation and use of on-site facilities. Tavistock 5 miles. (Ref. 5198)

Semi-detached woodland lodge with countryside views, on Honicombe Manor holiday park. Spacious accommodation. Free Country Club leisure pass. Tavistock 5 miles. (Ref. 5147)

10% off - Sat 15th Jul to 22nd Jul 2017

Sleeps7
Bedrooms4
PetsYes

A delightful Alpine lodge in a quiet park in Tamar Valley AONB. Open plan living area with balcony and far-reaching views. Seasonal on-site indoor and outdoor heated swimming pools, plus tennis courts. Gunnislake 2.5 miles. (Ref. 17180)

Large detached holiday lodge sleeping eight on a quiet, family-friendly holiday park within wooded grounds. Indoor and outdoor heated pools, gym, table tennis. Tavistock 5 miles. (Ref. 7262)

20% off - Sat 3rd Jun to 29th Jul 2017
Just show me Log Cabins & Lodges in Cornwall
When planning a holiday in Cornwall, most would opt for a traditional Cornish holiday cottage or a contemporary coastal apartment. But what if we told you that a log cabin is just as good an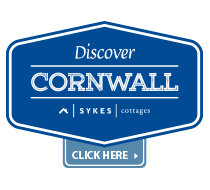 option for your trip to the South West? Not only are log cabins incredibly charming, they're also wonderfully comfortable. They keep you cool in summer, warm in winter, and offer space, comfort and peace for any party size. So before you rent a cosy cottage or seafront pad, take a moment to browse our range of log cabins to rent in Cornwall. We've a great range to choose from at affordable prices, so take a look now or keep reading for yet more reasons why renting a log cabin in Cornwall may be the way forward.
Rent a lodge or log cabin in Cornwall

Think cabin, think countryside, think Cornwall. You'll find our Cornish holiday lodges tucked deep in some of Cornwall's most evocative, rugged landscapes, making them ideal for adventurers, sightseers and explorers alike. The Cornish countryside is awash with ancient castles, mysterious woodlands and time-forgotten villages, each evoking the county's age-old folklore. With their rugged exteriors and comfortable, no-nonsense furnishings, a log cabin rental in Cornwall is the perfect base for uncovering the many attractions and activities that lie in the county's inland areas.
Think one of our log cabins in Cornwall could be for you? Scroll down to choose your favourite now.
For our complete range of accommodation in Cornwall, visit our Cornwall Cottages page.
Please find below a selection of self-catering log cabins and lodges to rent in Cornwall.