Mobile phones are notorious for getting scratched screens, especially when they're rattling around in a bag or pocket! To get around this, why not create a handmade phone cosy to keep your smart phone protected from damage and scratches? If you're not sure how then read on for this tutorial, created by H and Sammy from Live It. Love It. Make It. on how to create an Upcycled Phone Cosy using a scrap of denim.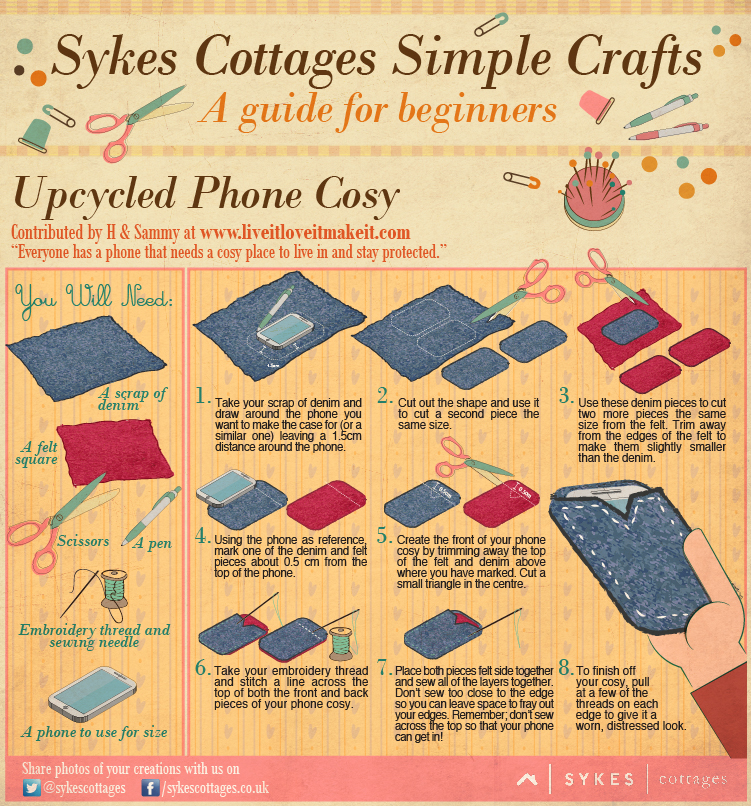 Copy and paste the code below onto your website to share with your readers
"We love making these phone pouches as gifts for our friends and family, everyone has a phone that needs a cosy place to live in and stay protected."
You will need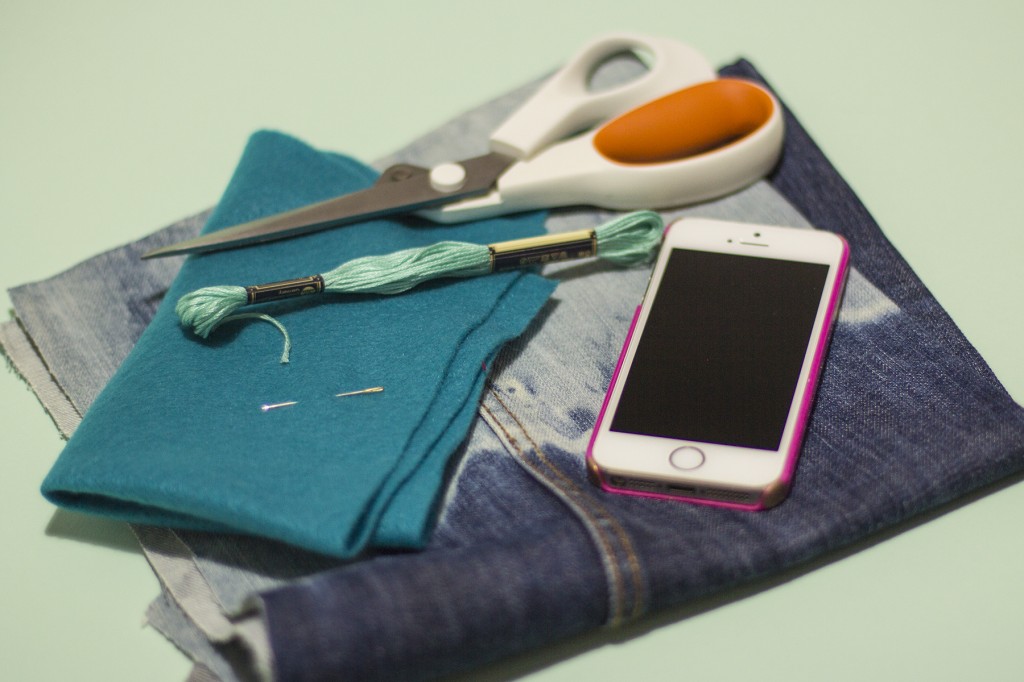 a scrap of denim, a felt square, embroidery thread, sewing needle, scissors, a pen and a phone to use for size.
How to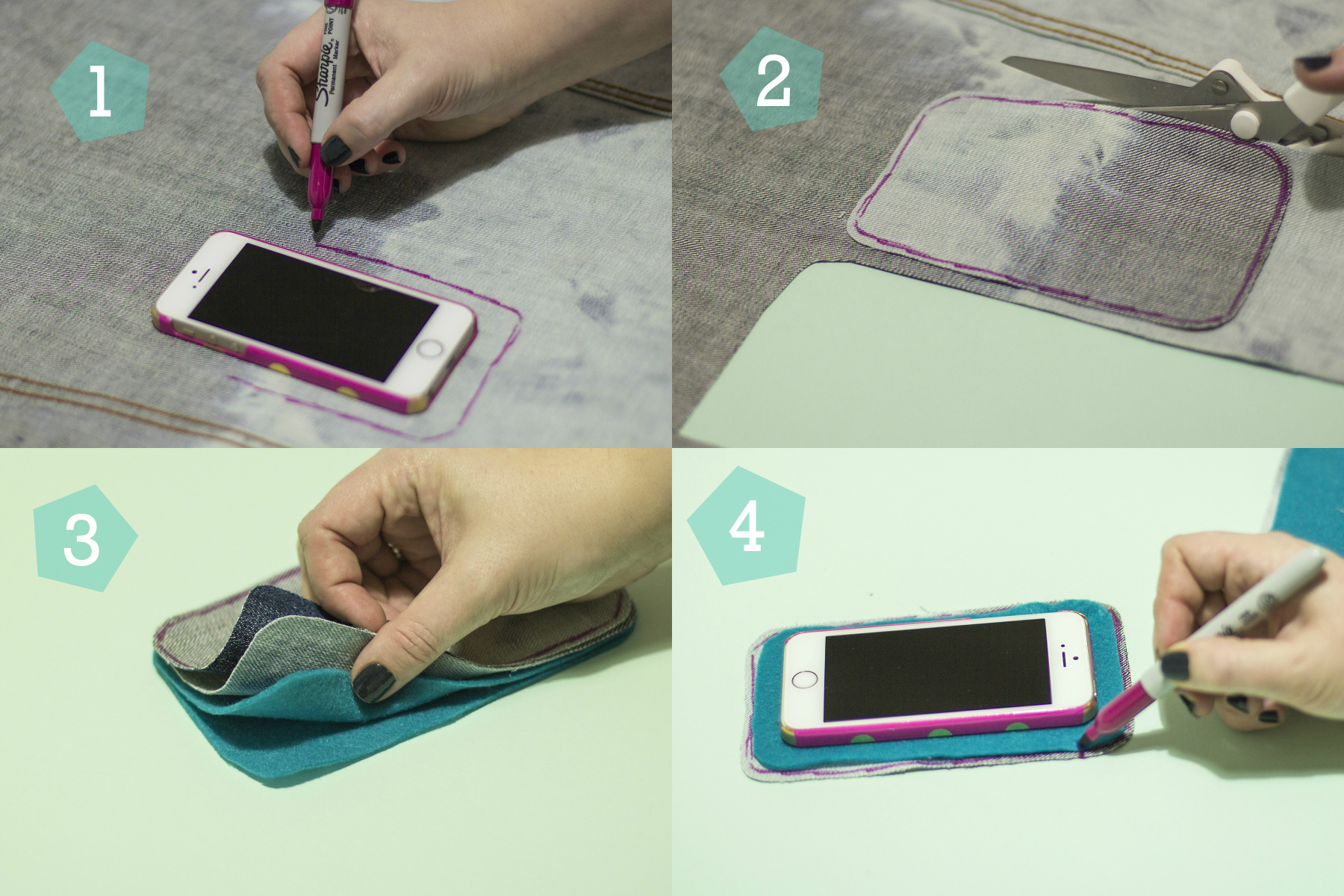 Step 1. Take your scrap of denim and place the phone you want to make the case for (or a similar one) and draw around it leaving a 1.5cm distance around the phone.
Step 2. Cut out the shape and use it to cut a second piece the same size.
Step 3. Use these denim pieces to cut two more pieces the same size from the felt. Then trim away a little from the edges of the felt to make them slightly smaller than the denim.
Step 4. Using the phone as reference, mark one of the denim and felt pieces about 0.5 cm down from the top of the phone.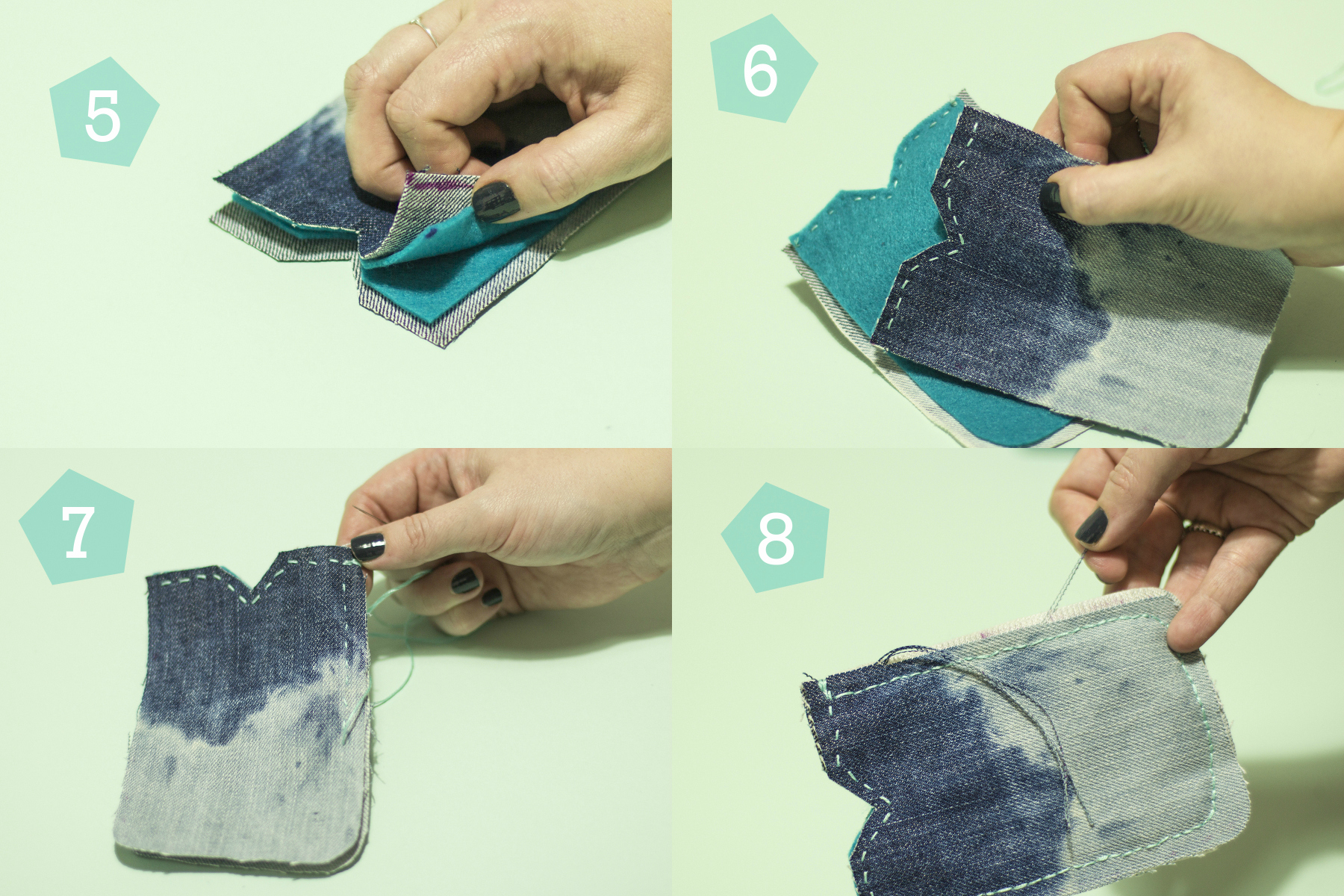 Step 5. Trim away the top above where you have marked and do the same on the other pieces. Cut a small triangle in the top centre.
Step 6. Take your embroidery thread and stitch a simple line across the top of both the front and back pieces of your phone cosy.
Step 7. Place both pieces felt side together and sew all the layers together. Don't sew too close to the edge so you can leave space to fray out your edges.
Step 8. To finish off your cosy, pull at a few of the threads on each edge to give it a worn, distressed look.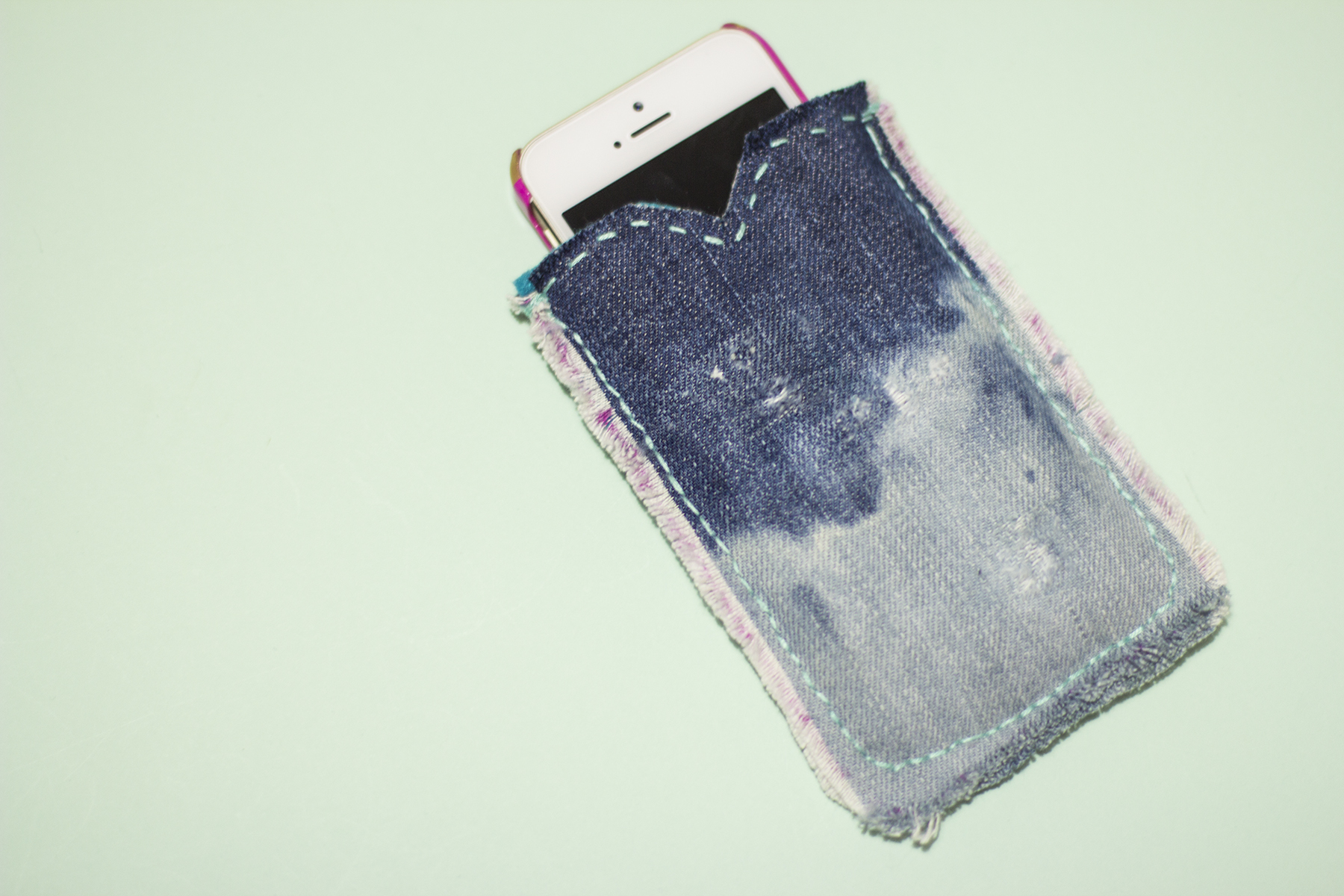 And there you have it a lovely little quick and easy gift for anyone young or old, If you want to get fancy why not personalise it by embroidering an initial or name on the outside of the person you would like to give it to?
This Upcycled Phone Cosy tutorial was created by, and contributed to our craft guide by H and Sammy from Live It. Love It. Make It. You can also find H and Sammy on twitter, instagram, facebook.
Want to see another craft? Click here to go back to the guide's main post.
A lover of reading, eating and shopping Leanne will often be found spending time with her two pugs or snapping away on instagram. A big fan of the city, She likes nothing more than getting away for a weekend break in the UK, her favourite places being London and Bath.