Sleeps 2

Bedrooms 1

Bathrooms 1

Pets Yes
Features
Off road parking
Garden / Patio
Cot available
Pub/shop < 1 mile
Washing machine
Broadband / WiFi
Reviews & Ratings
50 Customer Reviews
"Lovely cottage and garden we could sit in."

Very nice and helpful owners. Would recommend this place to everyone.

Thank you for your positive and encouraging feedback. Property Owner

"We spent a very pleasant week at Little Acre."

The property is in a private location with good parking and good wifi. During the week we visited Weymouth by train, Studland beach, Kingston Lacy, Lulworth Cove and the other two days we went for walks in the beautiful countryside around Wool and the river Froome. A property to be recommended.

"Very comfortable and well equipped accommodation ideally situated for touring Dorset ."

Very friendly hosts , very dog friendly , super comfortable bed ! TV a bit dated ! We would certainly stay again .

So pleased you had an enjoyable stay at Littleacre. Property Owner

"Another lovely stay at Little Acre."

This is a lovely cosy property with everything you could wish for. Lyn and Dale, the owners, are very helpful and friendly and really make you feel welcome. A great base to explore from and we will definitely return.

Thank you for your lovely positive feedback - a great start to the season Property Owner

"Another good week at little Acre ."

It has a feel like home more then the other cottages we have been in . Hope to go again

"A lovely cosy cottage equipped with everything you could want."

The bed was extremely comfortable and everywhere was beautifully clean. The owners were very friendly and being able to use their lovely garden was a treat. We would definitely like to return in the spring.

"Little Acres was a clean and comfy base for our holiday with a beautiful garden which our dog loved."

Dog friendly beaches nearby, really liked Ringstead Bay which was also great for swimming. Great walks too at Studland, Banbury Hill fort and Moreton.

"Excellent base for our adventures along the Dorset coast!"

The cottage had everything (and more) that we needed and our dog loved being able to run around the garden. Absolutely ideal!

"Very peaceful cottage, plenty of parking, hosts were excellent"

"The cottage was super and in a lovely quiet location within good distances for the area, walks, beaches etc."

The owners Lyn and Dale were warm and welcoming and gave us lots of new places to visit even though we have been to Dorset many times.Their garden was stunning and it was so kind of them to let us share it and enjoy quiet shady afternoons from the heat of the day. A real credit to them and a great addition to the sykes cottages portfolio. We were so happy we have already booked for next year! Tony Susan and Annie Skellern

"Forgive me but I'm not sure what Dream cottages added to our experience/visit over what the owners could have done ( and perhaps do) themselves other than convenience of advertising and of course adding to the overall cost to us!"

Although all communications were helpful and the phone ones enjoyable and friendly. We were very happy indeed with our stay. Little Acre was great, warm, comfortable in the main and well equipped. Lyn and Dale were kind and helpful hosts. It gave us the relaxing break we needed and the lovely garden, amazing bird life and patio to enjoy the sunshine from were all bonuses. The added treats of tea bags, coffee, milk and biscuits were a generous treat! Thank you! Two minor negatives that didn't really detract but might for others - the bed was not too comfy and it was good to get back to our own perhaps it needs replacing at the end of this season. Also all the pans are large especially for two people at least one smaller one would help to cook porridge, scrambled egg, mushrooms and other things which do not need much space. Admittedly we couldn't dine out fully because of Covid regs but even so cooking for two needs facilitating as well as possible. To repeat - we had a very good and enjoyable stay and are grateful to Lyn and Dale very much for that. We would return willingly.

Thank you for your valuable feedback, we are pleased that you had an enjoyable relaxing break. We are sorry that you found the bed uncomfortable. The owner will look into this as the bed is only a year old. We look forward to welcoming you back to Little Acre soon. Property Owner

"We had a lovely stay at Little Acres, to explore the beautiful Dorset Coast."

The accommodation was very comfortable,clean, and very well equipped. We had everything we needed, and a very comfortable bed. The Garden is absolutely stunning our Dachshund loved it. The owners were very pleasant and helpful.

"Lovely property to stay in to explore Dorset."

Quiet and tranquil location yet so close to all amenities and attractions. We were very comfortable during our stay including our dog who soon made himself at home! The owners were so welcoming and friendly, we would certainly stay recommend to anyone and stay again in the future.

"The cottage had everything we would want."

Excellent

"Little acre was a lovely little retreat to return to after each day out exploring the Dorset coast."

The accommodation was spotless, well equipped and furnished to a lovely standard with lovely views of the garden. Whilst in a peaceful location which was what we had wanted , local amenities and the train station in the village offered everything to make our holiday perfect. We look forward to another holiday in Little Acre next year.

"Great location, everything you needed in cottage for perfect holiday, great ..."

Great location, everything you needed in cottage for perfect holiday, great hosts , lovely people ,beautiful house and gardens

"I was so impressed with the cleanliness of the place also the garden to sit out in and owners were very friendly and kind."

"We received a very warm welcome from Lyn, the owner."

There was s lovely welcome pack waiting for us. The accommodation itself was perfect. Absolutely spotlessly clean and with all we needed for our holiday. A real ' home from home'. The patio was used most evenings after exploring the surrounding areas. Little Acres is an ideal base to get around Dorset. We used car, bicycles and train ( station just 5 minutes away). Very comfortable bed and lovely quiet location. We booked this at fairly short notice due To cancelling our overseas holiday during Covid19 - but we will definitely be returning. Five stars ⭐️ all round.

"Lyn was lovely and friendly and went above and beyond with all the little extras that she includes as part of your stay, it really does make it feel home from home."

We had a lovely week staying here and wouldn't hesitate to recommend Little Acre!

"Very well equipped, heating included."

Nice seating area outside in lovely garden. Very quiet area. Convenient parking. Highly recommended.

"We had a great time at Little Acre, everything we needed and very comfortable."

"A lovely place to stay."

We were welcomed by the owner and found everything to be as stated. The accommodation was well appointed and clean and we were able to use the garden which was great as we had our dog with us. Lovely and central for the Jurassic Coast too. Five stars all round! The weather was fantastic and we visited many places on the coast including West Bay and Bridport and used the steam train to Swanage and then enjoyed the pier. No roadworks, hardly a traffic jam and clean towns and seaside. Give Dorset a go!

"Lyn and Dale were friendly and helpful."

Despite that fact that we have visited family in the area over the last 40years, Dale told us about some hidden gems we had not visited. The cottage was perfect, with everything you might need to hand. It is central to lots of the local attractions. The cottage is in a tranquil situation, though not far from the village, and the garden is beautiful. We would not hesitate to book this cottage in the future.

"Little Acre in Wool is a very comfortable base for a couple to explore Dorset."

The garden is beautiful and a great place to sit out for breakfast. Wool is on the main Weymouth to Waterloo rail line and there are local buses that take you to the coast, so you can beat the traffic stress! The tank museum is within walking distance and is an excellent museum even if you are not military minded.

"Little Acre was peaceful, comfortable and homely."

Very relaxing. Wool is ideally situated for visiting all parts of Dorset.

"We were very pleased with our holiday at Little Acre."

Very central location to explore Dorset & we were fortunate to have fine sunny week. Our first visit to Dorset was very impressive & enjoyable.

"Had a great week at Little Acre, Lyn made us most welcome."

The annex has everything you need for a comfortable and relaxing break, quiet location and lovely garden to share. Ideal location for exploring the Jurassic Coast without having to travel too far. Highly recommended.

"Excellent place to stay."

Very clean and well maintained. Hosts were really nice. Lovely garden to share. A great area to stay in order to visit lots of interesting places. Stayed July 2018

"Lyn made us feel very welcome at Little Acre."

We could not fault this accommodation, spotlessly clean and very comfortable. We very much enjoyed our stay and the beautiful garden that we were able to use if we wanted to. The position of the property was very central to all areas making it so perfect with very little driving too. We look forward to returning one day. Thank you so much. Stayed Aug 2018.

"Little Acre is well positioned to visit the sights and attractions around Dorset."

It is set in a quiet garden location . It is well equipped and there are good instructions for use. There are not many one bedroom properties for holiday rental, and this is a nice one. Stayed July 2018.

"Lovely stay at little acre, very clean and comfortable."

. was provided with everything . The garden was beautiful, our dog loved it Seeing different parts of Dorset made our holiday omplete - stayed June 2018

"Very comfortable with a lovely garden to look out on."

Everything you might need was included and I would definitely recommend this property. Stayed May 2018

"Over the past few years we have stayed at quite a few cottages up and down the country."

Quite a few shockers may I add... This place was by far the best. Great accommodation, Great owner, perfect quiet location. Cannot fault it. One day we even stuck some washing out as we looked at the BBC weather forecast (fatal - guaranteed to be wrong). Came home to a line full dripping wet through. Next thing. Owner knocking at the door with some dry stuff. What more can you say. Even though it's a right hike to get there. We would return. Stayed May 2018

"Little Acre is an annex to a lovely house hidden away behind a quiet road in Wool."

The cottage is compact but provides plenty of high quality room for two people. It is spotlessly clean, well equipped, has a comfortable bed and a sitting room with access to a splendid garden. The owner is very helpful and the location is great with easy access to all the attractions in Purbeck and beyond. Good parking space, too. Recommended - stayed July 2017

"Swift and easy booking process."

Nice to have telephone calls as an option with prompt responses Property was in good location and was well equipped. Warm welcome from owners. Homely and relaxing atmosphere Good base for using cycle routes and visiting Dorset whether north, south, west or east. Stayed July 2017

"The cottage was very clean and cosy with everything we could need - water bowl even provided for our dog."

Stayed June 2017

"Excellent cottage/annex, very nicely equipped, comfortable and in very good order."

Nice quiet location but central to everything we wanted to do and local shop 2 mins away for essentials. Owners friendly and welcoming. We had a very enjoyable week in Dorset. Stayed May 2017

"Last minute booking, efficient response to my phone enquiry, quick confirmation after Dream Cottages checked with property owner."

Very happy with accomodation, clean and well presented. Good location, we were able easily to explore Bournemouth, Poole, Dorchester, Weymouth and Swanage plus Dorset heathlands and countryside. Good food and atmosphere in the Black Bear in the old part of the village. Stayed August 2016

"We really enjoyed our week's stay in this cottage and would recommend it without hesitation."

All the amenities were there, everything spotlessly clean and in perfect condition. The owner was helpful and friendly. The location is ideal for visiting the Purbeck area - stayed August 2016

"The property was first class, very clean, lovely garden in an excellent location for exploring Dorset and doing coastal walks."

Owners on hand next door and very friendly. Couldn't have wished for anything better. Even the weather was good. Stayed July 2016

"Everything was perfect."

Attention to detail, quality of cottage, little touches, setting was spot on - stayed June 2016

"Had a really lovely stay at Little Acre, Lyn was so welcoming and the accommodation was perfect with everything you need."

Great location for coastal walks, and local nature reserves such as RSPB Arne. Would most definitely stay here again for a relaxing break. Stayed October 2015

"This is the 6th year of going to this property and Mrs Maconnel is always very friendly."

It is very quiet and peaceful and close to local amenities. Stayed September 2015

"All great as always with Sykes."

"Excellent location, excellent facility, spotlessly clean, lovely people, great garden."

Great wi-fi. Would definitely stay again and/or recommend to others. Stayed August 2015

"Directions to property very good, easy to find."

Very well equipped and comfortable. Welcome pack much appreciated. Stayed July 2015

"Little Acre was very clean and well appointed in a lovely setting and very conveniently situated for surrounding attractions."

The owners were friendly and we felt very comfortable throughout our stay.

"Great property, very well equipped and comfortable."

Owners where welcoming and helpful with any enquiries

"Lovely property"

"We had a short but lovely time at Little Acre Cottage."

The owner made us feel very welcome, including a welcome pack! The cottage was very clean, very well equipped and had a huge beautiful garden. It was super easy to plan our trips to the nearby attractions as there were leaflets, maps, magazines about Dorset and wifi too!! We will definitely go back and we higly recommend it.
Show more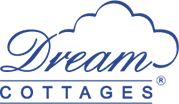 This property is part of the Dream Cottages collection.
Over 350 carefully selected and perfectly located properties, helping you create your perfect holiday.
Summary
Two steps to the entrance
Combined Kitchen diner and sitting room
1x double bedroom
Shower room, with wash hand basin and w.c.
Wi-Fi
Gas central heating, Fridge and freezer, washing machine, Cooker
DVD player
Cot
Off road parking
Bed linen and towels included
1 dog allowed
Sorry no smoking.
The property
This a self-contained ground floor annex, sits next to the owner's home, located in the Dorset village of Wool.
All on one level the combined kitchen, living and dining room.
Put your feet up after a wonderful dinner for two and relax on the comfy sofa in front of the TV or with a great book. The beautiful garden with your own patio area, enjoy a glass of wine at the bistro set after a day of exploring the area and enjoy a nice evening drink.
The village of Wool offers a variety of shops as well as two pubs.
Five minutes away is the railway station at Wool with frequent trains running to the seaside resort of Weymouth and east to The New Forest.
Well positioned for exploring the surrounding area that is rich in natural beauty including the famous Lulworth Cove, Durdle Door and the World Heritage Jurassic Coastline.
Other attractions a short drive away are the world acclaimed Monkey World and the Bovington Tank Museum.
The Saxon walled market town of Wareham is a leisurely drive away with an interesting array of shops and a picturesque quay.
This extremely well positioned annex is a great base to go out from and explore all that Dorset has to offer as well as offering comfort and homely touches when you want to simply put your feet up.
Ideal for a romantic retreat or a couple just wanting to escape to the country.
About the location
WOOL
East Lulworth 4 miles; Wareham 6.2 miles; Weymouth 16.1 miles.
Wool is a small Dorset village with It's own railways station and Jurassic Coast bus (X54) linking Poole and Weymouth. The River Frome runs through the village and has famous connections as the 17th Century Woolbridge manor where 'Tess of the D'Ubervilles' spent her honeymoon her honeymoon in the Thomas Hardy's novel. Thomas Hardy's Cottage can be found just outside Dorchester around 12 miles from Wool and offers an interesting day out. Some of Purbeck's most loved attractions are also on the doorstep of Wool, with the Tank Museum, Clouds Hill, the home of Lawrence of Arabia and Monkey World rescue centre. A short 5 mile drive will see you in West Lulworth where you can enjoy the spectacular geological sites of Lulworth Cove and Durdle Door. Wool offers everything you need for a rural retreat in Dorset.
Region Information
Please note that the garden is not fully enclosed
This property offers the following short breaks:
Winter
Off-season
Last minute
Christmas