Sleeps 4

Bedrooms 2

Bathrooms 2

Pets No
Features
Off road parking
Open fire
Garden / Patio
Cot available
Highchair available
Pub/shop < 1 mile
Washing machine
Dishwasher
Seaside
Broadband / WiFi
Reviews & Ratings
35 Customer Reviews
"An excellent choice for our family."

The location was perfect for us as this property is situated in a quieter area of Weymouth. The parking facility provided was very welcome and a rare find with spaces for two (small) cars. We made use of the kitchen appliances provided. The beds were really comfortable and bedding/towels were a good quality. The back yard was pleasant to enjoy a nice cool drink on a hot summers evening. A good all rounder. We will be back.

"It is a lovely home and we had a great holiday the only fault was the beds were very hard and I suffer."

with arthritis but that's my problem everything was good quality and I would definitely recommend it regards Joyce n richard

"Property was comfortable , but there is a strange smell in the front bedroom, it was there all week long, it reminded me of pee."

The upstairs shower is really powerful and hot

"We had an excellent stay at the neves very clean & plenty of room."

Would recommend. Ideal position for everything & added bonus of car parking space. Will definitely be back again

"We had a luvly stay in neves cottage, warm clean and all the mod cons, would recommend,thanks, R."

"We were pleased with the cottage."

Excellent location, fully equipped. Even had buckets/spades and crabbing sets left for us to use. My only gripe if i had to find one was the master bedroom having two made up single beds. Not really fitting in my opinion esp as second bedroom had a king size in but no wardrobe/dressing table so parents have to sleep in the singles. It does say can be pushed together but as covers and duvets both separate we found they just moved apart constantly. Doesnt really make sense and would be better to put them in the second bedroom for kids who wanted a twin room really. Otherwise a good stay and would return.

"There were a couple of issues arose which required reporting to the local office However the issues were resolved the very same day they were reported so was very happy with the speed of the response Everything else was highly satisfactory and we had a thoroughly enjoyable stay."

"Enjoyed staying in Neves despite mixed weather."

The house was very clean and tidy. The kitchen was very well stocked with utensils and cooking equipment. The proximity to the seafront was excellent, (only about 4 minutes walking). The free parking space was invaluable and one of the main reasons for booking this house. The space was advertised as for two cars but it would be a tight squeeze for two large vehicles like Range Rovers etc. The bedrooms were light and airy and although it was quite chilly for us for a couple of days, the duvets were adequate. We did not use the top floor lounge but it would be very useful for a family, especially with teenage children. The house was not very far only around the corner from a convenience shop which was useful for basic requirements. The outside seating area was partly covered and there was a useful small washing line. The only minor issue we had was that we could not watch catch up TV as Sky kept asking for a pin number. I phoned dream cottages and the owners advised that they did not have a pin number. So we were only able to use the free view channels. This was a little annoying as the main TV programmes were mostly the Euro football matches. I googled the pin number issue and apparently the pin number to use (if you have not set one up) is the last 4 digits of your account number which of course we did not have access to. I mention this because other guests may find this an issue and it needs to be resolved. We ended up watching TV on our laptop using BBC i player etc. All in all a very nice clean and comfortable house and very convenient in that you do not have to use your car once there. I would stay at this property again if returning to Weymouth.

"Lovely holiday at Neves."

Second time here for us so we knew what to expect. A couple of things that weren't quite up to standard this time was the fact that we weren't given hand towels for one of the bathrooms and weren't given a bathmat in the other. Fortunately we had taken extra towels so this wasn't a problem. If you book Neves as 2 couples you have to be aware that the master bedroom is huge and has plenty of storage , where the second doesn't even have a wardrobe, just one chest of drawers and hooks on the wall being provided for hanging space. Space is also very limited. Having said this , the fact that there is parking for 2 cars is a massive bonus in Weymouth!

"NEVES COTTAGE, THE BAY WINDOW ONTO THE STREET SHOULD HAVE A NET CURTAIN OR BLIND."

FELT LIKE YOU WERE SAT IN A GOLDFISH BOWL. WITH BY PASSERS ABLE TO LOOK IN. THE STAIRS ARE STEEP. OTHERWISE THE PROPERTY IS WELL EQUIPED AND CLOSE TO THE BEACH. GREAT BASE FOR A HOLIDAY WOULD HIGHLY RECOMMEND

"The cottage is warm, clean and very close to the lovely prom for a good walk."

Beds comfortable, every part of the house well equipped. Car space, back gate, courtyard all a bonus. We would have liked to be anle to recycle plastics, cardboard etc.

"Great house with plenty of facilities."

Big bonus was the off road parking this is what made us book this property) Cinema room in the loft a good feature although the sofas up there were not comfy and my husband who isn't so nimble struggled to get up and down the staircase! Lovely to be able to walk a few minutes to the beach and centre of Weymouth so we could have several car-free days.

"We had a glorious week in sunny Weymouth and found Neves house in an ideal location, meaning we didn't have to use the public toilets so soon after lockdown restrictions were lifted, instead it was close enough to pop back from the beach when needed."

The upper room was used well by our two teenagers in the evenings. We would certainly like to come back again one day.

"The negatives of this property were:- The property didn't smell very nice when we first arrived."

We found dust etc under furniture. There was food left in the freezer and sugar left in the canister. The stairs were awkward due to the steps being small especially the ones going up to the den. The pillows in the twin room were uncomfortable, the beds creaked and the curtains didn't smell very nice. The kingsize bedroom was a little small. The old fire places in the bedrooms looked nice but the mantelpieces caused problems getting around the beds! Our guests and ourselves are all over 60 years old which made the stair gates totally unnecessary and as we were unable to remove them they became a hindrance and potentially, especially the gate on the landing, a trip hazard! The highchair in the dining room unnecessarily took up space. All four of us ended up using the upstairs bathroom as the downstairs bathroom was inconvenient and extremely cold. The parking area really needed dropped kerbs and the greenery removing as it was fairly difficult to get our two cars in. The positives of the property were:- Great location - within minutes we were able to reach the beach and town centre. Having parking was definitely an advantage. The kitchen was well equipped. The upstairs bathroom was lovely and the shower was fantastic! It was a nice place for a family get together..........there's a great selection of games, dvds etc. The den upstairs was a nice touch too. Overall we enjoyed our week in Weymouth and will return!

"Overall the home was very clean, and well maintained."

The kitchen was very well equipped, plenty of utensils. We didn't get to use the tv/entertainment room as we were with family for Christmas. My only negative comment, the downstairs bathroom was too cold to use.

"We were very disappointed to find the WiFi wasn't working and although we could not fault Sykes in getting this issue sorted it did not happen until the last day of our holiday."

Having a young baby in the party meant my son and his wife were in every evening and were looking forward to being able to watch Netflix etc which they were unable to do. We found the smaller of the 2 double bedrooms extremely tight with no wardrobe just a few coathangers hanging on some pegs on the wall. In addition there was no light bulb in one of the bedside lights. The downstairs shower room would have benefitted from a larger hand basin. Having said this the location was fantastic being able to walk to the beach and town. We made use of both the car parking spaces which was great. The kitchen was well stocked with all you could need to be able to cook a family dinner and the fridge was a great size. The attic tv room was great as an extra living and relaxing room . All in all apart from a few niggles a great place to stay.

"Well equipped, clean and spacious accommodation."

So nice to be able to walk to the beach. Big bonus having 2 parking spaces.

"Cottage situated in a side street with easy walking to esplanade or town,big plus was the off road parking."

"We had a wonderful week at Neves."

The cottage is equipped with everything we could have wanted to make our stay comfortable and enjoyable, and the location is great...we will definitely be returning!

"A great house in a great location in Weymouth."

You can tell the owners have put a lot of effort into making it a lovely home. Very little to wrong with the house. If I were to give it a 10 out of 10 then the points below would need to be addressed 1) The most challenging issue was internet speed. Less than 1/2 mb of wireless speed is not acceptable to advertise the property as having wireless broadband. I work in telecoms and measured the speed. I had work to do while away and had to use my work mobile to do this instead of laptop due to the ridiculously low speed. Also my kids couldn't connect at night to their laptops. Not acceptable in today's connected world and this will prevents me from coming back. 2) The house is suffering or has suffered from damp. The smell was apparent but not unbearable. The wallpaper with lounge had come away as a result. The curtains and linens smelt damp in the front bedroom 3) Maybe just me but took me a day to realise the cutlery was in the lounge and not kitchen 4) No frying pan - small issue but would have been to have one.. Otherwise a brilliant property

Thank you for your feedback on the property. The internet speed was highlighted to us by the next guest, unfortunately a fault was found on the line which was quickly rectified bring this issue to an end. We are sorry to read about the problems you encountered with the properties scent. From time to time, were the weather conditions fluctuates a properties scent may vary throughout the year. Due to the space in the kitchen, the cutlery is placed in the lounge/dining room sideboard for ease, when setting the table. There are two frying pans in the kitchen for guest to use and I'm not sure if this was overlooked. Once again thank you for your observations, we hope this has not put you off booking again with us and we hope to welcome you back to Dorset soon. Property Owner

"Our stay at neves cottage was absolutely wonderful,i couldn't have asked for a better stay."

It isnt too far from the main beach and a short walk to local amenities,i just wish we didnt have to leave xx Stayed July 2018

"Lovely place to stay!"

Very close to the beach. House very well taken care off. Nice and warm and really luxurious bathroom upstairs. All was perfect. Stayed March 2018

"This house is simply stunning."

Not only has it got everything and more that you would need and expect from a holiday rental, it is minutes from the beach and shops. The location really allows you to park the car and walk everywhere if you wish, which for many is a holiday in itself! The cinema room was a massive hit with my children and we have already booked twice for 2018! Stayed August 2017

"Lovely little cottage extremely well equipped loved the cinema room."

Great location within walking distance of sea front - stayed July 2017

"Lovely house in a great location."

Literally up to the top of the road and you're at the beach. An easy 10 min walk into the main town and along to the harbour where there are loads of restaurants etc. Plenty of food shops nearby, many within walking distance. The house is very clean and comfortable and brilliantly equipped for small children. Lots of little touches like stairgates, non slip bath mat, plastic plates and cutlery etc that just make life so much easier! It's a cliché but it's a genuine home from home. We had a fantastic week. Stayed July 2017

"Very happy with the quality of the property, amenities within it, cleanliness, location and the added extras provided."

Very well presented property with added bonus of the extra bathroom and snug. Stayed June 2017

"Had a fantastic 3 day short break at Neves in April, lovely clean property with everything you need to enjoy your stay."

Well appointed and in a great location just off the esplanade, would be happy to return in the future. Stayed April 2017

"Lovely house, very comfortable and extremely clean."

Perfect position to leave the car at home and walk to the beach, into town or to the Sealife Centre and the parking spot was an added bonus - stayed August 2016

"We absolutely loved the place!"

It was a perfect distance from the beach in a lovely place, the loft conversion was definitely a wonderful surprise, we spent the majority of our time in the house up there. Excellent cottage with entertainment and high quality. Can't believe its only four star! Thank you so much! Stayed June 2016

"Lovely house, great location, good fish & chip shop down the road, boys loved the attic room."

Will book again! Stayed October 2015

"The nicest cottage we have ever stayed in, we all loved it, our 2 boys really enjoyed the den!"

Geat location so close to the seafront. We had fun days out on the beach, Lulworth, West Bay, Portland, Weymouth Harbour & Shops. Great holiday thanks. Stayed August 2015

"What a lovely house!"

The children especially loved the top lounge and made it their den! Great location for just popping to the beach also having a dedicated parking space made this special.Thanks for letting us stay, we'd love to come back again! Stayed August 2015

"We really enjoyed our stay at Neves, the house was clean and had provided all the equipment we needed."

The location was perfect, the beach was so close that we went there almost every day. We loved the attic especially. We loved our stay in Weymouth and hope we can all come again. Thank you. Stayed August 2015

"Many thanks for your email , our stay in Neves House made our week very enjoyable the house had everything that one needed ,2 lovely showers and bath ."

Having 2 Car spaces was great with out having to park else where was a very big bonus to us all . And not having to use the car was ideal and near the beach ,the train and buses were a great use to us as we only have 2 buses per week and being able to jump on and off at our leisure made our week .I did fill in the visitors book at Neves to say out much we enjoyed their Home .Stayed September 2015

"The property was very clean and tidy, so much so we thought we were the first people to stay there."

everything was immaculate. A excellent location within easy walking distance for the beach and town centre. A very enjoyable and relaxing stay. Stayed July 2015
Show more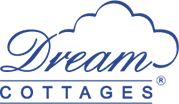 This property is part of the Dream Cottages collection.
Over 350 carefully selected and perfectly located properties, helping you create your perfect holiday.
Summary
Two bedrooms: 1 x super-king (can be made as two singles), 1 x king-size
Bathroom with bath, separate shower, basin and WC on first floor
Shower room with shower, basin and WC on ground floor
Kitchen
Open plan sitting room with dining area
Second sitting room/den on second floor.
Gas central heating
Open fire
Fridge/freezer, washing machine, TV with Sky TV, Blu-ray, CD music system, WiFi, selection of DVD's
Fuel and power inc. in rent
Bed linen and towels inc. in rent
Cot, highchair and stairgate
Off road parking for two cars at property
Patio area with furniture
Sorry, no pets and no smoking
Shop, pub and beach 3 mins walk.
The property
Centrally located just a short walk from Weymouth's seafront Neve's is an end terrace Dorset holiday cottage.
Neves has two lounges and two shower rooms.
The property has a beautiful modern kitchen which is fully equipped to prepare wonderful family meals.
Unwind in one of the two sitting rooms, one of which has an open fire.
The second sitting room acts as a den on the second floor and is complete with TV, Blu-Ray Player and Theatre System to allow you to fully immerse yourself in a film.
Neve's has two car parking spaces, so you won't have to worry about parking during your stay.
although as everything you might need for a seaside holiday is within walking distance, you probably won't want to use your car.
Less than one minute from the front door you will reach Weymouth's award-winning blue flag long and sandy beach with shallow waters and a traditional donkey rides, Punch and Judy shows and ice cream kiosks.
The beach is opposite the town centre where as well as usual array of high street names you will find many narrow streets with quirky local shops and boutiques to browse in.
With a good variety of eating out choices, from simple fish and chips to gourmet harbour side seafood restaurants you can spend you days out without worrying about preparing meals on your return.
If you want to explore more of Dorset you have a choice of beaches along the magnificent Jurassic coastline such as Lulworth Cove and Durdle Door.
You can enjoy a peaceful country walk amidst the rolling countryside and maybe a castle or ruin along the way.
Monkey World and The Tank Museum may grab your fancy if you are looking for a unique visitor attraction. Neve's offers a stylish, comfortable and perfect base for your holiday in Dorset however you decide to spend your holiday.
About the location
WEYMOUTH
Dorchester 7 miles; Bridport 17 miles.
The popular resort of Weymouth makes an outstanding year-round holiday destination, with a wide variety of attractions on offer, appealing to all tastes and ages. The glorious golden sandy beaches have excellent facilities for all kinds of watersports, whilst from the picturesque, bustling harbour you can take regular fishing trips. A short drive takes you to Portland Harbour, and the rugged "Isle" of Portland, linked to Weymouth by the dramatic Chesil Beach. Visit Dorchester, Thomas Hardy's "Casterbridge", only 7 miles away, or take a journey along the scenic coastal road and call in at Abbotsbury Swannery and Subtropical Gardens. Alternatively, just head down to West Bay - the views of the stunning Dorset Heritage Coastline are not to be missed!
View more holiday cottages in Weymouth
Region Information
Please note that the stairs to the den on the second floor are steep
This property offers the following short breaks:
Winter
Off-season
Last minute
Christmas