Sleeps 4

Bedrooms 2

Bathrooms 2

Pets No
Features
Garden / Patio
Pub/shop < 1 mile
Washing machine
Seaside
Broadband / WiFi
Reviews & Ratings
57 Customer Reviews
"This apartment is deceptive."

In the listing and at first glance, it appears to be of a good standard. However, living in it soon makes problems and issues apparent. 1 - The bathroom is good but doesn't have a shower over the bath, meaning the only shower in the property is in the double room ensuite. This isn't adequate for three adults. 2 - The ensuite - and the shower - are absolutely tiny! Opening and closing doors is tricky and it's impossible to dry yourself in the ensuite. This room is clearly recently renovated, but there is an extremely tatty old brass handle in an otherwise modern bathroom. Along with gaps around the doorframe that could easily be filled, this spoils the appearance of the room. 3 - Outdoor space - booked for this reason and didn't use it. Depressing space and I wasn't about to clean the filthy garden furniture in order to sit out there. 4 - Window seat - needs more comfortable cushions, especially as the seating was needed with three adults in the property. 5 - Sofa - really, really needs a deep clean (or replacing) 6 - Dining chairs - really could - and should - have been cleaned more thoroughly. 7 - Kitchen cupboards - the laminate has been affected by heat and us falling off the cupboard doors. 8 - General cleaning should have been better. Cobwebs on ceilings, marks on walls etc. Nothing major but easily fixable as part of the standard clean at changeover. 9 - General decoration - I appreciate the property gets a lot of use but keeping up with the decoration - especially after repairs - needs to be a priority. The double bedroom ceiling is awful; stained and cracked. Plus points - the view from the window and location. I stay in Dorset a lot, so know there are better properties at this price point. It wasn't dreadful, but I wouldn't stay again (which I'd decided within an hour of being there). Disappointing.

"I stayed at Harbours Edge in May 2022 with my mother, two sisters and baby nephew."

The flat location can't be beaten as it is situated next to the harbour and opposite 'Rendevous'. There is a lovely bay window which provides views of the harbour and we all enjoyed watching the bridge go up and down and the little passenger train ride past the window. The beds and sofa were very comfortable. The negatives were that the flat was filthy, and I am not sure if it was cleaned prior to our arrival. The mugs and cutlery were very dirty, and we had to wash them all before use. the bathroom extractor fan blew out thick black dust all over the place which was very unhygienic, the fan has obviously never been cleaned. There was also thick black dust underneath the sofa and the floor was sticky. Another negative was the provisions. Only two toilet rolls, two bin bags, and no washing up liquid had been provided for our stay of four adults and one infant. We had to go out and buy these items when we had already paid a lot for the holiday. There were no recycling facilities at Harbours Edge. We took our glass and plastic to Weymouth ASDA to recycle but there were no plastic/ glass recycling facilities.

"Far to expensive for what it is."

"Really nice location with lots to see from the window seat."

Clean and tidy with well equipped kitchen.Ensuite shower room was very small and could benefit from a little shelf to put shower gel etc.The windows in the lounge could not be opened and I'm afraid the courtyard was a complete eyesore,such a shame because with little effort it could be really nice.I would stay again however had a lovely time.

"We really enjoyed our stay at Harbours Egde, especially its location."

When we arrived, we were greeted by a light smell of bleach which was reassuring to know in these times that the cottage had been cleaned properly. The double bed was comfortable and kitchen was very well equipped, but we mostly ate out. The bay windows however were packed out with tissue paper which meant they couldn't be opened and fresh air could not be had. The shower was on the small side, parking is a pleasant walk away. These were minor issues to us as the property was a stones throw away from all the bars and restaurants and town around old Weymouth!

"Great location."

Not overly clean. Found a packet of sweets with wrappers by the side of the bed in the double room. Found children's art bits when moved the coffee table. Very dusty in the bathroom. Especially on the top of the toilet. Garden needs seriously looking at. Parking ticket not obvious and had to visit dream cottages office to sort. As a note. We have family in Weymouth and have visited more than once a year for over 15 years. Have always use Drwam Cottages. Never had any issues Especially with cleaning. Can't say this is the case recently. WHY?

"Another super stay at the property having been lots of times,clean comfortable and nice and warm,hope to be back soon"

"Being disabled a tv in the bedroom would be a good addition."

"Given the late check in time, the flat was not particularly clean."

There was still spill marks on the floor so they clearly hadn't been mopped. We have been staying here for several years and you can't beat the location but the price has increased by 50% in the last year for no real change to the flat except a new bathroom which was long overdue. Unfortunately Dream cottages just seem to be cashing in on the current situation and this will make us go elsewhere next year.

"It was a lovely place to stay had everything we needed, good views from window, ..."

It was a lovely place to stay had everything we needed, good views from window, the only thing I would say is that the garden could do with a light and perhaps a tidy up but other than that very happy with our stay

"Beautifully presented flat = Dirty on arrival and had to leave for it to be re-cleaned, not what you expect anytime let alone during a pandemic."

Old dated and damp flat with black mould on blinds, the walls are all marked and scruffy, paint is flaking off the walls and ceiling, bathroom tiles are broken and dirty, the flat just smells of damp and is not a nice place to stay. The garden is not a relaxing space and needs a lot of work. The only nice thing about this flat is the window seat and looking out on the harbour. Awful property and in no way a dream cottage that's for sure.

"Fantastic location and very comfortable."

Some things could be improved, the kettle needs replacing and the heating control holder needs fitting properly as its falling off the wall. Toilet seats are loose and windows don't shut fully.

"Fantastic place only issue was the downstairs flat who complained we were noisy ..."

Fantastic place only issue was the downstairs flat who complained we were noisy but we have 2 children and I don't think there was any noise reduction between the 2 floors

"Harbour Edge is a great flat."

It's very clean and very well maintained, in a great location close to the harbour, the beach and the town centre. It's right on the harbour with great views.

"Some of the light bulbs in the sitting room weren't working."

The kitchen sink still had toothpaste on from the previous guest and the en-suite shower had soap residue in the soap tray. Some of the paint was peeling away and the back part of the apartment could do with a lick of paint

"The location of this property is second to none."

We took 3 books each and only managed one between us. The window seat is a gem, watching the harbour and the opening of the bridge and best of all people watching was so absorbing. The television really is not needed!! The kitchen is bright and well equipped with china, glasses and cookware. It was spotlessly clean with new tea towels and hand sanitiser. There were even a few washing detergent tablets provided. The two bathrooms had soap and plenty of toilet rolls. The bedrooms were clean and comfortable, especially the double bed. Plenty of towels. Due to Covid, we chose to take our own bed linen, pillows and towels, this was unnecessary, I was confident in using everything that was provided. I cannot praise this apartment and it's location enough. Very close to Asda, Spar, Tesco Metro and Harbour Stores for shopping. Loads of pubs, the fish and chip shop Bennetts is fab. We took a portable bbq with us to utilise the back garden, however an outside light would have been nice. Thank you Dreams for a fab holiday apartment.

"Needs painting in ensuite bathroom, floor is coming loose in corridor from mai."

Bedroom. In kitchen there were things left over from previous guess, ie salt and pepper, cooking oil, foy, kitchen towel, toilet roll etc, that need throwing away due to covid 19. Tree needs cutting back in yard, bins need to sorted our a bit better. Windows in and out at the front need a good clean. Great position, comfortable bed and clean. Lighting to bright in front room needs updating, very 70s lighting fixture needs to be bought up to date like rest of apartment. Thanks dream cottages, will be booking again

"The location of this property is perfect and within easy distance of bars/restaurants & cafes."

Even the fish & chip shop was only a few doors away. Spent hours just watching the yachts sail by. The property was clean & well equipped for our holiday - a lovely place to visit.

"We had a wonderful stay at Harbours Edge it was perfect."

The only downside was the Friday swap over by our neighbours who appeared to think it would be fun to have a happy birthday sing song about 1.30 am and when you are driving home with a 4.30 hour journey it was quite poor but this was out of your control. Other holiday makers should be more considerate. We will definitely be booking again.

"We have stayed in Harbour Edge a few times."

The flat is an excellent location and has everything you would need. Our check in was delayed 2 hours to allow for deep cleaning but the flat still had crumbs on the kitchen counter and loose dirt on the cushions. I did notify the office of this. Appreciate its been a difficult time but the flat is in need of some TLC and would have benefitted from some work before starting to let again. The paint is peeling on the bathroom wall and the bay window is rotting. Note: The courtyard is not well kept and is not a usable space.

"The blinds in the front room did not work this affected privacy and heat loss."

instructions regarding re cycling would have been helpful.

"A good place to stay but could do with smartening up."

A coat of paint on the front door and the garden furniture wouldn't be a bad idea. On first appearance it seems clean but then you see the dirty blinds and skirting boards and marks on the bed room carpet. It was a good place to stay apart from that well equipped.

"Great location amazing view of the harbour."

Would have liked the permit L location instead of having to park up at Nothe Forte, but it wasn't a deal breaker as we rarely used the car. Even though it is next to a cafe and pub there was hardly any noise which was great. Would definitely stay there again in the future.

"The rear garden did not reflect the image on the web page."

The garden area had now been cleaned or the furniture cleaned and varnished for many months. The window blinds had not been cleaned and there was inadequate storage space for family provisions brought from home. Location was excellent.

"Being Disabled parking my car is a major problem, as I can only park for 3hours with a blue badge ,on the Harbour,getting to the Nothe car park is a real problem."

"We have been staying at this location every year since 2015/."

we love this location, not only the view of the river but also the close proximity to the shops, railway and bus station etc. There was a problem with one of the twin beds, the one next to the wall. It was not comfortable. the other beds are great especially the double bed. Everything else was fine. very relaxing holiday and we plan to be back next year.

"Should be advised disabled visitors have to climb high steps to front door of property and car park is up a steep hill."

Our car stayed in that car park all week as we could only access it by taxi. In fact we had to use taxis during the weeks holiday when we would have used our car. Would have expected the property to have had a 'spring clean' before the season but this had evidently not been done. Kitchen area was fine but shower cubicle had dirty grout and the shower head hose was black with mould. The property had received a basic clean of kitchen and shower/bathroom sinks and toilets but any marks on walls/paintwork ignored. Padded covers on seats in window area were unclean and needed replacing. Patio area at the rear needed weeding and general clean up of leaves and overhanging tree branches. Patio furniture needed a few coats of wood preservative. Could have been sorted within a couple of hours. In general the property has been neglected by the owners. Boiler was not working when we arrived, but plumber sent by Dream Cottages arrived quickly and sorted boiler in minutes although timer was out of sync for the week.

"Excellent and relaxing visit to Weymouth - will go again."

Property would definitely benefit from double glazing.

"Flat was in an ideal location."

Was very clean and contained everything we needed. Would definitely recomend. Stayed August 2018.

"This is the third year I have stayed at Harbour Edge."

It never fails to please. Its a perfect location and I love the view from the bay window. Kitchen facilities are fine, the TV was great, obviously updated since last year, bathrooms are always spotless and the beds very comfortable. I look forward to next year. access into town is also a plus! thank you for a lovely visit. Stayed May 2018

"Very happy with the whole experience."

The property was excellent and beautifully situated. Stayed May 2018

"Stayed here many times."

Never fails to please. Really is one of our favourite places. Thank you. Stayed May 2018

"Superb property in a fantastic location,will be back."

.!!! Stayed June 2017

"Lovely property in perfect location with all amenities for a comfortable stay."

Would definitely book again. Stayed June 2017

"Enjoyable stay again, looking forward already to staying in December."

Stayed April 2017

"Another exellent stay."

I have stayed at Harbour edge the last 2 new years and hope to be back to celebrate this New Year too. Dream Cottages are a top company. Highly recommended with some lovely properties on their books. Stayed December 2016

"Fabulous apartment next to the harbour, with views of the bridge and the boats."

Close to the town, shops and beach. Contains everything needed for a holiday in England. Stayed October 2016

"Very nice flat with a lovely harbour view."

Stayed September 2016

"Nice flat with a lovely harbour view."

Stayed June 2016

"Great holiday in Weymouth staying at the Harbour Edge excellent views of harbour, property very clean & everything we needed, could not fault anything we will definitely be going back thank you."

Stayed May 2016

"Been to this property many times, fantastic."

perfect location. just love it. we will be back again thanks - Stayed June 2016

"We had a thoroughly enjoyable time with our two young boys."

Harbours Edge was perfectly located for what we wanted to do and the bay window to watch the boats and the bridge was a huge hit with our boys. Will definite book again! Stayed April 2016

"Excellent xmas stay once again ,a lovely apartment and many nice xmas extras."

Have booked for May to stay again Stayed December 2015

"Lovely place, with spetacular view over the harbour and easy access to pubs, sea, shops."

We will be back. Stayed October 2015

"Easy and straight forward booking process by Dream Cottages."

Excellent property near all the harbour activity. Would recommend to friends and family. Stayed August/September 2015

"We have stayed at harbour edge 3 time within the 6 years we been visiting Weymouth."

I have already got the flat held for next year my daughter loves sitting at bay window and looking out at the bridge lifting . 2016 will be a 3rd year in a row staying in harbour edge . Stayed August 2015

"Stopped here many times."

lovely place in a lovely spot. hope to be back soon. thanks Stayed July 2015

"Nice flat ,lovely view of the Harbour."

Stayed July 2015

"Great accomodation, Fantastic location"

"We could not fault harbour edge,lovely and clean on arrival, more then what we expected,our little 2 year boy loved looking out of the window at the boats & loved playing with his ball in the garden."

We will definately stay in the cottage the next time we come to weymouth. Many thanks.

"I had a wonderful week at Harbour Edge."

Not only was the flat perfect but the weather was, too. Everything is so convenient and easy to walk to. I also found I was not missing anything in the flat as far as conveniences are concerned. I was able to use the kitchen appliances without any problems.

"Great little flat with all mod cons - though we never really used the kitchen except for boiling the kettle."

Fabulous location with all amenities within easy walking distance: Shops, pubs, restaurants etc. Easy booking process and 'arrival' instructions - everything we wanted. Thank You

"Faultless. i will be coming back"

"Lovely apartment right next to the harbour."

Clean, everything there you need. Had a super holiday! Clean, everything there you need. Had a super holiday! Clean, everything there you need. Had a super holiday!

"Beautiful apartment, centrally located with an excellently equipped kitchen."

The views are amazing from the window seat- we never turned the tv on for our entire stay. The car parking permit is useful as it covers different car parks- however we parked our car Saturday on arrival and didn't use it again till Saturday to depart. We love Weymouth it has so much to offer especially with a young child; we have tried to find the same things elsewhere but failed- so much so we've reserved the same appartment for next year.

"Lovely flat, with fantastic views of the harbour, highly recommend."

"Beautiful flat in beautiful surroundings already booked for next year."
Show more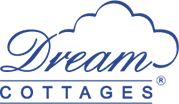 This property is part of the Dream Cottages collection.
Over 350 carefully selected and perfectly located properties, helping you create your perfect holiday.
Summary
Located on the upper ground floor there is a shared initial hallway with a front door leading to an open plan living area with kitchen, dining area and sitting area, providing views across the harbour
Two bedrooms: 1 x double en-suite shower room with shower, basin and WC, 1 x twin
Bathroom with bath, basin and WC.
Gas central heating
Electric oven and gas hob, microwave, fridge, washing machine, Smart TV, DVD player, WiFi
Fuel and power inc. in rent
Bed linen and towels inc. in rent
Cot available
One permit for nearby public car park until 30/9/22
Enclosed patio and terrace with patio furniture
Sorry, no pets and no smoking
Pub on doorstep and shop 2 mins walk
The property
An attractive and well-presented upper ground floor apartment situated by the historic Weymouth harbour.
Providing panoramic views of Weymouth harbour, you can sit in the bay window watching the fishing boats bob up and down in the water.
From here you have the ideal vantage point to watch the historic lifting bridge in action, allowing you to see luxury yachts and cruisers pass under the bridge.
A sight not to be missed.
Via several steps up from street level,Harbour Edge is all on one level, rustle up a tasty treat and relax in the siting room and enjoy the harbour.
From bedroom 2 you can access the patio area and sit and enjoy a quiet moment with views of Holy Trinity church and its stained glass windows. A short stroll and you will be able to walk on Weymouth's sandy beach and admire the Georgian sea front properties, maybe stopping for a drink in one of the many pubs or coffee shops watching the comings and goings on the seafront.
Or explore the many side streets of Weymouth with quirky shops and sea side boutiques picking up a souvenir to remind you of your holiday.
A perfect central location Harbour Edge is ideally situated for observing the hustle and bustle of Weymouth harbour.
Fayre In The Square end May 2023 (TBC)
Wessex Folk Festival start Jun 2023 (TBC)
Festivals will cause some inconvenience due to some road closures and parking restrictions. Should you require any further assistance or clarification on this please do not hesitate to contact us.

About the location
BREWERS QUAY HARBOUR
Dorchester 8.7 miles; West Lulworth 15.8 miles
Brewers Quay is the old Victorian brewery situated at the heart of the harbour, in Weymouth, Dorset. Much of the grade II listed complex and surrounding brewery buildings date from the late 1800 early 1900's and many have stones inlaid commemorating their construction year. This area is now a popular destination with many restaurants, café and bars, creating a vibrant culture, where you can relax with a drink and watch the world go by. Tucked away down the harbourside streets, you will find original Tudor harbour buildings, estimated to have been built in 1600 and well worth a visit, with a very interesting history to share. You will also find the Weymouth Museum, with some incredible exhibitions, and the harbour is also home to the lifting bridge, where you can watch the luxury yachts head out to sea, and then walk over the bridge to the town's winding streets of boutique shops and the seafront esplanade and beach. There is more to this seaside town than meets the eye; Brewers Quay is a much-loved holiday destination in Weymouth!
Region Information
Note: 7 steep steps from street level to front door
Note: Permit for one car at nearby public car park until 30/9/22
Note: Nearest pay and display parking is at the Nothe Car Park DT4 8UD a 10 minute walk
This property offers the following short breaks:
Winter
Off-season
Last minute
Christmas