Jewellery is the ideal gift, either for yourself or for someone else! Erin shared with us this easy to follow tutorial to make a pair of spiral earrings; once you've made the earrings, why not try making a matching bracelet and necklace?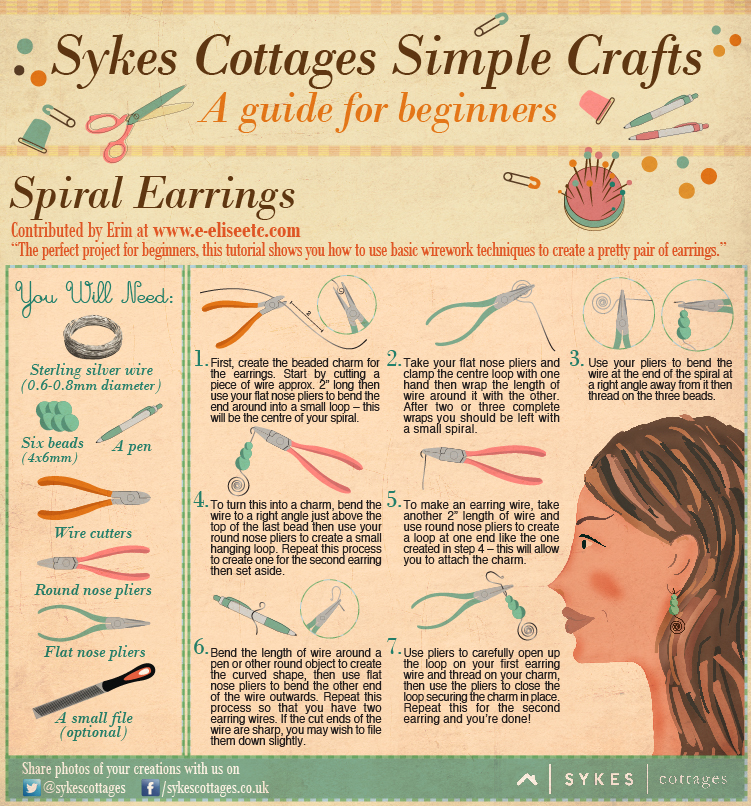 Copy and paste the code below onto your website to share with your readers
This tutorial will show you how to use basic wirework techniques to create a pretty pair of earrings – a perfect project for beginners! This method can also be used to make a charm for a matching necklace, creating a lovely gift set.
What you need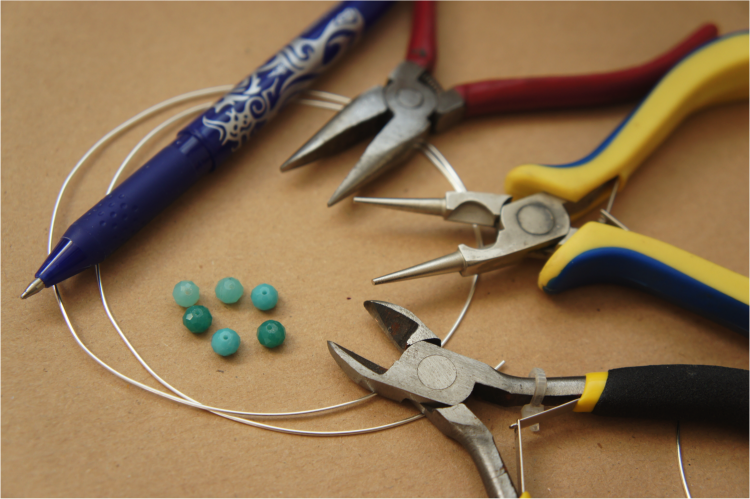 sterling silver wire (0.6-0.8mm diameter works well), six Jade rondelle beads (tutorial uses 4x6mm), wire cutters, round and flat nose pliers, a pen & a small file (optional)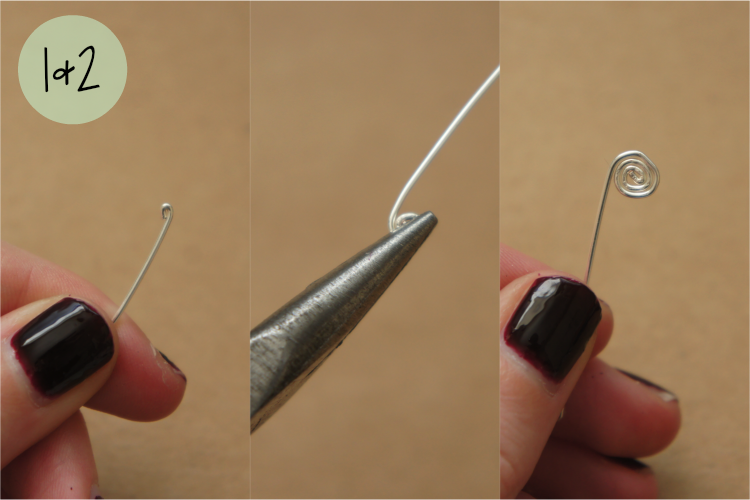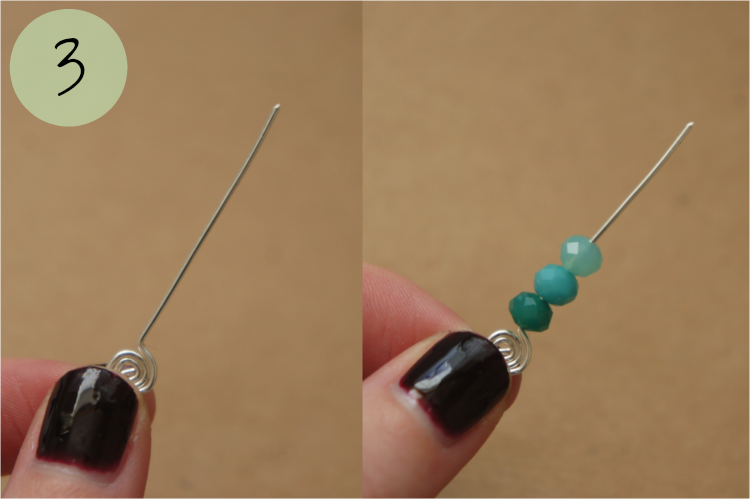 Step 1: First up is creating the beaded charm for the earrings. Start by cutting a piece of wire approximately 2" long then use your flat nose pliers to bend the very end of it round into a small loop – this will be the centre of your spiral.
Step 2: Take your flat nose pliers and clamp the centre loop still with one hand then begin to wrap the length of wire around it with the other. After two or three complete wraps you should be left with a small spiral.
Step 3: Use your pliers to bend the wire at the end of the spiral at a right angle away from it then thread on the three beads.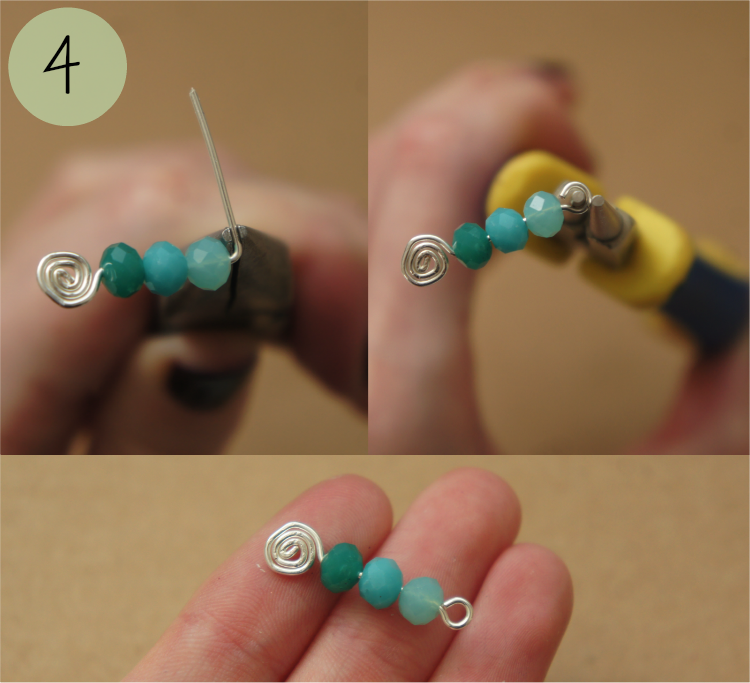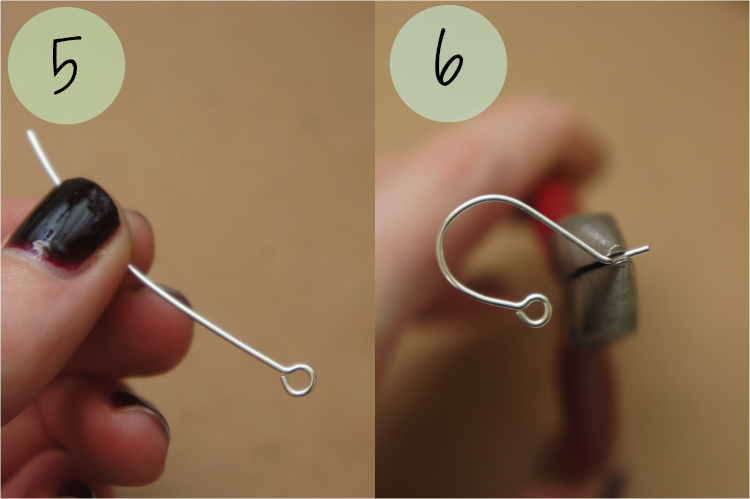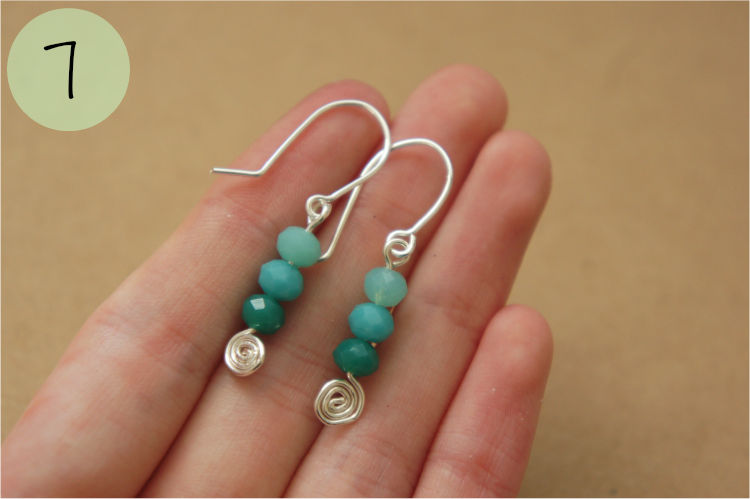 Step 4: To turn this into a charm bend the remaining wire at right angle just above the top of the last bead then use your round nose pliers to create a small hanging loop completing your first charm. Repeat this process to create one for the second earring then set aside whilst you work on the earring wires.
Step 5: To make an earring wire take another 2" length of your wire and use round nose pliers to create a loop at one end just like the one created in step 4 – this will allow you to attach on the charm.
Step 6: Bend the length of wire around a pen or other small round object to create the curved shape then use flat nose pliers to bend the other end of the wire outwards slightly. Again, repeat this process so that you have two earring wires. If the cut ends of the wire are sharp you may wish to file them down slightly.
Step 7: Use pliers to carefully open up the loop on your first earring wire and thread on your charm, then use the pliers to close the loop securing the charm in place. Repeat this for the second earring and you're done!
To see more of Erins lovely crafts and creations visit her website, e-eliseetc and you can follow Erin on twitter @eeliseetc.
Want to see another craft? Click here to go back to the guide's main post.
A lover of reading, eating and shopping Leanne will often be found spending time with her two pugs or snapping away on instagram. A big fan of the city, She likes nothing more than getting away for a weekend break in the UK, her favourite places being London and Bath.