Sleeps 6

Bedrooms 3

Bathrooms 2

Pets No
Features
Garden / Patio
Cot available
Highchair available
Pub/shop < 1 mile
Washing machine
Dishwasher
Seaside
Broadband / WiFi
Reviews & Ratings
39 Customer Reviews
"Excellent location."

View of the sea from the windows - WOW. Being able to see the Sunrise and Moon rise huge bonus Property was as described, clean and tidy with excellent facilities, basically, home from home. Property owner was very friendly and accommodating. Short coastal walk from local amenities. Definitely, will be looking to stay here again.

"Wonderful bungalow in every way."

Rebooked for 2023 and cannot wait to go back. Thank you

"Great location for sea views, Mevagissey is a lovely harbour village with nice restaurants, food outlets and shops, the property is very spacious, everything catered for, good wifi, only thing I could not find in the house were clothes pegs for the washing line and maybe some cushions could be provided for sofa's/chair."

Will consider revisiting in the future and will also be recommending this place to others.

Many thanks for lovely feedback. Clothes pegs are in a cloth bag in tall cupboard in kitchen where washing basket is. Your right about cushions. We were advised to remove all cushions during covid first wave of covid. Guests used pillows off bed but I totally appreciate that's not ideal. I will see if I am able to buy new cushions. Good news - I've just ordered new nautical cushions. Thank you again Property Owner

"The cottage had an amazing position and beautiful views."

Everything about the cottage was lovely and slept like a log. We were really sad after arriving home and facing up to reality that our holiday was over.

"An excellent place to stay."

We spent a thoroughly enjoyable two weeks at Sea View. The owners couldn't have been more helpful and the neighbours were so friendly and helpful it felt like home. It's comfortable, well furnished with all you could want and it is an easy walk into the town. And the hill coming back up is good exercise! Lovely views across the bay especially at sunrise.

"Very nice cottage with a great view on the sea."

Really close to the beach and harbor of Mevagissey. We had a really great stay and enjoyed our holiday. The shower has to be turned on through an extra switch outside of the bathroom. This took us some time to figure out and a short explanation on the welcome message would have been great.

"Lovely property with an amazing view."

Had everything we needed.

"We love this property, and this was our second stay here."

The property was spotless and so well equipped. We love the location high up on the hill, the views are amazing. It's a short walk into the village where there is everything you could post want.

"Just spent a lovely week with my family ."

The cottage is amazing . We all felt that lovely feeling when we walked in with everything that you needed. Very spacious, clean , comfortable beds. A mixture of old a new furniture to give it a lovely feel. The views well blew us away. The host contacted my husband and was on hand at all times. Easy check in . To be honest I would not have wanted more and decided to stay a extra night. The kids loved it . If you are a family I suggest you give this gem a look at . Beautiful walks . The harbour took about ten minutes and was stunning . Thank you to the host of sea view for letting us share the love with you. Looking forward to coming back. Superb property. Ten out of ten.

"Susan is a brilliant caring host."

Before we had reached the property she had phoned with the key code and made sure that the heating was on. The accommodation was clean and comfortable. A great find and can't wait to go back to enjoy the view!

"Seaview was a perfect location to visit Cornwall Mevagissey could not fault the ..."

Seaview was a perfect location to visit Cornwall Mevagissey could not fault the accommodation at Seaview everything you need and more for your lovely holiday Seaview was awesome mrs Davis was very helpful in every way and we will definitely return in the near future x

"The property was excellent the only problem I can say is if you have disability ..."

The property was excellent the only problem I can say is if you have disability of anydiscription it a long way to walk into the town because of the steepness of the hills other than that it's a brilliant location for peaceful holiday Also Mrs Davies is always helpful and can always be available when needed

"Lovely house well equipped with quality goods nothing we needed to buy very happy with accommodation"

"Well equiped, had everything we needed, everything worked."

Great location, fantastic views. Property probably needs attention but doesn't affect the overall experience.

"Good location, 19 min down coastal path to town for pubs and restaurants."

Well stocked house. Bathrooms could do with a bit of TLC and updating, but good value for holiday home

"Location was perfect."

As mentioned previously there are a few fundamental issues. The sofa was very uncomfortable and there were no cushions...which were shown on the website. The oven markings had worn off so you couldn't tell which setting you had selected. The back door was nearly impossible to lock/ unlock which was both dangerous and frustrating. The front door was on occasion difficult to lock as well. The windows and doors really need replacing. The banister at the top of the stairs was very wobbly and I think with a small about of force would give way. This felt very dangerous for the children so we didn't let them up the stairs. There was also a broken floor board in need of repair. The view from the front of the house was the sea which was great... but the ad failed to mention what looked like landfill to the rear of the property. There was a very strange dripping noise but we didn't know from where. This made it hard to sleep. The kitchen cupboard doors didn't shut properly and kept springing open as well as banging into other miss aligned doors. But on the positive side the beds were comfy.

"It was a beautiful place, clean with beautiful views."

"The cottage has a great view and location is brilliant, less than a 10 minute walk on the coastal path into Mevagissey."

Thoroughly enjoyed our stay and would recommend the cottage. Owner is easily contactable should there be any issues.

"We were very impressed with cottage."

Like home from home.

"The cottage is in a perfect setting overlooking the sea, with stunning panoramic views."

It is extremely well equipped and comfortable. The courtyard garden is a really peaceful sun trap and was lovely to sit out there. The nearest beach is just a few minutes walk from the doorstep, and Mevagissey a 10 min downhill walk. We had a lovely holiday here , the kids loved having a playground on the doorstep and would recommend to anyone except those with mobility issues as it's at the top of a very steep hill that you need to go up and down to get into town. The only feedback I would give us that the plates although lovely , are too big for the dishwasher, so they stop it from circulating properly and the dishes do not get fully cleaned.

"The bungalow was excellent the sea view was lovely all very clean very happy."

"Great holiday let."

Stayed here for two weeks and it was perfect. Fantastic views and location- just a short 10 minute walk in to Mevagissey, although quite steep and narrow in places. Very very well equipped bungalow- probably one of the best- owners have thought about everything and items are good quality. Also very spacious accommodation and a lovely sun-trap little garden. Owner is very pleasant and helpful- we had an issue with washing machine and it was sorted straight away, communication excellent. Couldn't ask for better. Really enjoyed our stay and will definitely be back again

"Second time we have stayed at Seaview and enjoyed our stay."

We can certainly recommend it. Great view of the sea from the lounge one of the downstairs bedrooms and the upstairs bedroom. Parking was no problem. Great walk down the cliff path. Only a few minutes drive to the Eden project, Lost gardens and a couple of castles.

"A lovely property in a brilliant position."

The house is well equipped; really clean and comfortable. The sea views are stunning and it's a brilliant place to have a holiday. The owner is a super person to deal with too- really kind. Can thoroughly recommend Seaview.

"It's a nice place with beautiful scenery, but we were not lucky with the weather and COVID restrictions but in any case, it's a great place to have some days off."

"Wow! Now that is a Sea View!"

Best view ever. The bungalow was very well equipped, comfortable and clean. We did notice there wasn't a welcome gift, only some people mentioned one in the visitors book, but really no big deal. I have to admit to breaking to certain hooks, apologies for that. Our six year old was pulling back the curtains. However, we did fix the headboard which was not attached at all to the double bed which made it very awkward for sitting up in bed. It was in a fabulous location and we were pleased to leave the car a couple of days and spend some time locally. Lots to do for families if weather is kind which it was for us. We would love to return

"Lovely bungalow, beautiful sea views, comfortable beds, well equipped kitchen."

Mevagissey is a lovely fishing port. Great base to visit all the near by attractions. Would book again. Highly recommend.

"So very pleased with our holiday home (Sea View in Mevagissey), comfortable beds, excellent facilities and amazing location."

The local beach was just stunning and on a hot sunny day felt like being abroad! Thank you very much for a wonderful holiday.

"Everything went so smoothly."

Contact with owner was good regarding key location and the cottage was wonderful. Would highly recommend it

"Parking can be a problem as other people parked in the street and went walking for the day as an example"

"Lovely, well equipped cottage with a fabulous ocean view."

Only 10 minutes walk to the centre of Mevagissey along the coastal path (note that the path is steep and has steps if you have limited mobility). The owner was very helpful and accommodating. Mevagissey is a charming and friendly Cornish fishing village, with some great food and pubs. The only slight difficulty was that a parkng spot outside the property was a bit tricky to find at times.

"This cottage had so many lovely features as well as a fantastic sea view."

It was extremely well equipped and very comfortable. We loved the pretty harbour at Mevagissey with all the colourful boats and the cottage reflected this nautical theme with many of the pieces decorating the rooms. It was a great base for us and we spent a very happy week there.

"Lovely location and really nice accommodation, ideal for Mevagissey and beyond."

All amenities you'd need for a stay and spotlessly clean. Assistance from the owner really helpful. Our son loved the cliff top walk to the beach

"The house was lovely."

Attention to detail from the lovely landlady spot on. Well equiped. Location superb! Great communication with the owner. Highly recommended for a family.

"Beautiful location disappointed when arrived."

No heat and we had to get help to turn it on. No food at all. When we rented in Herefordshire there was a lovely food basket and flowers which was very welcoming.

"Excellent situation and accommodation, exactly what we wanted."

Very comfortable, fully-equipped kitchen, plenty of space for 5 people. Lots of thoughtful extras, very good wi-fi, TV, etc.

"Had a great time at Sea view,good quiet location."

Well equipped cottage, very comfy beds.Parking on road was a bit tight at times but we managed to park outside property each day.Five minuets walk down into harbour each day gave us plenty of exercise.Would stay there again.

"The actual cottage was more roomy than we had anticipated, and actually exceeded our expectations in terms of accommodation, facilities and situation."

The outlook was incredible, and the green space in front of the cottage was very extensive and easy strolling for the two elderly ladies of limited mobility whom we took on holiday. The sea view was glorious. The usually-deserted beach was 10 minutes walk away, and reached by a path and metal stairway of 195 steps - excellent for a before breakfast plunge in the sea and exercise to give one an appetite ! A very minor problem with a tap was sorted out very efficiently by the owner, and we were made to feel thoroughly welcome both by her, and by people whom we met in the delightful little port town of Mevagissey. We hope to be able to enjoy Sea View and the area again.

"Cottage was wonderful."
Show more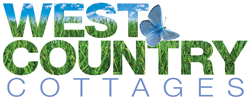 This property is part of the West Country Cottages collection.
Over 120 carefully selected and perfectly located properties, helping you create your perfect holiday.
Summary
Ground Floor: Open Plan Lounge/Kitchen/Diner
Bathroom with bath, shower, WC and washbasin
Bedroom 2 with twin beds
Bedroom 3 with L shaped bunk beds
First Floor: Bedroom 1 with king-size bed and TV
En-suite bathroom with bath, hand shower, shower cubicle, WC and washbasin.
Central heating
Electric oven and hob, dishwasher, fridge, freezer, microwave
Washing machine, tumble dryer
TV/DVD, WiFi
Cot and highchair available on request
Bed linen and towels included free of charge
Parking is on a quiet road
Paved patio, BBQ
Sorry, no pets and no smoking
Shop/Pub 1/4 mile
Beach 1/4 mile.
The property
Picturesque Mevagissey is an historic fishing port where narrow winding streets filled with interesting shops, cafes and restaurants, centre around a bustling working harbour.
On either side of Mevagissey are sheltered bays and sandy beaches.
To the north is Pentewan Sands and to the south the quieter beach at Portmellon.
About half a mile from the village centre, overlooking a grassy common and with magnificent, panoramic vistas is the aptly named Sea View.
Inside, Sea View has been modernised to create a bright and stylish home with a nautical theme.
On the ground floor, a huge picture window fills the length of house lounge/kitchen/diner with light and is perfect for admiring the view.
Also on this level are two bedrooms which share a family bathroom; a twin with sea views and a bunk room.
On the first floor the large double bedroom has an en-suite bathroom and spectacular time-wasting views out to sea.
At the rear of the house is a sunny, enclosed patio garden - a real suntrap and for young families there is a small children's play area on the common.
About the location
MEVAGISSEY
St. Austell 5.5 miles; Truro 16 miles.
The perfect Cornish fishing village, with winding cobbled streets and a picturesque harbour full of boats. Stunning walks lead along the coast in both directions, with sandy beaches, high cliffs and hidden coves to explore. The village has an excellent selection of pubs and restaurants, whilst just up the road are the Lost Gardens of Heligan. A ferry from Mevagissey to Fowey also runs daily between Easter and September. Spend some time at the Tall Ships harbour at Charlestown (7 miles) with its shipwreck museum, or among the tropical biomes of the world-famous Eden Project (11 miles). The stunning coastline, fabulous beaches and renowned gardens of the beautiful Roseland Peninsula are a short drive down the coast while Truro, with its shops, restaurants, theatre and cathedral can be reached by car in half an hour.
View more holiday cottages in Mevagissey
Region Information
This property offers the following short breaks:
Winter
Off-season
Last minute
Christmas