2 Guests

1 Bedroom

1 Bathroom

Pets Yes
Features
Off road parking
Ground floor bedroom
Garden / Patio
Pub/shop < 1 mile
Washing machine
Dishwasher
Games Room
Reviews & Ratings
38 Customer Reviews
"We loved our stay our cottage was in a lovely quiet position in the cottage was everything we needed and more."

Our small dog loved the garden perfect location for beaches and lovely walks we will definitely book again

"Wir haben uns von Anfang an sehr wohl gefühlt."

Die netten Besitzer haben uns herzlich willkommen geheißen und uns sehr viele wertvolle Tipps zum erkunden der Gegend gegeben.Das Haus ist sehr gemütlich und bietet alles was man braucht für eine schöne Zeit in Südengland.Wir hatten einen unserer schönsten Aufenthalte dort und viel Glück :)

"It was a great stay for the week, and very comfortable."

Only trouble was there were no baking trays meaning we had to buy some and the place was unclean in places with spiders already there when we arrived. However, definitely would go back as it was super comfortable and the outdoor areas were beautiful

"A little disappointed that you could not do a coastal walk unless via the narrow lanes."

Our dog loved the big enclosed garden the position of the cottage was good. Unless we missed something in the kitchen there were no sockets in the actual kitchen to plug in the kettle and toaster at the same time. There was a socket on the edge of the work surface but you had to boil them one at a time. We really struggled with size of the bed. A king size bed at least would have been fine!

Many thanks for taking the time to leave your feedback, There are many beautiful walks in the area, however you do have to access them via a small stretch of road. The sockets are sunken into to the worksurface, we can only apologise that you did not spot them during your stay. We do hope you had a lovely holiday and enjoyed all the area has to offer. Property Owner

"Very comfortable with everything you need would recommend it and would stay there again"

"We stayed at the cottage over the Christmas weekend of 2022 & it was fabulous, just what we were looking for."

Very quaint, quiet cottage suitable for a well behaved dog. Games room underneath which was great fun & only a short drive from many beaches & national park walks. Highly recommend and definitely will look to come back in the future. Only thing I would suggest is a more comfortable bed & a little more cleaning under furnitures etc but other than that, amazing!

"A lovely place, beautiful surrounding gardens, very well equipped, warm and comfortable."

An ideal spot for exploring the area. We really enjoyed it and would certainly come again.

"The property was perfect for us, very quiet location, not far from the beach and the owners are very nice, helpful people."

I have no problem recommending this property.

"Great place located deep in the countryside ."

Reasonable Internet and very good facilities.

"The cottage was just lovely, we were very comfortable, everything we needed was there."

The quality of all the appliances was very good, and we think that the shower must have been new, it was lovely and hot and no problem with the pressure. The steps leading to the front door were not an issue we just took care !!. We had a lovely week and could certainly recommend it, we grew very fond of it !!!

"Just returned from a short break at 1 Easton Barn, gorgeous little cottage, peaceful and very rural with easy access to Bigbury on sea and villages nearby."

Very comfortable and well equipped, no iron though and much needed as all clothes were creased from traveling

"Very nice place to stay picture is nice but when you get there no 2 flat is be low us the sykes picture suggests you are alone."

which we like but very nice hosts would recommend

We are so pleased to read that you enjoyed your stay at 1 Easton Barn. Below 1 Easton Barn is the shared laundry facilities and the games room that can be enjoyed by both properties however we are sorry if this was not very clear from the photos. We hope you come back to the area again soon. Coast & Country Cottages, on behalf of Property Owner

"Very enjoyable stay, clean well equipped cottage nicely laid out for two people and a small dog."

Attractive setting convenient for the coast although tiny lanes not for faint hearted drivers!

"Disappointed by the lack of attention to details."

The property was not as clean as many other places we have stayed over the last 20 years and upsetting especially during this testing time even more. We were surprised that they were no-one available on site, if we had any problems out of hours. Pans were in such a poor state, I feel that they should not be in use still?.The absence of a welcoming pack and flowers was very rather sad start of the stay, especially when we discovered that the milk sachets left to us were out of date! I have never been with Sykes cottages before and I will not return if there is such a poor standards of rental are similar to all properties.

Many thanks for leaving your feedback. We can only apologise you were not happy with a few aspects of the property on arrival, please know that if you had made us aware of any matters whilst you were there we would have done our best to rectify them. The name and number of the properties caretaker is on the key fob. We work very hard with our owners and housekeepers to ensure high standards of cleanliness are maintained, so it is disappointing to read these comments. Your feedback has been passed on to the housekeeper/cleaner. Please accept our apologies for any inconvenience this may have caused. We are also grateful for the other comments you have made and will pass on your feedback to the owners. We do hope that you had an enjoyable holiday in spite of the issues raised and look forward to welcoming you back to the area in the not too distant future Property Owner

"We enjoyed our stay at this clean, comfortable and cosy property."

It is ideally situated and offers good privacy. As constructive feedback, the shower could do with upgrading, as the current flow is too weak, not ideal after an active day and on a very minor point, I needed to clean the glass panes in front door.

We are pleased to read you enjoyed your stay at 1 Easton Barn. The owners are aware that the shower is not as powerful as they would like and they are working with electricians to be able to provide a more powerful shower in the future. We hope you will come and visit the area again soon. Coast & Country Cottages on behalf of, Property Owner

"Has all the basic essentials for the money."

The WiFi, games room, garden and BBQ are a great bonus (though couldn't find any BBQ tools or lighter but we managed!) Mezzanine floor was fine for our 10yr girl and tall 13yr old boy. There are 2 standard sized single futon beds up there, one is tucked under the eves. Cleaning not brilliant on arrival, lots of cobwebs and mezzanine floor had lots of dead bugs stuck to the ceiling and carpet. Fridge had not been cleaned and I also hoovered the games room. Better quality bed linen and blinds needed. However, the location is great, lots to do, beautiful coastline and all essentials are there for a great holiday.

Thank you for taking the time to leave your feedback. We can only apologise that you had a few issues on arrival. Please know if you had made us aware of these during your holiday, we would have done our best to rectify the situation as quickly as possible. We have passed all your comments on to the owner, who has now replaced the blinds. We are thrilled you enjoyed the area and hope we can welcome you back soon. Property Owner

"The location of the cottage was excellent and the facilities were fine and very clean."

one thing I would have liked to have seen was a more comfortable bed and a luxury mattress. The mattress was a little thin and not as comfortable as I would expect in a Sykes cottage.

"Everything was as we'd expected and prior information about the property was good."

The accommodation was clean and well equipped, although a couple more bin bags would be useful. Don't expect too much, but overall, the barn is an ideal base and caters for basic needs.

"We really enjoyed our time at Easton Barn."

Located in a very beautiful setting. A vast improvement from our last booking with Sykes. Very clean and everything there you needed for a comfortable stay. We met the owner when we arrived who was very pleasant and helpful giving us good information about lovely local walks and places to visit. If you walked to the top of the garden which was quite large you could see all the beautiful countryside around you. Our Dog loved running round the lovely enclosed garden, which also had a summer house. You could also make use of the Barbecue. Well situated for trips around the South Devon Countryside and coastal regions. Bigbury on Sea just down the road. Had a lovely day in Dartmoor National Park and finished off the day with Fish and chips in Brixham on Friday before going home via Kingsbridge (which is a lovely town with walks by the river) on Saturday. Would highly recommend 1 Easton Barn.

"Just a few concerns."

.......... 1.There were NO mattress or pillow protectors on the bed and pillows, just a sheet straight on to the mattress and pillow cases straight on to the pillows. 2. There was NO "coffee table" to put coffee/ wine on to in the evening. We found a very old TV stand on wheels, by the side of the sofa, that sort of served a purpose. 3. They need to invest in better quality LOO PAPER. What was there was worse than in public toilets. 4. In the bedroom the pull down blind, over dormer window, right above the bed, DIDN'T work, so we woke each day once it was light about 4.30/5 AM. They need to get it fixed with a proper blackout blind or thick curtain on 2 poles.

Many thanks for taking the time to leave your feedback, we really appreciate it as we can then do our best to rectify the situation. We have passed all your comments onto the owner who has now made sure there are mattress and pillow protectors throughout. She has also fixed the blind. We do hope you had an enjoyable holiday in spite of these issues and look forward to welcoming you back to the area soon. Property Owner

"Windows would not open poor heating too small dificult to find"

"A nice little barn conversion with everything you need for a self catering holiday."

Ten minutes from the beautiful beach of Bigbury on sea and Burgh island.

"We had a great holiday in a great location"

"The only downside for us is that it was difficult not to trail mud into the property due to having no path from the drive to the entry steps - this could easily be remedied with a couple of slabs or paving stones."

. Other than that we had a fantastic time - thank you to the owners for been flexible on dates and we will definitely be returning next year!!!!

"We came in order to attend a wedding of friends and made it a weekly holiday."

The choice of the cottage turned out to be a very felicitous pick. The cottage is an old barn, placed in a garden where you instantly can see the care and passion for plants and flowers of the owners. Multiple tiers of terraces, including one with a lovely view over the surrounding areas, makes it an exiting place. We were glad to meet the owners, which are very fine persons, emanating a great deal of hospitality. The barn is well furnished and equipped with everything you need and extremely clean. Beyond the place itself, this area of Devon is just amazing and provides everything from sand beaches, national parks, coastal hikes, lovely villages and great restaurant, a mix ready to spawn a very special holiday. In short, there is nothing we would object and a lot to recommend! Kind regards, From Leonce, Sally and Jón

"The stairs to the upper floor bedroom was far too steep."

"Beautiful location"

"The holiday was extremely easy to book."

The holiday accommodation was lovely. 1 Easton Barn was a sweet little barn in an attractive peaceful setting. Within the barn everything was provided to ensure a relaxed comfortable holiday. Plenty of places to visit in the surrounding area. We liked Salcombe and Dartmouth but the coastline and beaches are stunning too.

"Yes failed to tell us about the 5 high step in to the cottage"

"Sykes were not easy to deal with."

I accidentally booked a day too short. called back within 24 hours and was told I needed to pay an extra £30 admin fee to change the date, even though there was not additional cost to the holiday itself. The lady on the phone was not helpful and stated that if you booked a flight you'd have to pay for changes. Actually airlines allow for error and if it's changed far enough in advance they do not charge an admin fee. I was so disappointed that I ended the call. Called back a few weeks later and spoke to a different person and paid the admin fee. That holiday itself was lovely :)

Many thanks for your feedback, this is helpful and assists us with improving our service. We're pleased to hear you enjoyed your holiday at 1 Easton Barn. I'm sorry you were disappointed with the booking process. The fees are displayed within the terms and conditions of booking which we try to make as clear and as transparent as possible. We hope this experience didn't spoil the holiday itself and we look forward to welcoming you back in the future. With best wishes Property Owner

"Had a fabulous time in Devon, lovely part of the country!"

!

"We loved it, very comfortable"

"Suited us very well."

We felt at home and were sad to leave. Some may expect it to be a little less dusty and cobwebby but it didn't worry us. Next doors dogs barking was an issue on a couple of nights.

"As I stated in the other part this cottage is not really up to scratch & needs some updating & a better check kept on it & more info re the steps leading up to the front door."

Otherwise the area is stunning & Bigbury on Sea beach was heaven for our dogs.

"No problems with coast and country but they need to inspect properties that they market on a regular basis, the property is in need of improvement and needs a very good clean, no pillow protectors used and the furniture needs replacing."

On the positive side nice location and setting.

"Delightful accessories and objets d'art; comfortable linen"

"The cottage is small but comfortable and had everything we needed."

It is in a lovely quiet location with plenty of walks straight from the door. We didn't need to use our car all week.

"So peaceful, very comfy with all you need for a good holiday."

We eventually found the games room and had fun playing pool, its underneath number 1 next to the fountain!!!! We will be back soon.

There are no reviews featuring this term Show all reviews
Show more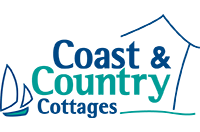 This property is part of the Coast & Country Cottages collection.
Choose from over 400 properties in Salcombe, Dartmouth and the surrounding South Devon coast and countryside - the perfect destination for a holiday all year round.
Summary
One bedroom: 1 x double bed, Shower room
Generous garden.
Bosch integrated oven and hob, microwave, fridge, dishwasher, wine rack. TV, DVD, video and mini CD Player
WiFi. Bed linen and towels provided
Strictly No Smoking
Shared utility room with washing machine, tumble dryer. Games room with pool table, table tennis, darts and other games
The property
1 Easton Barn is a pet-friendly, stone barn conversion, situated a couple of miles from the sandy beaches of Bantham and Bigbury Bay.
This property has an open plan kitchen and dining area with a well-equipped kitchen with Bosch appliances.
Also on the ground floor is an open plan living room with a sofa, TV, DVD and CD player.
The main bedroom has a pine-framed double bed with shelving, drawers and a built-in wardrobe.
The shower room has an electric power shower.
There is parking for one car in a timber-framed car port with additional adjacent parking.
Outside is a sitting area with a table, chairs and a barbecue, perfect for enjoying summer evenings.
Behind Easton Barn is extensive gardens which can be accessed by guests, with superb views of the surrounding countryside.
Just a short drive away, visit the popular beach at Bigbury-on-Sea and learn to surf or stand-up paddleboard, or simply relax on the beach.
Also within easy reach is the fantastic Oyster Shack restaurant, where you can sample some of South Devon's finest seafood.
Note: This property has a Good Housekeeping bond of £100.
About the location
BIGBURY
Bigbury-on-Sea 1.9 miles
Kingsbridge 6.8 miles
Salcombe 10.5 miles
The village of Bigbury is approximately a two-mile drive from Bigbury-on-Sea, with its popular sandy beach, golf course and famous Art Deco hotel on Burgh Island. From this beautiful countryside area, enjoy walking routes along the Avon Estuary, or visit the Oyster Shack restaurant to sample some fresh Devon seafood. From Bigbury, explore the South Devon coast with its fabulous sandy beaches and its breathtakingly beautiful coastal path or visit some of the charming towns and villages dotted throughout the area, such as Modbury, Salcombe, Kingsbridge and Dartmouth. The city of Plymouth and the beautiful landscapes of Dartmoor are also within driving distance.
Please note there are 5 step steps up to the front door

One well behaved dog is allowed.

There is a vertical ladder to a mezzanine floor with two single futons. This is currently unavailable for the 2023-24 season

We are unable to do Sunday changeovers at this property - please call if you require further information.

Strictly No Smoking
This property offers the following short breaks:
Winter
Off-season
Last minute
Christmas