Sleeps 8

Bedrooms 4

Bathrooms 3

Pets No
Features
Hot tub
Off road parking
Sauna
Garden / Patio
Cot available
Highchair available
Pub/shop < 1 mile
Washing machine
Dishwasher
Seaside
Broadband / WiFi
Reviews & Ratings
39 Customer Reviews
"Only issues noise of hot tub in bedroom had to turn it off over night and then back on in morning which meant not very warm."

Fire not working tried to get on to be informed not working need to be told or labelled

"I don't normally provide a negative review, but on this occasion I was disappointed - firstly, the sauna didn't work properly as the buttons were damaged, but I said 'don't let this put you off, you have the Hot Tub'."

However, the Hot Tub leaked water and we couldn't use this as the temperature of the water was cold - we did report and the staff were great, but nothing they could do. The heating in the house was off and the living area was always cold - we called out maintenance again, and they realised the actual house temperature was set to cold - it took a while for the house to warm up. We sat with the blankets from the rooms in the living area. The area touring didn't disappoint, it's a beautiful place. When we visit again, I will stay elsewhere, I don't feel we got our moneys worth with the property we stayed in. I hope others get a different experience - as for the staff, they were fabulous and friendly.

"The cottage is pleasant, but quite some distance from perfect making it feel quite overpriced."

As other comments have noted there is building work going on right in front of the home. This has been going on for some time and apparently is less than halfway through so it will be at least another year (or more) before completion. This means the views the listing suggests the property has will never exist again. Standing in the living room the view did give direct line of sight into what look like will be the bedrooms of the new buildings. This also means they will be able to see into Vantage Point which will make the balcony a display case for those staying with no privacy to speak of. The building work also meant a daily wake up due to the noise at or before 8am which is really not good on holiday. The house appears to be heated by heat pump and only achieved the target temperature we set (on all the many thermostats) once for a short period, so we were chilly most of the week. The bedrooms have a large bed of plant outside their French windows, this ensures privacy from neighbours eyes, but does make the bedrooms very dark. The hot tub was set at 35C which it only reached on day 2 making it cold. We upped the temperature to 39C which took another day to reach meaning we were unable to use it comfortably until day 3. It does not have a thermal lid, just a thin cover (which is difficult to get on and off) so the hot tub spends a lot of time on trying to maintain its temperature. This is very noisy in the bedroom below it making it impossible to sleep without turning off the tub meaning it loses a lot of temperature overnight. The sauna is an infrared sauna (which is not declared on the listing) which are less good in our opinion than a traditional sauna and probably would have been a dealbreaker for us had we known in advance (we only book cottages with sauna and only traditional sauna). Several of the control buttons in the sauna are damaged beyond usability so we only used it on one very unsatisfactory occasion. There is a toilet adjacent to the TV which opens directly onto the living room. It means if you use it anyone in the living room will get treated to the sounds of what you are doing and watch you emerge afterwards. The furnishing is somewhat bland and spartan, like a mass purchase from Argos, making it feel not very homely or warm. There are no electrical power points near the sofa to charge devices without creating a trip hazard (and needing and extension cable). One of the fridges was switched off when we arrived which we only noticed on Day 2, fortunately we had only put vegetables in it. The kitchen is well equipped, but it has an insert in the drawers for kitchen equipment which has cut out for precise fitting of each item, some items have clearly been lost or broken and the replacements do not fit properly. This unfortunately is symptomatic of the home, a lack of attention to detail, another example being chrome light switches throughout except for the bathroom light in one bedroom (which is white) which is glaringly incongruous. The fireplace does not work and the many speakers in the ceiling of all the room do not appear to be connected to anything. We could not get the DVD player wedged under the chest of drawers in the bedroom to work either. The cottage was nice and clean. Nothing was sufficiently bad as to ruin the holiday, but there are significantly better and more comfortable options on the market at a better price so we would not return to this home, though we will definitely be coming back to South Devon which we thoroughly enjoyed.

"Enjoyed a fabulous weekend at Vantage Point."

Would almost be 5* ….but hot tub took almost 24 hours to heat up.!! This should be in the description that you can't make use of it on the first day!!! Please include this in the details. Other than this point …. The house is FABULOUS……Thank you

"Just returned from a week at this fabulous house."

I rented it for my 60th birthday 4nts with my girlfriends then 3nts with my husband. The main aim was to have open plan living for party area , outside space and a hot tub. It did not disappoint. It had everything we could think of to make our stay perfect and amazing. Nice touches: Molton Brown in the ensuites Nespresso machine with coffee pods smart TV, Games, cards, jigsaws to use at your leisure. Lovely showers and jacuzzi bath Downside: a slight hum in 2 of the bedrooms due to the hot tub but it did not affect their sleep, the girls felt it was a bit musty but I couldn't smell anything, couldn't use hot tub first night as only 25 degrees (probably due to the Friday changeover), No instructions for hot tub. we started playing around with it to try and warm it up quicker which didn't happen so we looked in the book but there was nothing about hot tub. It was probably preset but just a note to leave it alone would have put our minds at rest! It was fine the next day. No instructions for ceiling speakers ie how they should be used - again a note in the book would suffice . As it happened we bought our own Bluetooth speakers. It's a very quiet area and we were mindful to keep the doors closed after 11pm to contain music, we had no complaints. We had a couple of breakages which we reported and the girls in the office are lovely and helpful. We can recommend The Sportsman pub up on the main road for the Sunday Carvery. Sainsbury's, park & ride we're 5 min drive. Town 10-12 Mins. All within 15/20 mins were Blackpool Sands and Torcross (worth visiting the Tank Memorial - amazing story) Finally, the building work. Last year when I went to view Hillfield village, they had laid the foundations so we knew by the time we came our view would be Interupted. 7 houses were already built so there was not a lot of noise. They are set at a lower level to VP. The builders were back to work on Monday but it was quiet. There is something going up next to VP (which was previously the swimming pool) and they will be building some more houses I suspect. All in all a fab time and would definitely return.

"Disappointed that the TV and sauna did not work."

Reception staff were helpful but very rarely there to report problems to. Accommodation was well laid out and very comfortable. We were a family group of 8 adults and a baby and it worked perfectly for us. Despite the building works there are still lovely views. We thought the welcome pack was poor - two bottles of S.African wine and a few coffee pods …..Somewhat meagre and certainly not up to expectations.

"Beautiful house well equipped ticked all our boxes building work did not disturb us"

"We were warned about the building work but that was quite unsightly and slightly spoiled the views from the property."

It was also noisy on occasions. The mattresses are very firm and the adults found they affected sleep quality. The location is great, through, and overall we enjoyed our stay.

"We enjoyed a much needed family holiday at Vantage Point."

It is a well-appointed property suited to all ages. Ideal for toddlers as there are fitted stair gates and the enclosed balcony provides a safe outdoor play area. The location is good for exploring the area but be aware that there are many narrow lanes and a lot of roadworks giving rise to diversions. Other reviewers have covered most matters. The communal facilities have gone and, although we did not find the building work unduly intrusive during our visit, future construction closer to the property may cause disturbance and the extent of development could detract from the rural character of the holiday village. The view of the building work at least kept our grandson entertained! The property is to a high standard, our only further observation being that there is little high level ventilation in the open plan lounge so with the extent of the glazing it did get very warm.

"Accommodation was excellent."

The building work starting on site each morning at 8, and no swimming pool access, were drawbacks not fully communicated at time of booking, although that was a long while ago.

"The property was in very good order throughout."

However, the property development all around seriously detracted and we would not return. The weather was mixed so we were out every day but had it been warm, we certainly would not have relaxed and used the outdoor space.

"The house is excellent, really it is a place for 8 people but due to COVID restrictions we had it as place for 4."

One thing to be aware of is that there is building work going on in the area, which can be seen from the property (i.e. all the property). Whilst the workers are not intrusive in anyway, and always very polite, your view from the balcony will be of a building site and not green fields. I understand work is due to complete later this year. The playground has also been removed for the building work, so that is not there anymore. That is not to detract from the high quality of the property, and that it is finished to a very high standard. Other things we discovered whilst we were there is that the fire does not work (and can't because a part is no longer available) and the speakers in the roof are not connected. Overall a great property but you need to be aware of the above before booking.

"We thoroughly enjoyed our holiday."

Hillfield Village is a beautiful setting and this accommodation looks out over the fields. It was perfect - very clean, well equipped and extremely comfortable. We would definitely recommend.

"This property was amazing!"

The perfect space for a group to share with space for little ones to run around. Lots of bathrooms, plenty of plates, cups, glasses and bowls to use. The location is great with lots to do in the local area. My family had a great time. One thing to mention is that the room under the hot tub can be a bit noisy and we had to turn the hot tub off each night, but it's easy to do. Also, I'm not sure why the children's play equipment is closed after the government advice is for playgrounds to open...Finally, when the work on the new phase gets back up and running, it will be quite noisy and the property will be more overlooked (depending on the style of property) so it is worth taking this into consideration. We would book again

"Very happy with the property, local area and customer service we received"

"Amazing house lovely and clean with fab up market facilities"

"Lovely complex."

. would come back for sure.

"Couldn't ask for more, great holiday home, everything you could ask for in the kitchen, great living areas and bedrooms all great sizes as were en-suites and bathrooms."

Everything finished to a high standard. Had horrendous weather the week we stayed and was a god send having somewhere like this to stay, jacuzzi was great size and kids enjoyed the sauna in the cold weather to warm up and dry after getting out.

"Vantage Point was the perfect countryside spot for our group of friends to reconnect after a few months apart."

The house itself is even better in real life and the hot tub and sauna area are a real added bonus. Hillfield Village is quiet, the views were lovely and the staff were really friendly and helpful - the only thing we would have liked was some tea/sugar and perhaps some cleaning products for the kitchen. Aside from that everything was perfect and we thoroughly enjoyed our weekend away!

"Beautiful house, set in a lovely quiet location but very close to Dartmouth."

Enjoyed sitting by the riverfront in Dartmouth watching all the comings and goings. The house was very clean and comfortable and the panaramic windows were a highlight. Streaming services on the main TV were appreciated and the Nespresso coffee machine. Enjoyed the jacuzzi too.

"Everything you wanted in a quiet locasion, hot tub was lovely"

"Vantage Point is a beautiful property with stunning outlook over the countryside, very clean and tidy the facilities are all of the highest quality."

Hot tub and Sauna were a big success, on arrival Scones, Jam and Cream made a very pleasurable first cup of tea on the fantastic balcony. The house was spotless throughout with Netflix and Amazon on the TV, just what you want after a busy day out. The staff were all very helpful and friendly. Without doubt we would stay there again as we regularly visit family in Dartmouth - 10 out of 10

"With regard to the bedroom below the hot tub: 1."

The day we arrived the hot tub was very noisy overnight while it reached temperature and was very audible in the bedroom. 2. The double mattress needs to be replaced, the side closest to the windows has a definite slope towards the windows and therefore feels lower than the other side. 3. The small window in the room did not always close smoothly so we stopped using it in case the closing mechanism broke. 4. The toilet brush was very tight in the holder which meant it could not be lifted out easily. We had to hold onto the container and prise the brush out which meant you also risked being sprayed with moisture. The Fridge: 1. Both the fridges were causing the items near the back to freeze. We did not alter any settings. Location/setting: 1. Hillfield Village is ideally situated to visit Dartmouth. 2. The setting is lovely and provided an enjoyable place to stay.

"This was our second visit in 2 years to vantage point."

It did not fail to meet our expectations and exceeded in its entirety. It completely suited the needs of our family ( 2 adults and 3 children under age of 5). The property was clean and felt fresh. It also had Netflix which was great. The owner was generous to leave us cream tea plus little extras such as washing up liquid, dishwasher tablets, kitchen towel, tea towels, toilet roll, coffee, tea bags, milk and butter. There were also complimentary molten brown toiletries. The lovely property is well equipped with great views. It has an hot tub and sauna which were added bonuses after a hectic day with the kids during the day, it gave the adults time to relax in the evening with a bottle of wine and fresh fruit.

"Hillfield Village, and Vantage Point in particular, was the perfect place for a group holiday with 3 other families."

The help from staff on site was excellent - although was only needed for a couple of queries. Property was extremely well equipped particularly in the kitchen. It was great to have the park equipment, football goals and tennis courts all within view from the balcony. Was a little disappointed that the the fire did not work, swimming pool was not open and under floor heating was inadequate. We would definitely recommend Hillfield Village to others - and have been :). In a great location with so much to see and do in surrounding areas.

"Great venue for a family get together beautiful property!"

"Excellent property the best house we have ever stayed at."

Very well equipped felt very homely. The hotub and sauna were bonuses. We don't usually stay at the same place twice but this house we definitely would. The children aged 4, 3, and 18 months loved it. Accommodation was just superb. I couldn't find one fault with it. Very clean and elegant.

"5th Visit - fantastic place"

"Fantastic accommodation which was spotlessly clean on arrival."

It is a well maintained and very well equipped house. I could happily have stayed for another week, or two, or three. It was home from home, but with beautiful views of the countryside. The house is very child friendly and safe for my young grandchild. Cannot wait to return.

"Wonderful location, stunning views, pure comfort and luxury."

. Such a relaxing 3 days had by all. Would highly recommend staying there as it is 5 star and a fantastic house.

"Excellent"

"Only one extra I would have liked - alandline telephone as mobile reception is very bad."

Otherwise everything was top quality.

"Gorgeous property, lots of building work around that we we're not made aware of but we couldn't hear it just looked like a building site on arrival."

Hot tub amazing, carpets on stairs and bedrooms could do with a clean other than that perfect

"Wonderful property - ideal for a family holiday - on site staff were extremely helpful throughout our stay."

Will recommend to our friends .

"Love Vantage Point just as much on the second time around."

I think it's probably due a bit of a pick me up with new carpets and a lick of paint here and there. I also find, and I remember this from last time, that the cupboard tend to smell a bit funny and can leave your clothes smelling like this too. Could do with some instructions on how to operate the fire in the lounge area. Loved the special touch of soups and sauces being in the fridge. The fridge on the left did however freeze alot of our food, despite being on the same setting as the other one...a little frustrating when we had lots of leftovers we'd planned to have during our stay. We were a little disappointed that on request for a late check out this could not be met. It was very quiet all weekend and we found it hard to believe people were due to check in to Vantage Point on the Monday. It was a little thing that left a bit of a sour taste after such a lovely weekend. Thanks :-)

"Amazing property wonderful stay"

"Excellent accomodation"

"Wow! We were looking for a place that had it all and Vantage Point did not disappoint."

We wanted space, all mod con's, hot-tub, swimming pool & tennis court and all within a short distance of Dartmouth. Thoroughly enjoyed.

"Lovely stunning property with excellent hosts that made us feel very welcome."

Are looking to book this property again in the winter.
Show more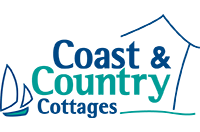 This property is part of the Coast & Country Cottages collection.
Choose from over 400 properties in Salcombe, Dartmouth and the surrounding South Devon coast and countryside - the perfect destination for a holiday all year round.
Summary
Four bedrooms: 2x King-size beds with en suite bathrooms including bath, shower, w.c., wash-hand basin, shaver socket, illuminated heated mirror and heated towel rail
2x Twins
Family bathroom on the ground floor complete with whirlpool bath, separate shower cubicle, w.c, wash-hand basin, shaver socket, illuminated heated mirror and heated towel rail
Kitchen
Living room
Dining area.
The kitchen has a ceramic hob, fan-assisted oven, dishwasher, fridge, freezer, and microwave
Large TV /DVD in the lounge area
A sauna and large hot tub will each accommodate four to eight adults
Whirlpool bath, separate shower cubicle, w.c., wash-hand basin, shaver socket, illuminated heated mirror and heated towel rail - speakers linked to the master bedroom stereo allow you to have your favourite music while you bath! The washer/dryer is concealed on the ground floor adjacent to the bathroom
Allocated parking for 2-3 cars All duvets, pillows, bed linen and towels included
Tenants require beach towels and tea towels. Strictly no pets.
The property
Vantage Point is a luxury property accommodating up to eight people, with a private sauna and large hot tub, at the exclusive Hillfield Village development just four miles from the historic port of Dartmouth.
Explore this fabulous town and the beautiful coves and beaches found in this Area of Outstanding Natural Beauty, or relax in the comfort of your holiday home and the lovely surroundings of Hillfield Village.
Guests can enjoy the use of beautiful gardens, all-weather tennis court and a children's play area.
All guests can also exclusively enjoy Members Guest Rates on green fees, leisure and gym facilities at the nearby Dartmouth Hotel, Golf and Spa. This carefully styled contemporary house overlooks the beautiful gardens and the valley beyond, boasting spectacular views from the 'wrap around' deck.
The impressive first floor open plan living accommodation has unspoilt views from the comfortable central sitting area, 'glazed turret' dining area and bespoke kitchen.
French windows lead on to the first floor decking, ideal for a leisurely al fresco breakfast! There are four bedrooms in total, all on the ground floor: two en suite double bedrooms each with a King-size bed and a beautiful bathroom with a bath and shower.
The third and fourth bedrooms each have twin beds.
There is also a wonderful family bathroom, complete with whirlpool bath and separate shower - speakers linked to the master bedroom stereo allow you to have your favourite music while you bath! Whether you are looking for accommodation for a family getaway, or for a gathering of friends to celebrate a special occasion, this is wonderful holiday home.
Note: This property has a Good Housekeeping bond of £200.
About the location
DARTMOUTH
Totnes 12 miles.
Dartmouth lies on the banks of the beautiful River Dart estuary in the popular and picturesque South Hams area of South Devon. Located within an Area of Outstanding Natural Beauty and close to the coast, Dartmouth is one of the most popular tourist destinations in Devon. It offers a stunning waterfront, ancient narrow streets lined with boutique shops, restaurants and art galleries plus many local events such as the annual Dart Music Festival and the Port of Dartmouth Royal Regatta, along with the Dartmouth Food Festival held every October. There are many interesting cycling and walking routes around Dartmouth, including the South West Coast Path, the Dart Valley Trail and plenty of quiet country lanes. A trip on the Dartmouth Steam Railway through picturesque countryside to Paignton is a must, and so is a boat trip across to Kingswear and on to Brixham, a pretty little harbour town. For those seeking some beach activities, there is a wide choice in the South Hams area such as Blue Flag Award winner Blackpool Sands, and Slapton Sands, both extremely popular and just a stone's throw from Dartmouth. A relaxing location in South Devon.
View more holiday cottages in Dartmouth
Region Information
Plans are being produced to redevelop the previous swimming pool area during 2022, replacing it with an outdoor recreation area available for all year round use. We will provide further details when available.

The children's play area has been fully redeveloped with a new climbing frame, slide and swings, which along with the tennis court remains open all year round. Please note - tennis rackets and balls are NOT provided.

Construction of eight new 3-bedroom properties and associated site works will be completed in the Spring. Further redevelopment is planned to commence during the Autumn. During the periods of property development Hillfield Village will continue to operate with as little disruption as possible, with continued access to the tennis court and play area. Please contact the Coast & Country Cottages office for further details on how the above may affect your specific accommodation.

All guests can exclusively enjoy green fees, swimming pool, leisure and gym facilities (subject to availability) at the nearby Dartmouth Golf and Country Club at Members Guest Rates, plus 10% off all spa treatments and 10% off all food and beverages in the Clubhouse Bar and Restaurant. Golf MUST be booked in advance via the Hillfield Village Reception. Any golf booked directly with the Pro Shop will not include the Members Guest Rate discount.

Due to the Health and Safety policy, any use of barbecues is strictly prohibited at Hillfield Village.



This property offers the following short breaks: