Sleeps 6

Bedrooms 3

Bathrooms 1

Pets Yes
Features
Ground floor accommodation
Ground floor bedroom
Pub/shop < 1 mile
Washing machine
Dishwasher
Seaside
Broadband / WiFi
Reviews & Ratings
31 Customer Reviews
"We were without the washer dryer for the entire holiday as it had a fault, the fault was repaired during our stay but when we tried to use the appliance it locked our clothes in for the rest of our stay, the local engineer was unable to open the door and a national engineer was called on the final day of our holiday to open the door."

So not only were we without a washing machine but also some of our clothes. No refund or voucher was offered for our inconvenience during what was a very expensive stay. The price was nearly double what we have paid in previous years.

"The two of us, and the dog, loved our stay."

The location is amazing, so close to both beaches and pubs and perfect for coastal walks. Well equipped home with open plan kitchen and living room with great sea views. Comfortable bed and great shower. Would love to return

"This is the second time we have stayed at Armada house… stayed about 3 yrs ago."

Property lovely and clean and has everything you need ( apart from a hairdryer that yours truly forgot to take!) . Hope cove itself has its own charm and is a great place to stay all year round. 2 friendly pubs so no driving to eat out unless you want to. Very dog friendly and we took our 2 dogs. A lot of places only accept 1 dog so it's great they allow you to take 2.

Many thanks for taking the time leave your lovely feedback. We are thrilled you loved the property and hope you will return soon. Sorry about the hair dryer; on this occasion there was one in the 'hidden' drawer of the chest of drawers! Many thanks again. Coast and Country Cottages on behalf of the Owners Property Owner

"Perfect location and fantastic accommodation."

Clean, comfortable and well equipped. Sadly not decorated for Christmas which was a shame, the owner may want to rethink this for next Christmas. We would definitely return and recommend

Thank you for your complimentary feedback. We will re-think decorations for next Christmas. Property Owner

"We had a lovely stay at Armada in Hope Cove."

Kitchen very well equipped and location amazing. The negatives were beds were hard and uncomfortable so a comfy night sleep was hugely missed and the bathroom sink was also blocked so that was an issue as water would not drain away. Apart from that it was a great NY break

We are pleased that you had a lovely stay at the apartment in Hope Cove but sorry about the basin being blocked. The problem has now been sorted out. We are really sorry that you did not sleep well. Property Owner

"A lovely break away, and a wonderful place to stay."

Armada house was great and just as description. Very comfortable and great location. We were slightly disappointed with the standard of cleaning upon our arrival - there was a pair of dirty socks, beanie hat and an empty dirty beer bottle under one of the beds. No black sacks to put the stripped bed linen and towels. Would stay here again.

We are pleased that you had a lovely break and thank you for your positive comments about Armada House. We are very sorry at your finding the items under one of the beds; please accept our sincerest apologies. I can assure you that nothing like that has ever happened before in 15 years of letting and we hope it never occurs again. Property Owner

"The apartment was described as beautiful which I did not feel as though it was ."

. nice maybe and well equipped. We knew that the off loading of luggage was from the rear and would not be easy, however that is an understatement. It is on a very steep slope with a tight turn, certainly not easy. Very difficult access especially with 2 elderly people with mobility issues. There is also a slope to the door which is at the rear of the property. This is the only access. There is no front access. Hope Cove itself is beautiful and would recommend to people who have no mobility issues.

"Excellent place to stay although a little difficult unloading and loading."

Would definitely recommend

"The double oven did not work very well at all I think there may be an issue with it."

The ovens didn't get warm even when turned up to the highest setting. Apart from that we had a wonderful stay in a very nice property

Thank you for your recent feedback and we're so glad to hear you enjoyed your stay. Thank you for letting us know about the issues you encountered with the oven; we have spoken with the owners regarding your feedback and the oven has now been replaced. We hope to welcome you back soon. Property Owner

"Spacious holiday apartment in a beautiful location."

So close to the beach you can hear the waves from the window. Only negative was the drop off point is on a step slope and with a big car the turning at the bottom can be treacherous with the sand making it slippery. But this wouldn't stop me from coming again.

"Brilliant location with views that exceeded our expectations."

Clean throughout with what looked like fairly new carpets. Each bedroom with enough storage and no 'silly' trinkets and vases hanging around! Beds very comfortable and the flat was lovely and warm considering we were there in February. Well equipped kitchen and lovely settees to relax on whilst the other cooked and chatted! The flat exceeded our expectations we would definitely recommend it to others.

"We stayed here over the Christmas Period and we had the most wonderful and relaxing time."

It is the most wonderful location literally on the sea front. The property is clean and easy to access. It is upside down living, so bedrooms and bathroom downstairs and kitchen, diner and living area upstairs. As we were going over the Christmas period, we had asked if the owner was able to set up the property for Christmas, although they would have, they were away for the holidays, but they were happy for us to bring our own and set up, which we did. The only thing I would say is that the sofa's need replacing, we were sinking into them and the mattresses in the twin bedroom were very soft, again sinking in. Otherwise it is a wonderful place and guys, book here.

Thank you for providing feedback on your stay at 4 Armada House, feedback is important for us and the customer experience. Following your feedback, we have replaced the mattresses in the twin room, and both sofas have been refurbished. We really hope to see you back soon! Property Owner

"I think the bed mattresses need replacing as to soft."

Also the sofas are saggy in the middle so not comfortable. And I feel the living area would be a squeeze for 6 people. However the village and location was excellent.

Thank you for your feedback, this is important to us to improve our customers experience. I am delighted to say that we have now replaced the mattress for the double bed. We hope to see you again in the near future. Property Owner

"Apartment is excellent, very clean, lovely comfortable beds."

Wifi and all other facilities met expectations. Maybe a small freezer for ice cream etc would be nice. Ice box in fridge rather iced over could not get much in. The only down side was noise and loud voices from flat below until 4am one morning. We did complain to the Hope and Anchor who use it for staff. They apologised and it didn't happen again. Same night horrendous banging and noise from No 3 around midnight till early hours. We found everything excellent bar the sound proofing from adjacent appts. Due to this we will not be returning

"4, Armada House is set in an idyllic location benefitting from sea views over the harbour beach in one direction and out toward Thurlestone and Burgh Island from the other aspect."

It is a short stroll to the shop and surrounded by plenty of options for meals during your stay. It is not far on the coastal path to South Milton where the beach is also dog friendly during the summer. The highland cattle grazing in the fields alongside the beach and car park are a great photo opportunity as well as the stunning views. Hope Cove sunsets are second to none. We have been regular visitors for 15 years now and this holiday property offers visitors spacious, dog friendly accommodation in a prime position in the centre of the village. We had an amazing time making more happy memories.

"Perfect location, lovely and clean would highly recommend ."

"Clean with everything we needed"

"Excellent"

"Great location and great facilities"

"Very high standard and suitable for our needs."

"Great location, value for money for time of yr."

Bathroom definitely needed decoration, but we were warned about it when making the booking.

"The property was fine in most areas but we were very disappointed by the lack of towels, we know this was in the small print but we did not see this until too late and had to borrow towels from the local pub!"

(or not wash for the weekend) To not provide bath towels gives a real low budget feel to the property. We also felt that for the size of property the 'comfortable' seating was really inadequate - awkward Ikea double armchairs with wooden arms and hard cushions that were uncomfortable and slid off. We would have expected to see a proper sofa or two. Not sure what a family of 6 would do for sitting in front of the television in there! On the plus side we appreciated being able to bring the dogs, thank you.

"Apartment is very comfortable."

Only issues are as follows: 1. There needs to be a curtain across the front door so that people cannot see in when walking down the path, this applies to all the apartments 2. The shower is excellent but needs a wall fitting for the head, as a hand held water literally goes everywhere. 3. Its biggest fault, is the seating upstairs. The sofas are extremely uncomfortable as is the armchair. They are dirty and have hard metal arms. After a day on the beach there is nowhere comfortable to sit and have a cup of tea. For this reason alone we would not rent this property again.

"Nice apartment ."

Good kitchen, well equipped. .good , convenient situation .

"Nice tidy and clean house, well equipped, fantastic views, draw backs are the only shower in the property is a hand held one over the bath which was a pain and you do get a fair bit of noise from the pub and bar down the road."

"Excellent"

"Fantastic views, great location, great pubs and food."

Only negative aspects were the the soft bed!

"Excellent property."

Clean, very warm and good layout. Only negative is need new mattresses on the bunk beds.

"No parking at the property meant that we had to pay £4 per day to park in the local pay and display car park."

Access to the property was on a steep hill on a narrow road, this meant that unloading and loading was very tricky. The furnishings were a bit cheap looking and basic, the two small two seater sofas were uncomfortable and the shower was a mixer coming off the taps in the bath that you hold in your hand. The extractor fan over the hob was completely ineffective, unlike the smoke alarm that went off if you even thought about making toast. The dishwasher was noisy enough to drown out the volume on the TV and was only outdone in terms of noise level by the noisy inefficient extractor fan.

"Excellent property."

Close to the beach and very well laid out.

"Apartment was ideal for us and very clean."

Just one thing - on the Saturday night we were kept awake by inconsiderate people living below who played music into the early hours.
Show more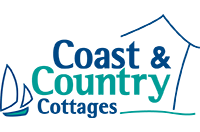 This property is part of the Coast & Country Cottages collection.
Choose from over 400 properties in Salcombe, Dartmouth and the surrounding South Devon coast and countryside - the perfect destination for a holiday all year round.
Summary
Duplex apartment
Three ground floor bedrooms: 1x Double, 1x Twin and 1x bunk beds
Family bathroom on the ground floor
Open plan kitchen/lounge/dining room.
Ceramic hob, double oven and grill, microwave, toaster, espresso machine and an integrated washer/dryer, fridge, countertop freezer and dishwasher
TV and DVD player
Wifi
- 50Mb available - parental lock
Two well behaved dogs are permitted - dependant on breed/size. Parking is available in the nearby village car park (approximately 50 metres away) at an additional cost
There is a bay to the rear of the property for unloading only
All duvets, pillows, bed linen and towels are provided but tenants will require their own tea towels.
The property
4 Armada House is a delightful duplex apartment situated in the charming village of Hope Cove, sat between the towns of Kingsbridge and Salcombe in the picturesque South Devon. Beautifully styled throughout and decorated to a high standard. This upside down accommodation consists of the first floor with an open-plan living room with a fully-equipped kitchen hosting a range of appliances at your convenience. On the ground floor is a delightful, recently refurbished bathroom, complete with a bath and shower head.
Also on the ground floor you will find the property boasts three spacious bedrooms; one double and two single rooms, with bedroom number three boasting fantastic sea views.
To the exterior there is parking available a short distance away in the village car park at an additional cost. 4 Armada House offers a peaceful coastal retreat, just yards from the beach, where you can take advantage of the spectacular views along the South West Coastal Path and Bolt Head trail.
If you feel like exploring further, the bustling towns of Kingsbridge and Salcombe are located just 5 miles away, boasting many things to do, including a number of local pubs and restaurants, which offer a range of food and drink. 4 Armada House is ideally located in a delightful part of South Devon; this apartment is to be enjoyed all year-round.
Note: This property has a Good Housekeeping bond of £200.
About the location
HOPE COVE
Salcombe 4.6 miles; Kingsbridge 5.1 miles
The picturesque and unspoiled village of Hope Cove lies in the sheltered curve of Bigbury Bay on Devon's south coast. A choice destination for families, the two beaches offering soft sand and rock pools for sandcastle building and fishing for small crabs. The town remains a fishing village where crabs and lobsters are still landed, however it was once used by smugglers. Many ships have perished around the coast and the wrecks that lie beneath the waves make it a popular spot for divers. Above the beach there are a number of pubs and restaurants. The coastal footpath can be joined from here and leads towards Bigbury-on-sea in one direction and the coastal resort of Salcombe in the other.
Region Information
All bed linen and towels are supplied. You will need to bring your own tea towels.

Parking is available in the nearby village car park (approximately 50 metres away) at an additional cost.

Up to two well-behaved dogs permitted (breed and size dependent).
This property offers the following short breaks:
Winter
Off-season
Last minute
Christmas