6 Guests

3 Bedrooms

1 Bathroom

Pets Yes
Features
Off road parking
Ground floor accommodation
Ground floor bedroom
Garden / Patio
Cot available
Highchair available
Pub/shop < 1 mile
Washing machine
Dishwasher
Seaside
Broadband / WiFi
Reviews & Ratings
46 Customer Reviews
"We stayed here in March this year place was spotless."

This time it was dirty, lots of dust and cobwebs. Felt damp and clothes felt damp each morning. No heating on and could see lots of mould accumulating in windows, which can be a problem near the coast. Window sills filthy, some pans needed a wash before use. Sofa needs replacing as no longer comfy. Bungalow in good spot for coastal walks and local amenities. Can only guess that cleaners do not have enough time to clean properly.

Many thanks for taking the time to leave your feedback. We can only apologise that you felt the property was not satisfactorily presented prior to your arrival. We work very hard with our owners and housekeepers to ensure high standards of cleanliness are maintained, so it is disappointing to read these comments. Your feedback has been passed on to the housekeeper/cleaner concerned to ensure this does not happen in the future. Please know that if you have let us know of any issues during your stay we would have rectified them immediately. Please accept our apologies for any inconvenience these matters may have caused. We do hope that you still had an enjoyable holiday and look forward to welcoming you back to the area soon. Property Owner

"1. Description said 2x fridge freezers."

In fact there were 2x fridges, only one had a small ice box. This caused a problem as we had brought several frozen ready meals but could not store them due to inadequate freezer capacity. 2. The "dining room" was an extremely unwelcoming annexe type room. So unappealing that we ate meals on our laps in the living room. 3. The "welcome pack" was a bit of a joke - basically a bin bag and a selection of tea bags. 4. No obvious instructions on how to operate the central heating.

"Lovely view and great facilities and well kitted out."

Drive very steep so only parked 1 car on top of drive flat, other on road, otherwise no complaints

"Wonderful place to stay ."

views amazing .beds so comfy . could not fault only one little thing a long handled sweeping brush would be good to have there. would recommend 100 %

Thank you for your very kind comments, we really appreciate them. And good idea to provide a broom, we will buy one in next time we are down. Property Owner

"We just love Seascape and this was our third stay."

Great sea views and large patio area, only 5 mins walk from the coastal path. The house is very comfortable, well equipped and maintained. Really appreciate the replaced patio door glass and it makes the view even better. One small cleaning point. The shower hose was black at the bottom, but only took a few minutes to clean off. Rest of the house was spotless. Can't wait to be back.

Thank you so much for your lovely feedback on Seascape and being a great repeat visitor! Property Owner

"Fitted sheet on single bed was awful, too small and did not fit."

"Brilliant week at Seascape."

Relaxing and peaceful. Great views. Could walk to Hope cove, which saved on parking charges and allowed us to have a drink in the local Pubs before the return walk. The holiday home had a steep drive and narrow country roads may be an issue for some. We would recommend staying here.

"Lovely stay, full equipped with everything you need for a family holiday."

Close to beach and Hope Cove. Would have been 5* but the shower is need of an upgrade due to bits of rusty through wear and tear.

Delighted you enjoyed your stay in the house and thanks for the great comments. Noted re. shower. Property Owner

"Property was good."

It is the second time we have stayed there. Great location. We were confused about the recycling. Instructions said there wasn't any and to take it to a village 3 miles away. However many properties in the road has recycling bins for glass, food and mixed and we saw the collection lorry. Why therefore is there no recycling at Seascape?

Thank you very much for the nice feedback on the house and for being a repeat customer. Regarding recycling, the local council offer recycling collection to domestic customers but not yet to business/trade customers in Hope Cove. We keep asking! Hopefully this will be in place soon. Property Owner

"Very well equipped and comfortable."

Glad that the rest garden is being made dog proof- a great addition.Our Labrador escaped once when we were there. A good location near the coastal path and Hope Cove. Would definitely recommend Seaacape to friends

Thanks for the great feedback, we really appreciate it. Property Owner

"A well equipped and comfortable bungalow in an amazing location, with lovely views of the sea and countryside."

This was our second stay and already booked for next year. The coastal path is only a few minutes walk, with great walks in both directions. Just one issue. When you have to be indoors, the view from through the patio doors is still fantastic, but one is slightly blown and both were dirty. Would be a shame if this became a bigger issue, as this is a great holiday let. We had a great week and can't wait to be back again next June.

Dear John, thank you for your kind comments about Seascape. We are delighted you enjoyed it and have rebooked. Also thanks for useful comment about the window, we'll definitely check that. Property Owner

"The house was nice and had everything you needed."

Only negative was bottom bunk bed had collapsed

"Lovely, comfortable bungalow,with all facilities and beautiful views."

Thank you so much for the kind feedback and also thanks for being a loyal regular guest in Seascape. We really appreciate it! Property Owner

"We have spent a fabulous week at Seascape."

It's a lovely house with an amazing view. So quiet. There was everything we could require in the house, we cooked a couple of times and used the BBQ once. We loved the patio at the front and the rear garden with the bench and washing line were well used. we have made some great memories while staying at Seascape and all instructions for arrival and leaving were well communicated.

Thank you very much for the great feedback. We are pleased you had a good time and enjoyed the house and terrace. Also pleased you had some decent weather to use the BBQ! Property Owner

"Thank you for a wonderful week in Seascape, Hope Cove."

The ultimate relaxing holiday. The cottage was so easy, just walk in and everything was comfortable and ready to go. The sun was shining, the views and walks were stunning & the pub just a short walk away. I will be back as soon as I can.

"Cleanliness could have been better, No green sacks left for rubbish, Fridge in kitchen didn't seem to work but one in conservatory did although freezer compartment grubby."

We had to empty the dishwasher. We had to remove a bag of towels, ironing board and cot from wardrobe in main bedroom to enable us to hang clothes. The bed linen was ill fitting and stained. Bed linen and towels didn't appear fresh. The property decor was grubby. The property is in a good location and we did enjoy our stay in Hope Cove.

Thank you for providing feedback and we are pleased you enjoyed the house location and your holiday in Hope Cove. It is disappointing to hear that the cleaning and bed linen was not up to scratch. I have raised this with Coast and Country who provide this service and they assure me this will be improved in future. Property Owner

"Lovely location and a really comfortable house."

We very much enjoyed our stay and it worked well for our family of five with young children. The damp issue in the rear bedroom was quite bad. I had to pull out the two beds and wipe the walls to remove the damp spores. I would suggest that the cleaners are instructed to do this regularly, particularly at this time of year. It had clearly not been done for some time. I know these sorts of issues are hard to address, particularly in a damp seaside environment. It was clear that you are doing all you can - which was appreciated.

Dear Mr Fagan Thank you for your feedback and I am delighted you enjoyed the house and the area. We are also a family of five so that is what the house is ideally set up for! We have been in contact with the cleaners to ensure they address the issue you raised, and I appreciate your understanding. regards The Owner Property Owner

"Seascape is a lovely, well laid out holiday home."

The view from the terrace at the front is perfect. The single bed mattresses need replacing as a bit lumpy and the sheets fit poorly over the memory foam topper/mattress which is on top of the double bed. The top rack of the dishwasher is unsafe as it pulls all the way out due to a part missing from the track that the shelf runs along. The terrace could be improved by installing two small gates either side which would allow guests to relax while allowing the dog to move freely from house to the outside without the fear of it wandering off onto the streets and beyond. Great choice of kitchen equipment, particularly the slow cooker which is a real bonus to walk in to a cooked meal after spending a good portion of the day out walking. Having a washing machine and a dishwasher is also a big plus. The annexe on the side of the house was a great drying room as well as a dining room and is much nicer than the photo shows. Overall, we loved our October stay at Seascape and would happily return to this beautiful part of Devon.

"Seascape is filled with light."

Not overlooked at all. I would not hesitate to recommend it.

"This was our first time here and we loved it."

The views from the house were amazing and the coastal path only a few minutes walk away. The patio is much bigger than it looks on the pictures and we had most of our meals outside. Also, the dining room is much nicer than the picture shows,it's not quite as narrow, has lots of windows and is very light. Hope Cove was a real surprise. Very pretty, good places to eat and nice atmosphere. Just a few observations that we hope will be helpful. A freezer would be good and the hob performance is really dated. The microwave has a mind of it's own, if you put it on for a minute, it starts off okay and then moves itself to 5 or 10 minutes. In summary, a great place to stay, in a stunning location. Already booked for next year.

"Lovely bungalow in a great position."

Quiet and very comfortable for family of four plus dog! We've been going to Hope for 28 years and this was definitely one of the best places we've stayed.

"Fantastic bungalow, amazing sea views, can't wait to book this holiday let ..."

Fantastic bungalow, amazing sea views, can't wait to book this holiday let again, had everything we needed and lovely quiet area and great access to village and coast path

Thank you for taking the time to leave your feedback. We are very pleased to hear that you enjoyed your stay at Seascape in Hope Cove and that you were able to take advantage of the stunning Sea views. We look forward to welcoming you back to the area again soon Property Owner

"Lovely modern bungalow with spacious balcony and sea view, great for dining outside or just enjoying the spectacular view."

Property had everything you could possibly need for self catering and was very comfortable. Good location in between Kingsbridge and Salcombe. Would definitely return.

We are very pleased to hear that you enjoyed your stay at Seascape, thank you for taking the time to share your comments and that you felt the property exceeded your expectations. We look forward to welcoming you back to the area again soon. Property Owner

"Accommodation met our expectations and more as everyone was pleased to see how homely and comfortable it is."

It is a well looked after property and obviously been loved by the owners for many years. A great position to boot. We would definitely return in the future.

"What a fantastic holiday we had , Seascape was a lovely base for our stay , we found it had everything needed for our home away from home, a really lovely bungalow ."

"Walking the coastal path."

The beautiful views from our bungalow. Modern furnishings and bright interior. Feeling very healthy and fit at the end of hols due to steep hilly walk to and from Hope Cove ( worth it as spectacular views). Bungalow very inviting and friendly messages left by owner in guest book, a personal touch . Best holiday home we have ever stayed in.

"The holiday was excellent."

The location was ideal for us as was the property

"Bungalow a lovely comfortable base for our holiday."

Wonderful weather and great coastal walks. We'll definitely come back.

"Another lovely stay at Seascape."

The Cove gets better every time. Hope to be back again soon."

"Enjoyed our stay at Seascape!"

Lovely well equipped bungalow. Surpassed our expectations totally.

"Lovely, well equipped bungalow."

Great walks and scenery. HopeCove is lovely – been here three times! (not always at Seascape) but will in future! Weather was good to start with but we suffered from the wind due to a storm? The waves were great crashing over the harbour wall!

"We loved staying at this property, Although."

.... There was a damp smell from the bathroom, and also in the twin room which I reported

"Excellent"

"Great house and setting."

Ideal for our needs

"Best we've ever had and we'll certainly return"

"We have provided detailed account in answer to previous question."

Severe damp at property affected our stay and despite having gone to same property for many years we will not go again. Owners can't expect to rent out at premium cost a property which has overpowering smell if damp that makes some of the bedrooms uninhabitable.

"Seascape proved to be just that."

From the living room the view of Hope Cove proved to be a draw at all times of day. The bungalow was well equipped with everything one would need for a week or longer. The walk to the coast only took minutes as did the walk into the centre of Hope cove, although the walk back up the hill does make you watch how much you ate or drank at the local hostelries. Our only issue was the air conditioning system which was fixed into the two main bedrooms. It was not an issue in the night but during the day the system automatically switched on and made the rooms very cold. There seemed to be no way to interrupt this. Not a problem to us but if you fancied a mid day nap then ... Having said that the linen and towels were of good quality and we found the bungalow clean and beautifully presented. I am sure we will revisit.

"Good location; Local shop nearby, the short walk every day to get the paper/milk etc was made a pleasure by the spectacular views."

Although you can have a dog at the property, the back garden (a narrow strip of lawn) was not enclosed so not really suitable. The property itself was well presented, clean and smart, although the kitchen was a little on the small side, we liked the way it linked to the lounge area by the extra large hatch - great idea. Would recommend for 4 people but with only 1 bathroom, six would be a push!

"Very comfortable, excellent views, homely and spacious."

Very clean. equiped excellantly

"Lovely bungalow - well equipped with everything you could possibly need."

Extremely clean and well maintained. However very steep driveway difficult to negotiate if you are disabled or have difficulties with walking. Otherwise wonderful. We would certainly recommend this bungalow.

"Wonderful bungalow as always"

"Seascape Hope Cove was a very lovely Bungalow, clean and very comfy."

With great views of the sea, we enjoyed our stay and hope to visit again.

"We loved Seascape, we have stayed in some lovely places in Hope Cove, but felt that this was this best so far."

Hopefully we will be booking this in 2016

"Seascape was immaculate & we would recommend to others."

"Good location."

Shame about the moths!

"Good"

There are no reviews featuring this term Show all reviews
Show more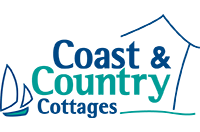 This property is part of the Coast & Country Cottages collection.
Choose from over 400 properties in Salcombe, Dartmouth and the surrounding South Devon coast and countryside - the perfect destination for a holiday all year round.
Summary
Three bedrooms: 1 x King-size, 2 x twin bedrooms, the smallest twin room has 1 3ft bed and 1 2ft 6 bed
Travel cot
Family bathroom with shower over bath, basin and w.c
Additional cloakroom
Kitchen
Lounge.
Oil central heating Fridge with 2nd fridge and small icebox, washing machine, cooker, dishwasher, microwave, toaster, kettle, hob, oven TV, DVD, CD/Radio, games, and library of books, DVD's and CD's Wifi available
Off road parking for up to 2 cars
Garden including sunterrace to front, small private garden to rear, garden furniture and barbeque
Bed linen and towels supplied
Strictly No Smoking
The property
Seascape occupies a sunny position in the picturesque fishing village of Hope Cove and is situated just a few minutes walk from the village centre, with its pub, restaurants, post office/shop, beaches and harbour.
The property has beautiful sea views across to Bolt Tail from the lounge, conservatory and terrace.
The main entrance door leads into a hallway with double glass doors into the light and spacious lounge which overlooks the front garden where you can enjoy the distant countryside and sea views.
The well equipped kitchen opens up to give access to the sunny lounge and through to the conservatory/dining room with a picture window and sea views.
The main bedroom has a King-size bed and travel cot stored in the wardrobe.
The second bedroom, overlooking the rear garden, is a twin with two single beds.
The third bedroom is a twin with 2 single beds, 1 3ft bed and 1 2ft 6 bed.
The Family bathroom with bath, shower (over), wash hand basin and w.c.
There is a separate cloakroom with w.c.
and wash hand basin.
There is a good area of garden to the front of the property, laid mainly to lawn, including sun terrace.
To the rear is a small private garden (not enclosed).
Lawn to the side with garden furniture and barbeque. With two sandy beaches just a short walk away, this is the ideal property for a seaside holiday.
Note: This property has a Good Housekeeping bond of £200.
About the location
HOPE COVE
Salcombe 4.6 miles
Kingsbridge 5.1 miles
The picturesque and unspoiled village of Hope Cove lies in the sheltered curve of Bigbury Bay on Devon's south coast. A choice destination for families, the two beaches offering soft sand and rock pools for sandcastle building and fishing for small crabs. The town remains a fishing village where crabs and lobsters are still landed, however it was once used by smugglers. Many ships have perished around the coast and the wrecks that lie beneath the waves make it a popular spot for divers. Above the beach there are a number of pubs and restaurants. The coastal footpath can be joined from here and leads towards Bigbury-on-sea in one direction and the coastal resort of Salcombe in the other.
View more holiday cottages in Hope Cove
One well behaved dog permitted.

Mobile coverage is limited in Hope Cove.

Strictly No Smoking

Please note the bunkbeds have now been removed and replaced with a 3ft bed and a 2ft 6 bed.
This property offers the following short breaks:
Winter
Last minute
Christmas