6 Guests

3 Bedrooms

2 Bathrooms

Pets Yes
Features
Off road parking
Pub/shop < 1 mile
Washing machine
Dishwasher
Seaside
Broadband / WiFi
Reviews & Ratings
29 Customer Reviews
"Lovely property."

..do you want to sell it ? Lol Layout great ,finishing touches good .A real home from home . Shame crabshell resteraunt was closed but great relaxing stay . Heating was a little hot but I suppose better too hot than too cold . Thank you

"Estuary View is a delightful apartment with it's fabulous views over the tidal estuary."

It is equipped to a very high standard, beds bed linen kitchen & bathrooms all excellent. The location is ideal, a short riverside walk into the town with bus services to Totnes & Salcombe + . We loved staying there & wouldn't hesitate to return .

Thank you David , we are so pleased you enjoyed our little piece of heaven. Mel & Tony Property Owner

"Absolutely beautiful apartment in a prime location."

Very clean and comfortable and would highly recommend.

Thank you Deborah, we are so pleased you liked our little piece of heaven. Xx Property Owner

"This is a lovely property in a lovely area which we really enjoyed, a few things need changing for the price being charged."

1 no welcome pack/ only one front door key 2 a couple of dishwasher/washing tablets left 3 should also be noted only 4 people can fit at the very limited eating space , a table in the hall!

Thank you for your comments. We used to leave two keys, but one always got lost.....with only one key people are far more careful, and use the key safe when they go out. There should have been 4no dishwasher tabs and 1no washing tab, I will investigate this. Correct the table does only seat 4no people, but we are limited by the size of the space. Totally agree about the welcome pack, from now on there will be one in the apartment when people arrive. Thank you again for your comments. Tony & Mel Property Owner

"We've just stayed here for seven nights and we would say that this Apartment is absolutely stunning."

It is equipped and furnished to a very high standard and in a great location. The apartment shares a lift from the underground parking making access to the second floor easy. The Location makes easy flat walking along the creek to Kingsbridge which has good restaurants and a few bars for you to enjoy. This is one of the best apartments in the area and priced correctly. Got to say that pictures on the advert really don't give you the full picture of how nice the apartment is and its facilities. Definitely going to be returning here.

"We had a lovely week in this very well equipped , beautiful apartment , spotlessly clean with tasteful furnishings ."

Underground parking an added bonus. Balcony view over river was an ever changing delight . Just 2 observations, no welcome pack first time for many years , also no guest book I know people leave reviews on website but that is usually accommodation based a guest book usually has tips on where to eat , what to see etc. No facilities for recycling glass a bit annoying .

"Overall a great stay."

A couple of small issues - to only be provided with 2 dishwasher tablets and 1 spare bin bag for a 4 day stay with 5 people seemed very stingy given what we're paying. The other thing that clearly needs addressing is some problem with the windows - particularly in the child's bedroom where towels were folded up at the base and when I tried to open the window water leaked in over the chest of drawers.

Hello Rebecca My sincere apologies regarding the bin bags and dishwasher tablets, I am glad you have raised it, we will review this going forward. Again, our apologies regarding the leaking window, last week we had a builder investigate and I am told he has now rectified the problem. Thank you for your feedback, it prompts us to improve. Tony & Mel Property Owner

"It was a nice place."

The maintenance team were fabulous at helping with issues. Easy access. A great place for a holiday.

"Had a wonderful stay at Estuary View."

The quality of the fittings and furniture were to a very high standard, not always found in a rented apartment. It was very comfortable and had everything you needed. The location was excellent and thought Kingsbridge had everything you needed too. Would certainly visit again.

"The apartment was really lovely- we stayed as a group of 3 adults and 2 children and it felt very spacious for all of us."

It was spotless and decorated to a very high standard. We really enjoyed our stay; Kingsbridge was the perfect base for exploring south Devon. Hoping to book again in the future.

"Blind missing on lounge door made it very hot."

. Bathroom needs somewhere to hang things.

"This was an excellent apartment with high spec facilities."

We enjoyed our stay very much. As we were two people the apartment was spacious but felt that catering for six people would be pushing it.

"Well appointed and comfortable apartment."

The location is excellent. We had a great stay. A couple of very minor points: 1. The bed in the master bedroom squeaks when you move. 2. The plant on the balcony could do with replacing and then the new one regularly watered.

"A superb property very well equipped and spotlessly clean since our last visit ..."

A superb property very well equipped and spotlessly clean since our last visit it has been refurbished which was a surprise and is now even better

"Lovely apartment with a lovely sunny balcony."

Great location would book again.

"Lovely flat in a good location with the added bonus of car parking."

Everything about the flat is of high quality and is accurately described. Be aware of the low headroom for the car park - this prevented us bringing a roof box but this was made clear in the description. Extra charges for a pet - I appreciate this is reasonably standard but it does grate a little.

"A lovely apartment with ever changing estuary views, fabulous location."

This is a very welcoming holiday apartment more a home from home very warm and cosy. It is extremely well equipped with good quality towels and bedding. Immaculately clean with all modern amenities you would require for your holiday. We had a great week here and would have no hesitation in recommending it to our friends and family. One negative was there wasn't a welcome pack which would have been fabulous after our train and bus journey, having to walk back in to town for milk and other basic supplies after our long journey was a bit of a damp start to our holiday.

We would just like to thank all renters for there custom this year, wishing you all a Happy 2022...hope we get to see you again soon. A little good news.....Father Christmas delivered a new 43" Smart TV ..... Property Owner

"Gorgeous apartment in a brilliant location with a lovely view."

Very clean and tidy. Kids loved their bunk bed room! Only very minor issues - we ran out of toilet rolls, bin bags and the red plastic laundry bags were useless and kept ripping - perhaps a reusable stronger laundry bag would be better? Thank you for a wonderful family holiday!

"We had a fantastic week away."

The location of Estuary View was better than we had expected and far exceeded the photos shown on the website. Having a parking space was a bonus and the 10 minute walk into town was a lovely stroll along the estuary. The property itself was beautifully equipped and very comfortable. The only negative we had was that it is quite small for 6 people (2 adults, 4 children) as there is only one small main room which houses the kitchen and seating area. The dining/breakfast table was situated in the hallway directly upon entering the front door so it felt a little cramped. However, we spent very little time in the apartment and it didn't stop us from having an amazing holiday. The Crabshell Inn opposite was our go to 'coffee and croissant' stop and the kids loved it's location by the water. They also do amazing pizza!!

"Great apartment in a fabulous location opposite the crabshell inn which is a must."

Only one comment , shame recycling at the complex was limited.

"The apartment was home from home, very comfortable, very nicely decorated and finished off."

The crab shell over the road was a lovely restaurant.

"An ideal location and a very nice property."

I was disappointed that I had to supply my own toilet paper after spending more than £800 on the property. The reason for this was that the paper supplied weren't full rolls. My other complaint was that the settee was very tied and not comfortable to sit on.

"Everything thank you."

Staff on telephone in Salcombe were friendly and helpful and followed through. The accommodation was beautiful, the location was just perfect. The standard of cleanliness was perfect and I am extremely fussy. The bed linen was white bright and beautiful. Even better the beds were so so comfortable. WiFi great. Parking space slightly tight to access but just a knack you quickly get hang of. Parking under accommodation felt brightly lit and safe. The home was dog friendly. So so near pub/ restaurant, the Crabshell Inn, across road and perfect for Paddleboarding run by a company called Waterborn. Went out twice. Surreal and utterly wonderful time on the water. Thank you to the owners of this lovely home and to Coast and Country for this lovely short break. Will come back. Very minor points to check on freezer starting to over freeze up made difficult to open the door to access the ice and extractor if there is one in en-suite did not seem to work but shower pressure amazing and also main bathroom bath and hand held shower divine. Kitchen was superbly equipped with everything you could possibly need to cook any meal. I was 100% impressed by this property and found Kingsbridge convenient and enchanting. Keysafe a little tricky but I suspect all keysafes are a little difficult and maybe would be good to have two keys. Thank you.

"Neat and tidy in a idea location."

..... parking not straight forward if you have a large car as I do but managed ok. Lovely apartment with every thing you need in it.... would suggest an upgrade on the television at some point and with a few more channels other than the the 4 available!. All in all a very pleasant stay a surprisingly roomy apartment.

"Stunning apartment with lovely views of the estuary."

Very clean with plenty of plates, cups etc, bonus! Great location within walking distance of the town and plenty of restaurants. The pub/restaurant opposite is very good but book well in advance as it's very popular. Would definitely book this apartment again.

"Fantastic holiday apartment in a great location - one of the best places we've stayed in."

Allocated parking made a huge difference

"We thoroughly enjoyed our week in this very comfortable apartment situated in the lovely Devon town of Kingsbridge."

The location of the premises was ideal, just a short 15 minute walk alongside the estuary promenade to the centre of the town. The weather was excellent, which was a boon, and meant that we could explore this beautiful part of the country. We will certainly consider returning in the near future.

"It is a lovely apartment with everything you need for you're stay."

Lovely views and an easy walk to the shops. Hopefully the garage will be repaired when we come again. But otherwise excellent.

"Great location extremely clean comfortable apartment"

There are no reviews featuring this term Show all reviews
Show more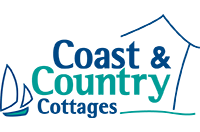 This property is part of the Coast & Country Cottages collection.
Choose from over 400 properties in Salcombe, Dartmouth and the surrounding South Devon coast and countryside - the perfect destination for a holiday all year round.
Summary
Second floor apartment
Three bedrooms: 1 x King with en suite shower room with walk-in shower, w.c, basin and heated towel rail; 1 x Double bedroom and 1 x Bunk room (suitable for children only)
Entrance/dining hall
Kitchen/sitting room with door to balcony
Family bathroom with bath, hand-held shower, basin, w.c and heated towel rail.
Gas underfloor heating and hot water
Fridge/freezer, washer/dryer, oven, four-ring electric hob, microwave, kettle, toaster, coffee machine
Smart TV with Freeview, Netflix and Amazon Prime
DVD Player, Blu-ray, music system
Wifi available
Secure underground parking for one car (please note there is a 2m height restriction) Sunny balcony with small table and chairs
All bed linen and towels supplied
One small well behaved dog permitted
Strictly No Smoking
This property sleeps a maximum of 4 adults.
The property
Located just a 10-minute walk of Kingsbridge town centre, with its array of shops, boutiques and cafés, is Estuary View.
Set within an elegant development of apartments, in a former Victorian, stone customs store building; this cottage is perfect for those looking to tour a wonderful region of Devon.
It features open-plan living and a contemporary feel throughout.
The light and sunny kitchen opens out into the sitting room, enjoying picturesque views of the estuary, backed by green countryside.
Modern, fitted units and worktops easily assist the chef of the group, while you relax on the plush double sofa.
Enjoy a coastal breeze from the balcony, as you sip a thirst-quenching glass of wine.
There are three good-size bedrooms within this apartment; a master king-size double benefits an en-suite shower room, whilst the second bedroom boasts white gloss bedside units.
The third bedroom houses children's bunks for the kids to enjoy and the gleaming bathroom has a neutral finish.
Explore Kingsbridge and all it has to offer, from surfing to vineyards and plenty of opportunity to bask on sandy beaches.
There is an eclectic selection of shops to intrigue any visitor, with fine eateries serving local produce and craft ales.
Farther afield is the seaside resort of Paignton, situated in the centre of Torbay.
Its long sandy beaches and colourful harbour make a wonderful day out, with plenty of attractions to entertain the kids.
A fabulous getaway to be enjoyed the year-round!
Note: This property has a Good Housekeeping bond of £200.
About the location
KINGSBRIDGE
Salcombe 5 miles
Bantham 5 miles
Dartmouth 12 miles
Totnes 13 miles
Plymouth 20 miles
The busy little town of Kingsbridge lies at the head of a marine estuary in the attractive South Hams area of South Devon. Kingsbridge is home to a range of lovely independent shops and coffee shops, as well as a 3-screen cinema and an award-winning pub. During the summer season there are estuary excursions by ferry to Salcombe which lies on the banks of the Kingsbridge Estuary, making it one of the prettiest towns in South Devon. Salcombe is famous for its outstanding coastal views, rolling countryside, and is a watersports paradise for kayaking, surfing, paddle boarding and powerboating. It is packed with boutique shops, high street brands and independent producers, restaurants serving freshly caught seafood, and Salcombe Gin and Ice cream! Kingsbridge is perfectly located as a base to enjoy the abundant wildlife in this Area of Outstanding Natural Beauty (AONB), which also forms part of the South Devon Heritage Coast. Visitors can take a walk along the Kingsbridge Quay, wander through the narrow alleys off Fore Street or visit the Shambles in Totnes, an Elizabethan market arcade. Around the South Hams area there are picturesque ports, such as Dartmouth and Salcombe, together with sandy beaches at Blackpool Sands near Stoke Fleming and the two sandy beaches at Thurlestone. There are a host of small attractive villages in South Hams offering interesting pubs, local farm produce shops and pretty rows of cottages, plus further afield the waterfront city of Plymouth is a vibrant centre, housing the National Marine Aquarium, historic Barbican Quay and plenty of night life, including theatres, restaurants and bars. Kingsbridge can be easily reached by train to Totnes and then a local bus service which will take you to Kingsbridge town centre.
Best suited to a party of four, but is made available for 6 on the understanding that the bunk bedded room is used by young children only.

All bed linen and towels supplied. You will need to bring your own beach towels.

One well behaved dog permitted.

Strictly No Smoking
This property offers the following short breaks: