16 Guests

7 Bedrooms

5 Bathrooms

Pets Yes
Features
Off road parking
Ground floor accommodation
Ground floor bedroom
Open fire
Garden / Patio
Highchair available
Pub/shop < 1 mile
Washing machine
Dishwasher
Games Room
Broadband / WiFi
Reviews & Ratings
30 Customer Reviews
"The property was amazing, outdoor would benefit from having a BBQ, and internally a couple of child gates, but overall the house was well equipped."

It was large and comfortable with plenty of space for everyone. We had a fantastic holiday, the location of the property was excellent, we would highly recommend.

"Lovely property and wonderful grounds but several maintenance and comfort issues slightly marred the stay for us ."

The gathering of 14 family members did have a great weeks stay and thoroughly enjoyed the facilities on offer, and would recommend the barn for a group holiday, but maybe very young children or those with mobility issues may struggle with the amount of internal steps.Unfortunately the aga was out of action all week ,which made catering for 14 a challenge

"We have just returned from spending a week at Linham Barn, The House is set within Lovely grounds which were secluded and after picking up the 12-15 deposits of dog mess the previous guests had kindly left for us, safe for our 2 dogs and Grandchildren to run around and paly in."

The house it self was generally clean however the cleaners don't seem to look above head height, The top of the door frames were thick with dust, every Velux window had cobwebs and dirt around them when we opened them , I appreciate this is an old converted barn but it was obvious these had not seen a cleaning cloth for a while ! The house it self is starting to look a little tired with some investment needed, The large sofa in the lounge is worn out and uncomfortable, the walls in the hallway could do with a lick of paint and some of the utensils in the kitchen could do with replacing, I suggest also a Knife sharpener as every knife was blunt. Due to the thick walls the Wifi signal in the kitchen and outside on the patio was not so good which lead to problems using the child monitors in the evening whilst they were sleeping but a good 4g signal is present. The games room was massive and enjoyable but the equipment was again tired with the Rubber on every Table Tennis bat had become unstuck and was flapping around and also a Pool Cue missing its tip. I can't understand why there is not a Barbeque and may be a fire pit to make full use of the outside seating areas. Generally we had an enjoyable week at Linham Barn but as we paid over £5K for the weeks stay we expected a little more attention to detail.

"Really amazing property!"

Lovely feel to the home, felt relaxed the moment I came in. Had such a fantastic week with family and the children loved playing in the huge garden. Couldn't understand why there is not a BBQ as this is the major thing missing. Only other thing I would mention is on the property information it said Jo high chair and travel cot were available so we lugged it all down from London to find in the cupboard both items were there.. would be helpful to update the website (we booked through Sykes cottages)

"We really enjoyed our stay here and loved the size of the house and outside space which was ample for 8 adults and 4 children."

It was clean and well equipped. The master bedroom was huge, but the other rooms were quite small with little storage/hanging space, and the bed in the master was very uncomfortable with two long metal springs sticking out at the top and bottom, digging into you. We were disappointed to arrive and discover the integrated Miele coffee machine was no more, and had been replaced by a microwave (despite the listing still saying it was there when I've just checked now). We eventually found a small coffee grinder for the beans we had brought, but then discovered the plunger for the cafetière was missing! We also rang in advance to check if there was a travel cot/high chair and were advised there wasn't, but after arriving at the property (and having brought our own) we found both! We also ran out of hot water for showers on the first night. Overall we had a lovely stay though and really enjoyed the property and all it had to offer.

"Beautiful house set in a beautiful location,facilities were excellent."

We had a wonderful family holiday great outside space for the family and grandchildren to play and explore. The games room was a brilliant addition which was enjoyed by all the adults .Would highly recommend Linham Barn ŵould definitely stay again.

"Excellent location ."

Lovley house . 3rd year going

"MOBILITY PROBLEMS?"

DONT BOOK!! Linham barn is a beautiful house if you do not have anyone in your party with mobility issues - there are 2 steps up to the conservatory, then a further 2 steps up to the hallway and another 2 steps up to the entrance which leads on to the living room. There are also 3/4 steps going from the kitchen to the hallway and obviously then the 2 again up to the entrance hallway. Even though there is a downstairs bedroom it is very small and not enough room to get round the bed. Consequently my Mum ended up sleeping in the conservatory as she could not get in the bed and the sofa in the living room is very uncomfortable. There is ONLY a downstairs cloakroom......NOT A BATHROOM so again we struggled and my Mum had to shower in the outside shower which as you can imagine was totally undignified for her. I cannot understand why when the house was designed that a downstairs bathroom was not installed.......there are many, many cupboards so plenty of room. The cleanliness of the house was poor, lots of dust and cobwebs. I dont know when it last had a deep clean but it needs it! In the downstairs cloakroom the toilet brush had an inch of dust on it and it was covered in cobwebs so god knows how the toilet was cleaned!! All in all the barn is beautiful with gorgeous grounds.

Thank you for taking the time to leave your feedback. We can only apologise that you felt misinformed when booking this property, we take this very seriously and have carried out a thorough investigation. We have very carefully gone through the wording on the website and have only ever stated that there is a downstairs cloakroom. There are photos of all the bedrooms on the website, including the slightly smaller ground floor bedroom, which shows the access to the bed down one side of the room. As all calls are recorded we have been able to confirm that our sales agent informed you of the steps on the ground floor. If we had been made aware that there was someone visiting with a mobility issue we could also have provided an access statement. We realise how disappointing it can be arriving to a property which does not suit all the party members, however we feel all the information on the website is a true representation of the property. Please accept our apologies for any cleanliness issues you encountered, these will be passed on to the cleaning team. Had we been made aware of these during your stay we would have sent the housekeeping team to rectify them immediately. We are truly sorry that this was not the holiday you had expected, but do hope you managed to enjoy your time and had the chance to explore what the area has to offer. Property Owner

"A great place, very clean and beautifully prepared."

Every thing you could want is provided. Warm and comfortable with lots of space. Excellent parking and a super games room. We all loved our stay and didn't want to leave. Highly recommended...

"Linham Barn is beautiful property and good location."

The barn is very spacious, which is great if you have a large number of guests not to feel all cramped being under the same roof. However, it's not ideal and would not recommend for elderly or little children. As they're a lot of steps in the property and no hand rails to help support on the lower ground floor. It would of been great if the property had a shower room on the ground floor and full sized mirror in the master bedroom. The barn keeps you active especially with the games room-great fun for the family. It would of been nice if they're were speakers in the room to connect to or a radio in there for a little back ground noise. If I was to ever revisit Linham Barn I'd like to see a hand rail in place for the stairs on ground floor more than anything, as my grandmother took fell down 2 steps leading into the conservatory/living area. However, our family enjoyed their stay and felt spoilt with a luxury getaway.

"Holiday property was great only down bit was cobwebs up high but was still a ..."

Holiday property was great only down bit was cobwebs up high but was still a great place and very well kept grounds so all good

"A beautiful property that lives up to the description, perfect for family occasions and dog friendly completely secure grounds."

We took Linham Bar for my 80th Birthday with the family 10 of us and two dogs. All adults. The games room was a huge success, the property is well positioned being only a five minute drive into Kingsbridge which has two large super markets and good local shops. One small issue - no full length mirror in the main house ! I would also mentioned that the bedrooms in the main house except for the master suite, are rather small. together with the bathroom and shower facilities, small but adequate.

"Beautiful house and gardens, comfortable and close to some lovely beaches and walks."

We had a fabulous time and will definitely be re-booking. You can easily do a full week here exploring. Very small snagging list for us – Coffee machine 1 was broken, coffee machine 2 brought up a cleaning sign, but no instructions on how to clean, so could not use either. Can opener in main house is broken. Fixtures and fittings in two bathrooms need attention. By evening time the house was getting quite cold in most areas, especially the far bedrooms and conservatory, but the control in the hallway could only be accessed with a code, so we were unable to increase it. We are not novices to wood burners, but even for us without kindling or fire lighters it was a challenge to get them up and running. Suggestions – 2nd TV in the Games room would be nice with a link to sport and music, this is something that has worked well in other houses we have stayed in. Finally, I have seen previous comments on cleanliness…okay it's not pristine…but is this not to be expected with up to 16 people and 2 pets using the property, it was fine for us and we had no issues, so don't let a bit of dust here and there put you off.

"This is a beautiful property we had such a lovely week it's an awful shame it came to an end."

Our family loved it including the children and dogs, so much space for them all to enjoy…everything about this property is spectacular.

"Beautiful house in a lovely setting."

Nicely furnished with great communal spaces. Issues on arrival with flies in annexe were quickly responded to. The holiday would benefit greatly from having a bbq. It would be helpful to include details of the large steps within the ground floor of the house - my mum (in her 80s) had the ground floor bedroom but really struggled within the house. Also quite a few of the cobbles at the side of the house are loose - we had many tumbles from the toddlers and also my mum one time. Lastly the house could do with a good clean - everything was a bit smeary and I had to scrub our shower head (en-suite in small double) before use (have photos if needed)

"Plus points: Spacious property with lovely big garden Great games room ..."

Plus points: Spacious property with lovely big garden Great games room Plenty of wardrobe space Close to a number of beaches and holiday attractions Negatives: No mention in listing of need to strip beds at end of stay No mention in listing of external CCTV camera Chair and sofa in conservatory in poor condition More crockery would have been useful Lots of wasps near annex entry

"Our second year staying at Linham Barn, great property light airy, modern decor and high quality fittings."

Great comforts including plentiful hot water, towels, kitchen welcome pack etc. The little things that actually make all the difference to a smooth and easy stay. The garden is great and the changes since last year make it even better, great seating areas in sun and shade, peaceful and beautiful. The only thing that would improve this would be a built in BBQ, to make best use of the garden for outside eating. Few little fixtures and fittings glitches which we wrote down and left for your information...

"A great house for a get together."

The new outdoor furniture comfortably sat our 9 adults, we made use of the games room and enjoyed the wildlife in the garden. Location was great with beaches a short drive away. There was an issue with the Aga, which was quickly sorted by Sykes. We did feel the house could do with a deep clean, dead flies around, cobwebs and dust on lights and lampshades. However, the gardners were very helpful in cutting back the hedge along the drive as it was very over grown. Please note there is not shower facilities with the ground floor bedroom. We would happily return.

"An excellent experience."

We were celebrating our 50th Wedding Anniversary, and it was a marvellous choice. Fun was had in the quality games room, and it was perfect for dogs. We hired a chef and waitress who found the facilities perfect. We were also very lucky by having seven days of excellent weather.

"Very clean apart dead flies around the window in the twin room of the annexe."

We had to pay £30 to rebook the letting because of covid which we thought was unfair.

Many thanks for taking the time to leave your feedback. We are glad to hear the apartment was very clean for your arrival. We can only apologise that there were flies in the twin room, we have since sent a contractor to see if this is an issue that needs addressing. We do hope that you had a lovely holiday and enjoyed all the area has to offer. Property Owner

"Great property in a beautiful location which suited us very well."

Lovely views and throughly enjoyed our stay even though weather wasn't great. Loved the games and using the Aga was a definite bonus. Only detrimental comment is that there were no serving spoons and not many serving dishes considering the property sleeps 16.

Many thanks for your feedback. We are thrilled you had a great stay at Linham barn. We have passed all your comments onto the owner. We do hope we can welcome you back soon. Property Owner

"Great location."

Facilities were top notch! Beautifully presented house with a fabulous garden. No negatives would just suggest more outside seating, a bbq and maybe a tv in the conservatory or kitchen. Annex is a superb place as well as is the games room. Would definitely go again.

"A very comfortable spacious house- perfect for big families."

Beautifully designed, rocking an all white Greek island feel with rag rugs spiral staircase, spacious kitchen, conservatory, sitting room and amazing games room. We were all very very happy with it. And the sun shone!

"Fantastic property."

Great In every way. Clean, quality, facilities, location, picturesque etc. All instructions left for ease of use. Outstanding vacation. Thankyou!

"Sykes are an excellent company to deal with, easy to contact and quick responses / resolutions."

This property was brilliant and in a great location near to numerous beaches and walks, especially as it is often difficult to get somewhere for a large group. We were 4 geverations of family and the accommodation had plenty of space, it was light, airy, modern and very comfortable. The kitchen was excellent with sufficient space and facilities for cooking for a big group. The garden was amazing with so much space and the games room rounded off a wonderful place. The only improvement would have been a BBQ as one was not provided and better/ more outdoor furniture; we were surprised with such am amazing outdoor space that the best wasn't made of it, only a few old wooden outdoor chairs and table and no BBQ or outdoor cooking facilities. We would definitely recommend this place, we will be back!

"It was the most beautiful barn and perfect for our week trip to Devon with family."

Very spacious, quiet and beautiful. It was a very special birthday and it honestly made the trip better than expected. Would love to book again!

"The house was absolutely brilliant."

A lovely stylish house, with lots of space, a big garden, very clean, and a lovely games room. The best holiday home we've visited in the area! Would definitely recommend and return.

"The property was beautiful and would have been perfect but the only downside was that there were a lot of steps inside the main house ground floor and the toilet was a little walk with steps away from a very small ground floor."

The reason we chose the barn with a ground floor room was for my elderly grandad who is unsteady on his feet so this wasn't ideal for him however other than that everyone else absolutely loved the place, the decor and facilities were brilliant (no downstairs shower or bath though). All was beautifully presented with lots of helpful items inc fully equipped kitchen and lots of toys and books for the children to play with. Thank you for a wonderful stay.

"Fabulous holiday in the wonderful Linham Barn so spacious and great for the children."

Facilities , the garden and games room were an added bonus. Will definitely return.

"The house was gorgeous and way beyond what we were expecting."

. We had an excellent time and will be planning to come back soon

There are no reviews featuring this term Show all reviews
Show more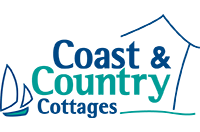 This property is part of the Coast & Country Cottages collection.
Choose from over 400 properties in Salcombe, Dartmouth and the surrounding South Devon coast and countryside - the perfect destination for a holiday all year round.
Summary
Main House Five bedrooms: 1 x king-size double with en-suite walk-in shower, two wash hand basins and WC, 1 x king-size double with en-suite shower, basin and WC, 1 x king-size double, 1 x family room with two sets of children's bunks, 1 x ground floor king-size double
Bathroom with Jacuzzi bath, shower over, basin and WC, ground floor cloakroom
Kitchen/diner with breakfast bar, Bluetooth sound system and large wooden dining table
Sage Creatista Plus coffee machine which takes Nespresso Capsules
Utility
Sitting room with surround sound system and woodburning stove
Garden room with woodburning stove
Games room
Petanque Court (boules in the game room)
External hot shower for washing wet suits and beach kit
There is a cot and high chair at the property
2 dogs welcome at a price of £25 per dog per week
Annexe: 2 bedrooms both with en suites, 1 x twin and 1 x king, open plan living room with dining area and fully equipped kitchen
Regretfully no stag/hen or similar parties accepted
Underfloor heating with wood-burning stoves
Gas AGA range cooker, electric oven, gas hob, integrated microwave, larder fridge and freezer, wine cooler, 'Sage Creatista Plus' coffee machine, dishwasher, washing machine, tumble dryer, Smart TV, Blu-ray player
Fuel, power and Wi-Fi inc. in rent
Bed linen and towels inc. in rent
Ample off-road parking
Two medium well behaved dogs welcome (In the main house only)
Strictly No Smoking
Shop 1 miles, pub 0.5 miles
Note: The games room comes with table tennis, a pool table and football table, boules for Petanque (not to be taken on the beach) Note: There is an unfenced brook at the back of the garden, children to be supervised.
The property
This detached barn conversion rests within its own garden, with mature trees and a babbling brook, in West Alvington near the bustling Devon town of Kingsbridge.
Linham Barn is a Grade II listed property offering quality accommodation, with a sweeping, spiral staircase climbing to the first floor and beautiful fixtures and fittings to complement the colour schemes throughout.
Bring your families and friends along to this modern-style abode and share a memorable experience together; it is ideal for those celebrating a special occasion or simply seeking a spot of relaxation.
Unwind in the spacious lounge on return from seeing the local sights and tune into the Smart TV or simply enjoy each other's company and catch up on your day.
The large kitchen comes with a range of high quality units, ideal for cooking up a feast and getting together around the dining table, while the breakfast island is just the place to perch and enjoy your morning coffee with a read of the newspaper.
Take yourself off into the conservatory, which acts as a second sitting room and is perfect for a quiet read of your book with the warmth of the contemporary-style woodburner filling the room on a cool wintry evening.
Throw open the French doors in summer and enjoy a gentle breeze drift through as you watch the kids enjoying some fun on the lawn.
Later, head into the games room for a competitive evening of table tennis or around the 7' American pool table.
The ground floor also plays host to a cloakroom, handy utility with laundry facilities and a double bedroom benefitting views over the garden.
Upstairs the master bedroom incorporates a modern design with exposed beams, an en-suite shower room and plenty of storage, while the bedrooms to follow along the landing comprise of two more king-size doubles and a family room with children's bunks. The seperate annexe, sleeping a further 4 guests comprises of an open plan living/dining/kitchen with two bedrooms, both en suites, with 2 x singles and 1 kingsize bed.
Spend a balmy afternoon in the garden with a drink at the patio as you take in the peaceful sounds of nature and admire the pleasant scenery or enjoy a game of Petanque (Boules in the game cupboard, not to be taken to the beach).
Head into Kingsbridge town for an assortment of amenities including independent and antique shops, cafés, pubs and restaurants.
There are plenty of opportunities for watersports on the estuary, with kayaking, paddle boarding and sailing to try.
Explore the wider area with day trips to Dartmouth and Salcombe, while Plymouth beckons with its National Maritime Aquarium and Barbican Quay.
With all of this to keep you entertained and a fabulous base to return to, how can you pass up an opportunity at Linham Barn?
Note: This property has a Good Housekeeping bond of £500.
About the location
KINGSBRIDGE
Salcombe 5 miles
Bantham 5 miles
Dartmouth 12 miles
Totnes 13 miles
Plymouth 20 miles
The busy little town of Kingsbridge lies at the head of a marine estuary in the attractive South Hams area of South Devon. Kingsbridge is home to a range of lovely independent shops and coffee shops, as well as a 3-screen cinema and an award-winning pub. During the summer season there are estuary excursions by ferry to Salcombe which lies on the banks of the Kingsbridge Estuary, making it one of the prettiest towns in South Devon. Salcombe is famous for its outstanding coastal views, rolling countryside, and is a watersports paradise for kayaking, surfing, paddle boarding and powerboating. It is packed with boutique shops, high street brands and independent producers, restaurants serving freshly caught seafood, and Salcombe Gin and Ice cream! Kingsbridge is perfectly located as a base to enjoy the abundant wildlife in this Area of Outstanding Natural Beauty (AONB), which also forms part of the South Devon Heritage Coast. Visitors can take a walk along the Kingsbridge Quay, wander through the narrow alleys off Fore Street or visit the Shambles in Totnes, an Elizabethan market arcade. Around the South Hams area there are picturesque ports, such as Dartmouth and Salcombe, together with sandy beaches at Blackpool Sands near Stoke Fleming and the two sandy beaches at Thurlestone. There are a host of small attractive villages in South Hams offering interesting pubs, local farm produce shops and pretty rows of cottages, plus further afield the waterfront city of Plymouth is a vibrant centre, housing the National Marine Aquarium, historic Barbican Quay and plenty of night life, including theatres, restaurants and bars. Kingsbridge can be easily reached by train to Totnes and then a local bus service which will take you to Kingsbridge town centre.

This property is suitable for a Maximum 12 adults and 4 children.

Dogs only allowed in the main house, they are NOT permitted in the annexe.

No stags or hen do's or large parties.

Strictly No Smoking
This property offers the following short breaks:
Winter
Off-season
Last minute
Christmas