Sleeps 5

Bedrooms 2

Bathrooms 1

Pets Yes
Features
Off road parking
Garden / Patio
Cot available
Highchair available
Pub/shop < 1 mile
Washing machine
Dishwasher
Broadband / WiFi
Reviews & Ratings
51 Customer Reviews
"Our second visit to this lovely cottage."

Great location for beach, walks or village shops and pubs! Very well equipped and comfortably furnished. Alan and Jill very friendly and knowledgeable about places to visit, walks etc. We loved the Donkey Sanctuary - especially the excellent breakfast!! Circumstances allowing we hope to return next year.

"The cottage was absolutely wonderful, a real home from home, everything had been thought about, spotlessly clean, lovely comfortable beds & just a very short walk to the beach and coastal walk."

Alan & Jill were very friendly & very informative of the places to visit in the area

"Another lovely stay!"

Beautifully situated, cosy, lovely hosts... What more could you need? Dogs loved it too! We'll be back...

"What an amazing week we have just had with our 2 dogs at the wonderful Cliff farm No."

2 Cottage. The owners Alan and Jill are fabulous they are so very helpful and they care about the property and that is absolutely reflected in everything about it When we arrived the first thing that we noticed was how clean and pristine the cottage was we were even greeted with a lovely bottle of wine. Beyond this amazing property are the views and the walks, you can almost park up your car and not need it again until you are ready to leave. If you want hill and cliff side walking, you have it, if you want the beach, you have it, local shops and pubs its all right on the doorstep. I can clearly see why people that book here return year after year after year. Thank you to the owners Alan and Jill for allowing us to experience this little bit of peace and tranquillity in amazing surroundings.

"Very clean, warm and comfortable set in an amazing location which we love."

"Superb cottage and very friendly owners."

Excellent base for exploring the area.

"We had a great stay - lovely cosy house for a Winter break with great views not far from the seas."

"Fantastic property, very well thought out facilities."

Perfect location and the whole area is very dog friendly. Loads of incredibly scenic walks. The owners are on hand and are extremely friendly and helpful. Hope to return in the new year. Thank you for a wonderful holiday.

"The owners were so kind and helpful."

The cottage is situated in a perfect place for walking on the cliffs and only minutes away in the car from the local beach and the village and only 2 miles from Bridport. We didn't need to go any further afield. The cottage was spotless on arrival, very comfortable, warm and very well equipped. A haven to relax in before and after a trip out. We had 3 dogs with us and it was very easy to walk them in the garden or local area. The bathroom and separate loo are on the ground floor and are modern and clean. The kitchen is modern and lovely and links through to the separate lounge which is light, cosy and comfortable. All in all a first class place to enjoy a relaxing break. Thank you Alan and Jill, we will see you again.

"Clean comfortable and a warm welcome from Jill and Alan."

This was our twelfth visit and definitely not the last, in fact we've already booked next year.

"Cracking location for humans and dogs alike."

We were very lucky with the weather and to enjoy long walks along the coastal paths. The 'Hive Cafe' was a favourite as was the evening meal at the 'Anchor' Saltown. Our hosts were very helpful when asked questions about the locality and mentioned a number of times that if we wanted anything then just ask.

"The owners were fantastic and everything was very stress free, we feel very lucky to have discovered such a gem."

"Great accommodation, great location and the hosts are very helpful for all your needs."

Are second visit , and no doubt that we will return again.

"Great cottage in amazing location."

Very friendly and helpful owners. Very dog friendly.

"Stayed at Cliff Farm last year & re-booked almost as soon as we returned home."

Jill & Alan are lovely welcoming hosts, there if you need them but never intruding. The cottage is in a fantastic position, near to Hive beach & within easy walking distance of the village & the pubs. Had a fantastic week & would love to return.

"Very friendly helpful owners."

"Had a lovely week at the pink cottage."

Very relaxing. Easy access to the beach if you like, or coastal walks with the dog. Looking forward to another visit.

"A lovely spacious cottage in a great location for the beach, coast path and the village shops/pubs."

Inside, it was brighter than we expected for a cottage. Would recommend and we'll be returning.

"Great location."

Lovely views from the cliff top.

"Lovely quiet place with plenty to do locally could do with some storage space in the kitchen for food and a tea towel but more than happy to rebook with lovely owners and nice and warm to ."

"Fabulous place, you only have to look at the advance bookings to see how popular it is."

Jill & Alan, the owners are so helpful, but not intrusive, the village is lovely, with two great pubs. We took our two dogs who loved the large garden, which has a security light, so you can see where they are late at night. We stayed in July & October 2020 & cant wait to go back in March next year.

"WARM AND COMFORTABLE IN WONDERFUL LOCATION."

OWNERS FRIENDLY AND WELCOMING

"Heaven, is how we can describe this holidays, Jill and Alan are adorable, friendly and couldn't do enough to make sure we have everything you need, they didn't even mind one of my cheeky boys sneaking around to their storage room as he knew they kept some food there."

The house was spotless, so comfy, very warm, The views are wonderful, country side as far as the eye can see and the sea.... We can't wait to come back and already book a week in December, can't wait Thanks so much for the wonderful stay Jill and Alan. Carmen, JP, Junior,Oso and Opi

"Jill & Alan made us all very welcome & the cottage was exactly like the photos."

Very close to the coastal path & Hive beach & cafe (which served fantastic fish & chips). The cottage is in a beautiful setting & Jill & Alan were always around in case of need but never intrusive. We had a fantastic time & would go back there for sure.

"Great location , great cottage , nice and clean and a bottle of wine for you when you arrive , Alan & Jill made you feel very welcome, all 5 of us and the dog enjoyed it so much we have already booked for 2021, but for a longer stay."

"We had a great time despite distancing restrictions."

Local shops were open and covid compliant and so felt safe. The kitchen has recently been updated and as we spent a lot of time cooking our own food this was a nice addition. Ths grounds are always immaculate and safe for the kids.

"Jill and Alan are the perfect hosts, a genuine welcome, nothing too much trouble - if a certain firm of lager brewers did holidays."

.. Clean and comfortable accommodation. beautiful surroundings, a sea view from the bedroom window, the perfect way to enjoy that morning cuppa. Lost count of how many visits, says it all.

"The cottage is in an amazing location, surrounded by fields but is only a few minutes walk across fields to Hive Beach."

The sea can be heard and seen from the bedroom window. The owners, Jill & Alan were very friendly and welcoming and nothing was too much trouble, a complementary bottle of wine was a really nice touch. Very good parking. The village of Burton Bradstock is only a few minutes walk with 2 pubs serving meals. Lots of walks can be done from the cottage, if that's what you want and the X53 bus runs through the village, albeit it rather infrequent.

"As a family we really enjoy staying here and have been 4 times already."

It is a very relaxing and quiet location and the owners are fantastic.

"Beautifully situated only a short walk from the beach, fields either side ideal ..."

Beautifully situated only a short walk from the beach, fields either side ideal for dog walking, both pubs just 5 mins away serve excellent food and very dog friendly, Jill and Alan made us feel very welcome, we had a great week apart from weather which was bad a couple of days, lyme regis and Weymouth are within an hours run are beautiful seaside visits,

"Our holiday cottage was beautiful, clean, cosy and comfortable."

The owners were friendly and very welcoming. The location was perfect for coastal walks and access to the beach is a short walk across the field next door, where there is also a lovely beach cafe. Located a short drive from other beaches and towns, Would highly recommend and love to come back.

"A great little cottage in the most amazing location."

Just a few minutes walk to the beach and town but also close enough to visit nearby sites. The children were entertained at all times with the sheep and lambs on the property. Highly recommended for a very relaxing, scenic holiday.

"An incredible location in our favourite spot in Dorset."

The owners are very helpful an the property is exceptional.

"We loved the cottage, and the owners were helpful and friendly."

Stayed August 2018.

"Lovely spot, very peaceful, plenty of room and very clean."

Very enjoyable break - stayed June 2018

"Very high standard well presented and equipped."

Really comfortable in an excellent location. It was great to have the owners next door, a welcoming friendly helpful couple. Our dealings with Dream Cottages were excellent will use them again and tell our friends about them. THANKS Stayed December 2017

"We have been regulars since first discovering this wonderful spot in 2010 - this was our ninth visit."

Our hosts Jill and Alan have an eye for detail, are genuinely welcoming and make us feel at home. The place is always very clean and comfortable, the furniture and fixtures of high quality.

"Lovely location."

Owners very welcoming and cottage clean and comfortable. Everything you would want was available......except for the weather. Had a lovely restful week. Thank you. Stayed May 2017

"Brilliant accommodation with excellent owners."

Lovely position in a part of the country we have got to know well over the last 10+ years. Will definitely book again. Stayed May 2017

"Great cottage with lovely owners and a fantastic location (beach, cliff walks, lovely village and great farm)."

The cottage is surprisingly spacious - we had both the trundle bed and the cot in the master bedroom and there was plenty of room to spare. They also have a high chair, which it doesn't state in the listing. Parking was easy and you could straight from the cottage to the beach. Would love to go back! Stayed June 2017

"Excellent quality, comfort, convenience, and the usual warm welcome from Jill and Alan, why we go back every year, sometimes more than once."

Stayed January 2017

"Ill and Alan are the perfect hosts, always make us feel welcome (we've been regulars since 2010), nothing is too much trouble, having said that, the accommodation is perfect, don't change a thing."

And the weather this year was fantastic, more like May than October - stayed October 2016

"A lovely cottage in a quiet country setting and close to the beach."

Stayed September 2016

"The Cottage was very clean and comfortable, beautifully situated for the village, the cliff top coastal walks and the beach."

An excellent base for exploring Dorset but equally a destination in itself - you could easily manage here without a car. the views from the large and airy cottage bedrooms were wonderful and it was lovely on the hottest afternoon to sit quietly in the living room listening to the sea, watching the birds and the sheep and feeling the fresh breezes. A very calming and restoring place. The owners were very kind - stayed August 2016

"3rd visit love this property."

Fantastic hosts great location. Stayed May 2016

"Very comfortable and warm property, and the welcoming bottle of wine was much appreciated."

We would certainly book here again. Stayed November 2015

"Accommodation first class, clean, warm and comfortable, and a warm welcome from our hosts Jill and Alan, who make it feel like a home from home."

This was our sixth visit, or thereabouts, and our seventh is already booked. Stayed October 2015

"Lovely clean and tidy, such a lovely couple !"

!!! Stayed October 2015

"Right from the time we arrived at the cottage to the time we departed, nothing went wrong (even the weather) and nothing was too much trouble with the owners Alan & Jill."

We would recommend both your agency and the cottage to family, friends and colleagues in the future. And once we have recovered from a week of walking, we will no doubt be returning to No 2 again. Stayed September 2015

"As always our stay at Cliff Farm Cottage No 2 was excellent Alan and Jill are so welcoming and we didn't want to return home - staued April 2015."

"We enjoyed a very pleasant week at Cliff Cottage and will doubtless return."

Alan and Jill were most accommodating, the cottage all we expected and the location quite beautiful.
Show more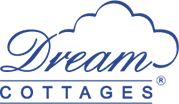 This property is part of the Dream Cottages collection.
Over 350 carefully selected and perfectly located properties, helping you create your perfect holiday.
Summary
2 Bedrooms on first floor: 1 x Double bed with pull out 2'6" single bed
1 x twin single beds
Ground floor bathroom with bath, shower over, basin and WC
Kitchen/diner, sitting room.
Oil fired central heating
Fridge/Freezer, use of owners Washing machine if required, dishwasher
DVD player, Smart TV
WIFI
Off road parking
Large Lawned area
Pay Phone
Cot
Fuel and power inc. in rent
Bed linen and towels inc. in rent
Up to 3 well behaved dogs are welcome (see notes) Sorry no smoking.
The property
This traditional farmhouse located next door to the owners cottage, sits on the cliff tops near Hive Beach, Burton Bradstock With its lovely elevated location Cliff farm enjoys incredible far reaching views along the coastline from Burton Bradstock and beyond and gives you access to the South West Coast path within just a few moments of the front door.
It's comfortable sitting room provides an ideal please to relax and recharge after a busy day, and you can catch up on your favourite TV shows or watch a film.
A homely kitchen allows you to whip up a delicious dinner.
Retire to one of the two bedrooms and awake refreshed for a new day exploring.
With two pubs in the village of Burton Bradstock, a general store and post office your daily needs are just a short walk away.
Bridport the Market town is about 2 miles away had has supermarkets/high street essentials and it's lovely antiques market.
If you ramble along the coast path to West Bay, famous for it's role in the TV hit Broadchurch, you can see many familiar sights.
Don't forget to enjoy fish and chips on the harbour side and don't miss the local delicious ice creams.
If you want to venture further along the coast, you can explore the beach and Charmouth and see if you can uncover a fossil or two, walk around Lyme Regis see it's famous cob harbour, and enjoy the local shops and sample more amazing local seafood.
After a busy day return to Cliff Farm and relax in the garden with a gin and tonic.
About the location
BURTON BRADSTOCK
Bridport 2.5 miles; Weymouth 15 miles; Dorchester 16 miles; Yeovil 21 miles
A wonderful coastal village in Bride Valley on Dorset's picturesque Jurassic Coast, flanked by the River Bride. Burton Bradstock is the perfect spot for a peaceful break on England's south coast, with the South West Coastal Path running alongside for you walking enthusiasts. The village itself boasts 16th and 17th century thatched cottages as well as two pubs, a shop and a Post Office, the glistening Hive Beach is a wonderful spot to spend the summer days with the magnificent cliffs as a backdrop, there is also a lovely café to sit and relax in, once a year the Spring Tide Festival is held which would be worth lining up your holiday with! There are many attractions and activities to enjoy around here, with the stunning coastal resort of Weymouth making for an excellent day out. Alternatively, head inland to Dorchester and assic Yeovil for great shopping, architecture, eating and drinking.
View more holiday cottages in Burton Bradstock
Region Information
This property offers the following short breaks:
Winter
Off-season
Last minute
Christmas