Sleeps 2

Bedrooms 1

Bathrooms 1

Pets No
Features
Off road parking
Ground floor bedroom
Open fire
Garden / Patio
Cot available
Pub/shop < 1 mile
Washing machine
Dishwasher
Seaside
Broadband / WiFi
Reviews & Ratings
37 Customer Reviews
"About as near perfection as is given to man."

If anything the peace and beauty of the setting is undersold, especially as regards the generous availability of the wider part of the garden. Lovely to have wine and flowers waiting for us (and much appreciated fresh milk) plus flowers and to meet the very friendly owner. So close to central Weymouth but you'd never believe it, and supermarkets just a short walk away. Sykes was also very good with email info. Much appreciated- warm thanks.

"Perfect cottage for a couple wanting to spend time in the Weymouth area."

Close to all the facilities you need (Supermarket, Petrol station, etc.). Nearest restaurants are all a bit of a drive away which can be a disadvantage if you like a drink with your meal, but it didn't cause us any problems. Many thanks for a great stay.

"Fountain cottage was lovely."

..very well equipped...owners very helpful...stunning gardens...Great base for exploring dorset

"Lovely cottage."

"The property was lovely: well equipped, very clean and comfortable."

The location of the cottage was great: plenty of places to visit by car, train or on foot. There was an easy walk, through the local nature reserve, to Weymouthsea front.

"Thank you to the hosts for the Milk & Wine."

I thought Fountain Cottage was; 1) Very cozy, exceptionally clean and in beautiful surrounds. 2) Perfectly situated for short drives to supermarkets and Beach car parks, Also for walks and cycling . The vicinity of cycle route 26 and it's safe access to the Weymouth area was superb. My only issues are; 1) The bed felt very spongy to me, but that could be because I'm used to a very firm mattress. 2) The shaver socket position in the Bathroom made it impossible to charge my toothbrush, but this is minor. Otherwise, Fountain Cottage was an excellent choice for my needs.

"The holiday property was delightful and handsome."

The owner's garden and grounds were extremely attractive. The property was extremely conveniently located for nearby Weymouth . Although not far from a main road, it was extremely quiet.

"The property was lovely, comfortable and well equipped, with everything we needed."

The large bath was both lovely and tricky (e.g. to wash hair), and we did struggle to light the fire. We had a very warm welcome. The wine and milk on arrival were a lovely touch and much appreciated. We would love to return.

"Well appointed comfortable cottage."

Location allows you to explore area in both directions from Weymouth. Shame that log burner was not working efficiently. We were disappointed that there was some road noise as cottage is right next to road, we were not aware of this. Secondary glazing in bedroom would be a good idea.

"Comfortable, cosy cottage in excellent location within walking distance of town centre."

Very welcoming and helpful owners.

"Beautiful cottage very quaint, clean and comfortable."

Lovely grounds with plenty of wildlife. Peaceful sitting in the garden watching the rabbits and squirrels. Close to Weymouth beach and all amenities. We had a lovely holiday. Would definitely recommend a place to stay. Ian and sue.

"Nice secluded cottage."

Clean and tidy with modern bathroom and kitchen. Would recommend

"Lovely cottage in lovely peaceful surroundings Hosts were very nice but not ..."

Lovely cottage in lovely peaceful surroundings Hosts were very nice but not intrusive at all A lovely base to visit Dorset

"We thoroughly enjoyed our stay at Fountain Cottage."

We felt very much at home in this cosy little cottage with everything you could need for a relaxing and pleasant stay. We felt that the owners had exceeded our expectations with a very thoughtful bottle of wine and very good quality of audio system for our enjoyment.

"Lovely cottage, very well equipped, the wine waiting on the table was a treat, thank you"

"Beautiful cottage situated in the very pretty gardens of the old Rectory."

Easy access to Weymouth and surrounding areas. Highly recommended

"Lovely cottage tucked away but central to exploring Dorset."

"Very comfortable, great location, no negatives at all."

Appreciated the Pinot Grigio on arrival! Will hope to return sometime.

"The cottage was well equipped and very cosy."

We felt very relaxed during our week stay and both slept well.

"Just that the lighting in the cottage wasn't very bright for reading & close work."

My sight is ok but I felt I was straining my eyes.

"Fountain cottage was like home from home."

So excited to see a dishwasher there too. And that bed!!! I slept so well..meant to check the make before I left but forgot. Welcome touch of wine, milk and Flowers were very welcome. Lots of little extras with books and music , iron and ironing board just made it more comfortable. Yes there is a road by the cottage but did not bother us in the slightest. Great location to visit local historical places. Would recommend the john Gregory pub for local food. Garden is beautiful.. Thank you for a fabulous stay and would recommend to anyone.

"The location is perfect for exploring the coast up to Lyme Regis in one direction, and Poole in the other."

It is also an easy walk into Weymouth, taking us about 40 minutes. We would advise to stay off the A35 which always seems to be busy. It is preferable to take the B-roads/local routes. Be aware of high parking charges in some of the resorts - do your research. The cottage itself was very well furnished and had everything you would need and there is a choice of supermarkets just a 5 minute drive away. This cottage is alongside quite a busy road, particularly during the rush hour and vehicle noise is especially noticeable when you are in the bedroom. I understand a previous couple complained about this and the 'increased' traffic was put down to roadworks. We did not see any roadworks to substantiate this so unclear if the road noise is usual. I think customers should be aware as some would not be expecting this. However, this did not particularly bother us.

"We found your description of the cottage location very misleading."

Your whole description conjurs up an atmosphere of an idyllic, peaceful countryside setting, with phrases such as 'Set the heart of the village Conservation Area.' 'On a summer evening enjoy sitting and relaxing in the garden enjoying the summer sun.' 'The lovely Wey Valley Walks pass right by the back gate at the old stone bridge across the trout river, In the village, the pretty medieval church is well worth a visit, nestled in a dip next to the manor house.' There is no mention in your detailed description of the main busy road at the back of the propery which can be clearly heard especially in the bedroom, with the traffic waking us up early in the morning. The cars are clearly visible from the sitting room window, as they pass just outside.The village is simply an area of Weymouth with the walk into town involving walking along a busy road. We would not have rented this propery had we been given a more honest description of the location. Of lesser importance but still worth commenting on: you mention that the cottage is attached to the owners' house but we were surprised that we were next to their kitchen and could hear them from our sitting room. On our arrival the owner and guests were having a 'get together' in the kitchen, right next door to the entrance to our cottage and were clearly visible through the window. This was off putting as we hunted for the key to our property-everyone looking at us through the window! We would also point out that describing the main door to the cottage as 'red' in an attempt to help us identify it, is unhelpful as the door to the owner's cottage and back gate (leading straight on to the road!) are also red. This is the first time we have rented through Dream Cottages and wonder if your information and descriptions are verified by members of your company. We would welcome a response from you.

We are disappointed that you didn't enjoy your stay. However, we too hope that the road works are completed soon, because it is true that some extra cars were diverting along our narrow Lane during your visit, despite the signs telling them not to. We also apologise that we had staying a group of 5 friends from the Cancer Research institutes in London, who were doing their annual volunteering at the not-for-profit Littlebredy Walled Gardens over the weekend, although they were gone by Sunday morning. Perhaps they were startled by you unexpectedly opening the red wicket Tradesmen's door in the stone boundary wall rather than the red door shown in the cottage photos and described in the access letter. However, all the items you queried in our property description are true statements. For example, the village Conservation Area document says that our building, together with the adjacent Church and Manor House, 'is the heart of the village'. The 13th century Church is painted a pretty blue inside, it's well worth a visit. There are about 3 acres of private grounds to choose from when sitting in the sun, next to the river if you wish. The Wey Valley Walks have their green signpost opposite our back gates, which are adjacent to the stone bridge. We are surrounded by meadows, for several miles in some directions, so are puzzled that you imply we are urban. Regarding the half-hour walk into town and the beach, the narrow road along the RSPB Lake shore and then past the tennis courts and on through the Memorial Gardens is hardly a busy main road, despite some cars and cycles. In future, we will try to help our guests better, by improving our welcome guide regarding details of access and the location of the keys and we will review the property details too. Property Owner

"When we met the owners they where friendly."

entrance to property tricky to find at first, plenty of information for local sights very quite.

"Very enjoyable."

Lovely setting and peaceful able to relax at the end of the day.

"A delightful cottage with charm and character but a modern touch."

A lounge included sky lights and modern wood burning stove, is light and cosy. The bathroom includes a large corner bath with instant access to hot water. The cottage sits to the side of The Vicarage and owners allow access to an enormous well established garden which leads to a small stream. Absolutely delightful watching both rabbits and squirrels in the evening sunshine. Stayed July 2018

"Fountain cottage was a gem, so quiet and in huge grounds of the old rectory."

It made a good base to set out from every day to visit Weymouth and the surrounding area.

"Well appointed and comfortable, quality accommodation."

Good location for days out in Dorset. Flowers, wine and milk on arrival. Lots to see and do. locally.

"The cottage was in lovely grounds with the river just at the end of the garden great location for walking very close to RSPB site."

A cosy but well equipped cottage. Stayed May 2017

"Very comfortable cottage garden and surrounding countryside, changing with the season's plus convenient for all areas of Dorset."

Stayed May 2017

"This is a really well equipped and peaceful cottage attached to a vicarage with beautiful gardens and a river at the bottom - everything is as described on the website."

Plenty of parking and very private. Stayed April 2017

"We have been 6 times to Fountain Cottage, which proves that we think highly of it."

It is very well equipped, clean and very comfortable. Wonderful surroundings. We hope we are able to stay on holiday for many more years. Stayed September 2016

"A beautiful cottage in a beautiful location."

The gift of a bottle wine and a carton milk on arrival was much appreciated, which all contributed to a wonderful chilled out week walking into Weymouth through Radipole nature reserve and visiting a lovely part of Dorset. We will certainly consider returning next year - stayed August 2016.

"Our 6th time here."

Lovely comfy cottage with all amenities. Absolutely enjoy it so much. Stayed September/October 2015

"FANTASTIC..."

this lovely little cottage had everything we needed and more.very relaxing quiet garden with rabbits and dragonflies darting about. couldnt ask for more.

"The property was very clean and in a ideal location"

"Oh joy, miles from anywhere, bit of a shock, but was it worth it, yes, yes, yes the small but perfect cottage with a beautiful garden and grounds to walk about in was perfect."

We saw deer,rabbits squirrels,cranes,in fact all the brochure said we saw, it was fantastic. The extras that the owners provided was a lovely extra,milk and a lovely bottle of wine, just the job for a nice cup of tea or a refreshing glass after a long drive.Would definitely recommend the cottage for anyone, but be prepared for a walk to town. Having said that it did make a refreshing change to walk and not rely on the car just for once,if your drinking. Met the owners on our last day, very pleasant and obliging.If your wanting a beautiful setting,quiet etc., then l would thoroughly recommend this cottage.
Show more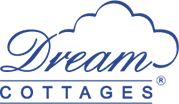 This property is part of the Dream Cottages collection.
Over 350 carefully selected and perfectly located properties, helping you create your perfect holiday.
Summary
All on one level, with one step down
One bedroom: 1 x king-size
Bathroom with corner bath, hand-held shower basin and WC
Kitchen
Sitting room with dining area.
Gas central heating
Electric oven and hob, microwave, fridge, freezer, washer/dryer, dishwasher, TV with FreeSat, CD player, WiFi
Fuel and power inc. in rent, logs provided all year
Bed linen and towels inc. in rent
Cot available on request
Off road parking for one car
Garden with garden furniture and barbecue
Sorry, no pets and no smoking
Shop and pub 5 min drive.
The property
Fountain Cottage is a small but very comfortable one bedroom cottage attached to an old Rectory, where the Owner of the property lives.
It is set in 3 acres of grounds in the heart of the village of Radipole and within a Conservation Area which is set on the road which runs through the village. The cottage has accommodation all on one floor with a sitting room with a dining area, and a woodburning stove allowing you to settle and watch the flames whilst relaxing on a winters evening.
Rustle up a cooked breakfast in the kitchen and sit and enjoy with a nice pot of tea on the kitchen breakfast table for two.
The property has one king-sized bedroom and a bathroom with a luxurious corner bath.
On a summer evening you can enjoy sitting and relaxing in the garden, watching the evening sun go down. The lovely Wey Valley Walks pass right by the back gate at the old stone bridge across the trout river, and the popular Radipole Lake RSPB bird sanctuary is just a few minutes away.
In the village, there is a pretty medieval church which is well worth a visit, nestled neatly next to the manor house.
The cottage has its own garden with a barbecue, and there is private car parking at the end of the drive to the cottage.
In the nearby town of Weymouth you will find a wide sandy beach, many shops, a pretty harbour, lots of restaurants, coffee shops, tea rooms.
If you feel like a stroll, you can walk into town passing along the shore of the big lake, through the attractive memorial gardens and tennis courts and on past the Swannery.
If you fancy a drive the nearby coastal road which runs from Weymouth along to West Bay is a real treat, and offers lots of opportunities for stops in traditional Dorset villages along the way. A cosy stone cottage for two this is the ideal place to spend quality time together, walking and exploring the local area.
About the location
WEYMOUTH
Dorchester 7 miles; Bridport 17 miles.
The popular resort of Weymouth makes an outstanding year-round holiday destination, with a wide variety of attractions on offer, appealing to all tastes and ages. The glorious golden sandy beaches have excellent facilities for all kinds of watersports, whilst from the picturesque, bustling harbour you can take regular fishing trips. A short drive takes you to Portland Harbour, and the rugged "Isle" of Portland, linked to Weymouth by the dramatic Chesil Beach. Visit Dorchester, Thomas Hardy's "Casterbridge", only 7 miles away, or take a journey along the scenic coastal road and call in at Abbotsbury Swannery and Subtropical Gardens. Alternatively, just head down to West Bay - the views of the stunning Dorset Heritage Coastline are not to be missed!
View more holiday cottages in Weymouth
Region Information
Note: Logs provided all year round. There are 3 small steps down to a garden table and chairs. Guests need to provide their own cot linen.
This property offers the following short breaks:
Winter
Off-season
Last minute
Christmas