6 Guests

3 Bedrooms

2 Bathrooms

Pets No
Features
Garden / Patio
Cot available
Highchair available
Pub/shop < 1 mile
Washing machine
Dishwasher
Broadband / WiFi
Reviews & Ratings
35 Customer Reviews
"Hops House exceeded my expectations, it was a true home from home."

I stayed there for 4 weeks and felt immediately at home. The house has a good vibe, it's tastefully decorated and well equipped with lots of wardrobe space, location could not be better. Dedicated parking was very important for me and it worked exactly, as described. The welcome hamper full of Dorset delicacies was a lovely touch and the contents was spot on. I reported a couple of minor maintenance issues which we sorted out the very next day - very impressive. The only minor suggestions I have: furniture in the twin bedroom is sparse, I would have welcomed at least a small dressing table or a tall chest of drawers, adding a shower screen in the main bathroom as it cannot really be used as a shower at the moment, and perhaps a smart TV. A couple of tips for future occupants: the main gate code also works for pedestrian access gate to/from Hope Square. If you like sea swimming, there are friendly groups of swimmers from 7.30 am in the morning at Newton's Cove - I'm a convert.

"The property generally was very spacious and in a brilliant location."

The secure parking was a huge bonus. It was very dirty in places eg bathroom radiator and the shower door was hanging off. As soon as we arrived we discovered the heating didn't work so we're having daily phone calls to sort this which was done very efficiently. Perhaps checking things like this before people arrive might be a good idea as it was cold some nights. The only thing missing was an internet tv in the lounge. Despite these niggles we loved the property and the location and would love to return.

"Lovely place and very close to all that Weymouth has to offer."

Would definitely come back.

"Very nice place to stay close to the habour and beach even had a little welcome pack would deffo recommend hops house"

"Hello, we really enjoyed our stay the property was well maintained and very comfortable and clean ."

The location of the house is great and we enjoyed the outdoor space at the property too . The welcome hamper and a bottle of milk was a lovely touch and really appreciated thank you ! Our weather was not the best at times , but having the lovely house and it's comforts made all the difference, lots of lovely memories made as a family so thank you .

"When reading some of the older reviews I was slightly apprehensive about our booking but thankfully Hop's House was as described and photographed."

A bright, clean, airy house which was comfortable, well equipped and easy to live in for a week. Parking no problem. Lots of stairs and steps inside and out but the ability to take a short cut through the car park was a big help (especially with a baby and a pushchair). Great local walks on your doorstep and overall a great place to stay to enjoy Weymouth and surrounding areas. Abbotsbury subtropical gardens and Swannery make for a wonderful day out or two, if you choose to take your time. It's true there is a bit of road noise in the early morning and evening but nothing to worry about.

"We thoroughly enjoyed our stay and were blessed with lovely weather."

As in the photos the house was light and airy. The sofas and beds were all comfortable with crisp linen and although still comfortable one of the twin beds was lumpy. As others have noted ,the blinds did not effectively shut out light,they also needed careful operation. However,being woken early gave us longer to enjoy Weymouth. We were pleasantly surprised by the lovely walks in the Old Harbour and Nothe especially as they began only a minute's walk from the house. We would love to return.

"A lovely house."

Clean and comfortable with easy access to town and Nothe Fort. Great location. A bit of road noise in the evening and early morning. Otherwise great.

"We enjoyed our week's break at Hops House."

We found it very comfortable and well equiped. We did however have trouble getting the heating to come on during the evening when the weather turned chilly and to warm up the towel rails for our shower before we went to bed. Even though we followed the instructions it seemed hit or miss. The shower water was not that hot nor very powerful. Certainly nothing like our power shower at home. The front left gas ring needs some attention as it would only light with a very low flame on the highest setting but fortunately it was not a problem for us. Booking a place with 3 floors was not a good idea espcially as there was not a toilet on the ground floor.

"It was a beautiful home clean comfortable and so thoughtful to leave milk coffee teabags ect."

...the only one thing i would say is to put curtains in the bedrooms to keep the early morning sun out ....but everything else was absolutely perfect.

"Bit disappointed the visitors parking spot not available."

Bed firm for our liking but you can't please everyone. Excellent well equipped house .Thank you.

"Excellent, well appointed and almost perfect."

Would have liked a soap dish in the shower. The toilet roll holder in the shower room needs repair. It would have helped guests of our age to be informed that we could exit through the back door and go through Kellaway Court. The same gate code applies. It`s a long hilly walk for the elderly otherwise. Perhaps three floors could be a problem for the infirm. All said we thoroughly enjoyed our stay.

"We had a lovely week Ideal location."

The only criticism we had was for a house that size we needed another parking place.

"Hops House is well equipped and maintained."

It is ideally situated away from the hustle and bustle of the town but within a few minutes walking distance of the beautiful beach, shops and Nothe gardens which has stunning views across the sea. It also has gated parking, always a big plus.

"The mattresses in all the rooms are rock hard and not very comfortable."

The kitchen is very tired looking with the laminate peeling of the unit doors. The TVs are very old and the one in the sitting room pixelates in parts. Most people now have smart tvs and want to access to Netflix or Amazon Prime on their own accounts. We are a family of 5 with 3 teenagers. One shower isn't adequate and nobody wants to use an over the bath shower. The house was spotlessly clean but it just didn't feel particularly modern or luxurious. Due to covid we had to rebook the house twice. First booking was at a reduced price which was about £750 or so which is probably about right. The full cost is simply unjustifiable.

"Great accommodation comfortable and clean and everything there we needed would love to come back again ."

Thank you .

"Disappointed that the house was not fully cleaned on arrival."

Dream Cottages offered to send someone in but it was 5.45pm on a Saturday so did it ourselves. The house is now dated and needs to be updated eg the kitchen units and the decor and sofas which are damaged. The windows need a clean and the gate needs painting. On the positive side, a good location within easy reach of the harbour and the shops and from the Front Door to Newton's Cove and to the Nothe Fort. Parking is tight, so don't bring a big car and reverse into the space. The 5pm check in on a Saturday does not allow a lot of time to resolve any problems before Dream Cottages close at 6pm and don't reopen until 10am on a Sunday.

"The standard of cleanliness was not to good, the large rug in dining area was ..."

The standard of cleanliness was not to good, the large rug in dining area was very dirty a lot of stains blinds in a few rooms broken pillows on bed very flat poor quality,windows dirty and glass in doors leading outside all seals had gone so was very cloudy the outside needs repainting and full off rust worst 1 in the row, the leather furniture is ripped and lots of marks all over up stairs and down stairs, if the owners of this property spent some money on it it would be lovely place to stay, table and chairs dirty with cigarette ends under table, can honestly say was very disappointed all other accommodation we have had off you in the past have been fine

"The general standard of the accommodation in terms of cleanliness was of a low standard and whilst I have raised a list of issues with Sykes there has been no resolution as yet."

"Had great time at Hops House as we stayed there some years ago and location is good and in quiet area."

Had a couple of issues which were sorted the same day. A few minor points were, only had 2 slice toaster could do with a 4 slicer, Tap in kitchen sink needs replacing as it is very stiff and the windows needed cleaning. Apart from that had lovely time at Hops House and would recommend a visit.

"No bowl for the kitchen sink."

A lack of black bags, smelly drying up towels, lack of toilet rolls and kitchen roll. Overall the visit was ok, very good location, took all the above items (apart from bowl), as we have experienced a lack of kitchen bits and bobs before. Appreciate there will be no food and no coffee or tea, due to COVID. Great location for the harbour and beach.

"Its just a lovely area."

"Great location, parking easy and enjoyed the sunny patio in the afternoon."

Good outdoor table and chairs but needed to be cleaned by us before use. Nice bed linen and towels. Well equipped kitchen. Property generally met our expectations. However a disappointing level of cleanliness considering we would have been one of the first to stay since lockdown ended, particularly dust which looked like it had been there a long time. Would benefit from some more mugs, a small amount of cleaning materials for bathroom, a tidy up of the garden and perhaps a small welcome parcel. Good customer service from Dream Cottages in fixing flashing light in bathroom.

"The lack of recycling is very disappointing."

We were advised to put all our waste in the commercial waste bin on site rather than the normal bins. The commercial waste bin was already full whereas several of the normal bins were completely empty so we could have recycled as we would have at home. It seems there is plenty of capacity for all the properties in the development. This development needs to get on board with recycling. Because of this we could not recommend it to anyone. We put our glass bottles in the glass bins anyway as these also were completely empty.

"Description accurate - found the house clean and comfortable, and in a great location to explore."

Very quiet despite its central location. The only thing lacking is recycling facilities - these should be standard.

"We provided a list of niggles at the end of the week; things that should be checked regularly but not things a housekeeper might spot if they only come in daylight."

E.g. flickering lightbulb in bathroom once on for a while, window blind not able to be lowered, extractor fan in bathroom on last legs. Nothing that spoilt our holiday in anyway but fixing these bits and pieces would make this a gold star property. Location excellent, lots of room to dry stuff out (fab english weather

"The heating and hot water instructions need to be clearer."

Dishwasher is needing put through a cleaning cycle Overall very impressed with the accommodation

"A lovely clean comfortable cottage just a short stroll to the town centre"

"Very disappointed in the cleanliness of the property."

.. especially given supposed covid "deep clean" and delay to entering the property. Complaints process a joke, send someone out to inspect and allocate a complaints owner but absolutely no contact and long contact centre wait times. NOT GOOD ENOUGH Dreams Cottages.

"Hops House is positively huge and more than we expected in many ways; very comfortable if a tad quirky!"

We made some very minor improvements - the mantle clock in the upstairs sitting room now has a functional sweep hand; the rinse aid compartment in the dishwasher is full (instead of completely empty); the cutlery is both clean and properly organised (having picked up a teaspoon with the 'bowl' full of grease which I only discovered when inadvertently putting my thumb in it! the whole lot went through the dishwasher). The upstairs bathroom xpelair makes a shocking noise when it starts up and then runs for half an hour or more. The radio/alarm in the 'master' bedroom didn't work. All issues reported verbally to the Dreams Holidays team who were uniformly delightful, very friendly and helpful. Biggest problem was the security gate giving access/egress to the courtyard. We reported three times that the automatic gates were not fully opening or closing, a particular worry on the Friday when we had to be gone by 10am on Saturday and my car would not fit through the partially opened gate (well, not without losing the wing mirrors at the very least!) at the top of a steep ramp, difficult to approach anyway in a heavily laden car. Sleepless night, working out exit strategies. In the event, somebody had sorted out the gates very early that morning because they were, thankfully, fully operational. A super holiday, very comfortable house, good secure parking and a two minute stroll from the harbour. Weymouth is wonderful, even if it rains 5 days out of 7 (but not all day!) - we walked miles exploring and paddling! So good, we've already booked to go back (to a smaller property in the same courtyard). Cannot wait!!!! Thank you to Dreams Holidays too for allowing us to change the dates for our second holiday without any fuss (bar a small admin charge).

"No, I came into the office to report a broken window hinge and damaged cooking pans, both were dealt with promptly thank you."

"Perfect location,but disturbance from noise in the front bedrooms with the laboratory across the road with deliveries etc."

Had to keep the windows closed so not great as it was hot weather.weymouth agood holiday location

"Cottage as reported in survey, very impressed with Weymouth as a location, and the level of service on offer."

"Our third stay at Hops House ."

Property is very comfortable , has good amenities , situated close to the old harbour with its good choice of places to eat , Nothe Gardens and is 15/20 minute walk to the town and beach . Only used the car once during the week. Stayed September 2016

"Excellent property."

Stayed June 2016

There are no reviews featuring this term Show all reviews
Show more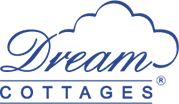 This property is part of the Dream Cottages collection.
Over 350 carefully selected and perfectly located properties, helping you create your perfect holiday.
Summary
Over three floors
Three bedrooms: 1 x double, 1 x second floor twin single, second floor king-size double
Shower room with shower, basin and WC
Second floor bathroom with bath, hand-held shower, basin and WC
Open plan living area with kitchen, dining area with TV and sitting area
First floor sitting room with gas fire.
Gas central heating, gas fire, electric oven, gas hob, microwave, fridge, freezer, washer/dryer, dishwasher, TV, DVD, CD, WiFi
Fuel and power inc. in rent
Bed linen and towels inc. in rent
Cot available
Off road parking for one car in electronically gated secure residents parking area
Patio with furniture, first floor feature balcony
Sorry, no pets and no smoking
Pub and shop 5 min
Beach 1 mile.
The property
Situated right in the heart of Weymouth, Dorset, Hops House is a contemporary town house decorated in a modern style Resting on a tranquil residential road to ensure you of a good night's sleep, it is still near enough to the very popular area of Brewers Quay and the Old Harbour.
near to local shops for your immediate needs and only a short stroll from numerous restaurants, cafes and pubs if you fancy eating out.
Parking for your car is in an electronically gated secure residents parking area.
You can access Hops House from either the rear of the property via the car park at the lower floor level or from the street at 1st floor level. Enjoy some relaxing time on the first-floor balcony or take the benefit of the patio with furniture on the ground level. Hops House is spread over three floors.
On the ground floor you have the open plan living area with kitchen, dining area and sitting area where you can spend time together with family or friends and have a wonderful meal or simply relax. The sitting room with a feature fire place is on the first floor where you can enjoy some quiet time or unwind while enjoying a film with family and friends.
There is one double bedroom on the first floor.
On the second floor you will find the king-size double bedroom and the twin single room.
All rooms are very well presented and will give you a good night's sleep. There is a shower room on the first floor and a bathroom on the second floor level for your comfort. Nothe Gardens are just a few minutes' walk away from the property and offer stunning coastal views across to the Isle of Portland and Lulworth.
The Nothe is an ideal venue for a BBQ or a summer's day picnic with all family to enjoy.
Take a tour in and around the Fort and get to know a bit more about Weymouth's history.
A short walk along the harbour and across the Town Bridge will take you to Weymouth's town centre and the award winning golden sandy beach and the sweeping bay where children can play in shallow waters, hire a paddleboat or visit Mr Punch for a show.
Lulworth Cove, Durdle Door are just a short drive through some of Dorset's most inspiring countryside and the World Heritage Jurassic coastline is right on your doorstep, just a few miles away as well are the sandy cliffs of West bay in the opposite side. Hops House is excellently furnished and is the perfect holiday home for a big family or group of friends holidaying with easy access to Weymouth's colourful harbour, sandy beach and coastal walks.
About the location
BREWERS QUAY HARBOUR
Dorchester 8.7 miles; West Lulworth 15.8 miles
Brewers Quay is the old Victorian brewery situated at the heart of the harbour, in Weymouth, Dorset. Much of the grade II listed complex and surrounding brewery buildings date from the late 1800 early 1900's and many have stones inlaid commemorating their construction year. This area is now a popular destination with many restaurants, café and bars, creating a vibrant culture, where you can relax with a drink and watch the world go by. Tucked away down the harbourside streets, you will find original Tudor harbour buildings, estimated to have been built in 1600 and well worth a visit, with a very interesting history to share. You will also find the Weymouth Museum, with some incredible exhibitions, and the harbour is also home to the lifting bridge, where you can watch the luxury yachts head out to sea, and then walk over the bridge to the town's winding streets of boutique shops and the seafront esplanade and beach. There is more to this seaside town than meets the eye; Brewers Quay is a much-loved holiday destination in Weymouth!
Note: max 6 people.
Note: Hops House is accessed via steps at both the front and rear entraces
Note: guests need to provide their own cot linen.
This property offers the following short breaks:
Winter
Off-season
Last minute
Christmas