Sleeps 10

Bedrooms 5

Bathrooms 4

Pets Yes
Features
Ground floor accommodation
Ground floor bedroom
Garden / Patio
Pub/shop < 1 mile
Washing machine
Dishwasher
Broadband / WiFi
Reviews & Ratings
20 Customer Reviews
"The whole property needs some attention and deep cleaning, the downstairs floors are old and worn."

The oven door is really dirty, The top landing bed was uncomfortable with bumpy mattress, the downstairs bathroom shower cubicle needs attention also awful smell of drain in there, storage cupboards full of stuff,therefore unusable, the garden was a bonus but tree could do with a cutback and garden seats cleaned and table was shabby . On the whole a lovely big property how ever we paid over £4000 for a week and would have expected adequate wardrobe space and a higher level of cleanliness. Would we stay again ? No not at that price .

"As great a position as the house is in, that wasn't enough to make the property one to recommend."

It looked and felt dirty - floors & skirting boards, blinds, showers, kitchen utensils, under sofa……all dirty, looked like it had a quick surface clean. Odorous smells of damp, filthy windows that look like they haven't been cleaned in months. Garden - get the tree cut back so seats not covered in branches, leaves, bird poo - needed big clean every day we were there, also no parasol?? Many cupboard doors didn't fit properly, and hard ti close, esp fridge freezer. Broken window pane in lounge. Not enough toilet rolls left, no kitchen roll, not enough dishwasher tablets, no salt and pepper, the basics that we expect to find in a self catering property, especially at this price. Only one set of house keys - key safe not easy for elderly parents who can't see the digits and use small buttons easily, as well as remembering code. A number of lights didn't work. The smell of damp still strong. Coasters and placemats in dining room filthy. One double mattress the springs have gone, massive dip, causing bad back each morning. Walls dirty, marked, paint peeling off in at least one of main bedrooms, really needs urgent redecoration, a handyman and a thorough deep clean. Summary - great location, let down by lack of cleanliness and attention to detail. Very evident that this is a popular house that gets booked regularly due to location and brochure photos, and it never gets the time to be fixed and cleaned properly. Had we not had the 30% discount due to a bedroom and bathroom not being able to be used because of damp, we would have been very unhappy at paying full price for this property - the brochure photos mask the reality.

"We had a lovely few days at the Boat House."

The position was ideal with amazing views over the harbour. The house was looking tired inside… in need of decoration. The kitchen equipment was average…need decent knives. The roster was too small for 9 people. The garden seating area needed cleaning. However we would stay again as perfect for a family gathering.

"The house was big enough and had a nice atmosphere."

There are some issues with damp in some bathrooms with an actual mushroom growing in the downstairs bathroom. The basins in the bathrooms were not clean ? The toilet seat in the first floor bathroom slid off the bowl, frankly I expected more of a standard ? on the state of the property. However the property is ideal for an exploring family and we did have a great fun time.

"The property is in a great location, views are spectacular however it needs a really good clean and a paint job as very tired looking."

We had read reviews saying down stairs bedroom was smelling of damp and water damage. We asked before we went and was told it would all be fixed by the time of our holiday. Some efforts had been made but you could still see water damage and it really smelt of damp. Down stairs bedroom was horrible with unpainted ply board as mock panelling , smelt horrible in there. Bath took 20 mins to drain and it was not a huge volume of water I used. Bath is enormous ! I think I deserve some compensation/ refund as was promised by the owner that things would be fixed and they were not. Could be wonderful if fixed up, painted and CLEANED.

"Beautiful house in a wonderful location."

It was ideal for touring the area or for just enjoying Weymouth. The layout was excellent for our family needs (7 adults and a toddler). There were plenty of shops and pubs/restaurants in the area. We obtained parking permits for the extra cars and the car park was a short walk away. Ok there was a bit of damp and peeling paint, but it wasn't an issue. We would definitely stay in the Boat House again. We did find the microwave a bit difficult to access, could it be put on a worktop instead? A great holiday in a lovely place, thank you.

"Location of property is perfect for walking to nearby attractions"

"A fantastic location and a great house."

As others have reported, there are issues with damp, but these have been held at bay until more remedial work can be undertaken. We loved our stay here.

"Unfortunately we were really disappointed with the property and the experience offered."

It's a beautiful house, in a great location but that's where the praise stops - as there has been no care or attention put into the house in recent years. Large sections of the house are affected by damp - of course we understand that with houses by the seaside this may occur, but it seems the owners have given up on the issue. The ground floor is plagued by a really strong damp smell, while all the bedrooms upstairs have quite visible staining and peeling on the walls. In one room they've painted over a damp section in what I can assume is stain block but then not finished/ decorated over. It's just made the bedrooms look quite shabby when I imagine they were very thoughtfully decorated at some point. For a premium listing we were also very unimpressed with the very cheap motel-style synthetic bedding and linen. There were also no amenities that you would usually expect - shower gel, olive oil, salt and pepper etc. All the instructions need to be updated - the symbols have all rubbed off the oven so we had to guess at the settings! Plus the thermostat instructions are out of date - we spent a huge amount of time hunting round for the thermostat on a cold day. Finally for the huge price we paid (and in fact it was meant to cost more but we received a last minute deal) we would have expected more of a welcome - a bunch of flowers, a bottle of wine? Just small and inexpensive gesture of thanks for booking….There were vases everywhere and no flowers, it was so strange. Overall a beautiful house but more care and attention need to be applied.

"Property described as refurbished, but during our stay the downstairs bathroom had serious water ingress problems during periods of rain and the black mould on the bathroom walls was evidence that this had been an ongoing issue for some time."

As the water was also finding its way in through the ceiling lights, this was an electrical hazard too. The shower unit in the downstairs bathroom was also partly seized so that it was difficult to get any hot water from it. A promised visit from a plumber to correct this, failed to happen during our stay. Shower room/toilet facilities for other bedrooms are very small. Sykes and the owner acknowledged our issues and compensated us accordingly, but we would, of course have preferred to have had what we paid for without this hassle.

"The instructions from Sykes were excellent and we found The Boat House easily."

It's a short walk from the allocated car parking space but you can reverse your car to offload outside the property. The location is fantastic just feet from the harbour wall, with excellent views up and down the harbour and a short stroll into town, with many pubs and cafes just minutes away and the main shopping area just a little further. The Boat House is very spacious and easily accommodated our party of 8. It is well equipped, with a decent sized kitchen on the ground floor and a lovely lounge on the first floor which overlooks the harbour, and is a great spot for watching the boats. The Boat House is very good for multiple families with bedrooms on the ground, first and second floor. All of the bedrooms are a good size, with bathrooms next door or on suite. Two of the bedrooms have televisions and there is a large smart TV in the lounge, so you can access Netflix etc. WiFi speed is very good. Overall the property is nicely decorated and very comfortable. We didn't use the garden, but it's a lovely little enclosed space. Sykes advertise the property as refurbished throughout and I'm sure that was the case on first listing. Unfortunately, damp has taken hold of the rear of the property downstairs and the walls are badly stained in areas, with paint flaking off, I left a blue bag in the hallway which was covered in white paint dust by the time we packed to leave. The mold/mildew/moisture has led to The Boat House having a horrible musty smell downstairs, especially in the bedroom, to the extent my Wife couldn't sleep in that room (not great for Asthma). That's the reason I've marked down my ratings on accuracy of rating and cleanliness. It's a beautiful house, in a lovely spot and highly recommend Weymouth for a weekend. We'd definitely use again, if the damp problem can be addressed.

"Great house in a fabulous location"

"Location of this property is excellent, close to everything but on the quieter side of the harbour."

Peaceful but plenty going on. Convenient parking spot and free overnight parking for extra car close by at the Nothe. We have been coming to Weymouth for years and this was the first time we have stayed in the centre, we were slightly worried it might be too busy for us but it was idyllic and exceeded our expectations. Lovely being able to sit out front and watch the goings on in the harbour and we loved the crabbing.

"Loved the position of this house."

Right on the harbour. Well equipped. Downstairs bedroom and bathroom perfect for those with mobility issues. Would definitely book this house again

"This house is ideally placed to enjoy the harbour, the pier a d the parkland and shops."

Has a really lovely atmosphere. The house is to a high spec with lovely comfortable beds, white linen , plenty of lovely white towels. The house is clean and I loved the bath. Each room has access to a toilet and shower and would give great privacy to family members or different groups. The house has everything you need and more. My only comment is that all the rings on the cooker do not work and no instructions to how it works. Super cooker but needs some repair. This is only my thought but could there be a curtain in the lounge as the view is amazing and should not be blocked out but if you are there and weather not so great it would be cosy and helps with watching the TV and a gas fire in the lounge for winter lettting. Garden great and well positioned and great to have parking. Asda very near and a great Londis shop very near along with a great fish and chip shop. Loved it and would go again.

"The property is fantastic."

It has been kitted out to a very high spec and is extremely comfortable. The only issues were the central heating was temperamental and I had to contact the owner more than once to rectify it remotely. The property was quite cold at times but thankfully it was quite a mild weekend. There was nowhere to empty the bins either meaning after 5 days they were overflowing.

"The cottage was in a perfect position, well maintained and had every comfort anyone would need or expect, we know Weymouth quite well and for the cottage to come with allocated secure parking is a godsend, taking everything into consideration we had a perfect holiday in perfect accommodation."

"The Boat House was perfect for a family holiday right on the harbour with spectacular views from the lounge window overlooking the boats."

It was spacious and very well equipped to meet all the families needs. We were so pleased to find many essentials already at the house on arrival. WiFi was excellent, beds were high quality & extremely comfortable. The ground floor bedroom is great for anyone with mobility difficulties as it also had a TV. There was also a ground floor bathroom so my elderly family member had there own space but could spend time with us in the kitchen and also eat with us in the dinning room. Bars and restaurants were on the doorstep and the town centre a few minutes walk away. Some lovely walks just around the corner and lots of places that are pet friendly on the harbourside too. Would highly recommend this house.

"Stunning cottage in the heart of the marina."

Beautiful relaxing views, it was simply the perfect getaway for our young family. I would highly recommend and would want to stay again in the future. Easy check in and out. There is a hand manual to read when you get there which is full of information about the local area. Lots of shops, cafes and restaurants within a 5 minute walk around the harbour. Beach about a 10 minute walk further around the harbour. Very quiet at night too! There is also some crabbing and beach toys at the property which came in handy. You can enjoy some crabbing directly outside the property which was wonderful in the early evening with the beautiful views. Thank you for a wonderful stay. We will be rebooking!

"This is not a complaint as we were very happy, but it was not clearly pointed out where the one car could be parked free of charge, it did say in the book at the house that it was at the rear in the private car park, if it had been on the Sykes website we would have gone straight into the parking place making unloading easier."

Once we discovered this the parking was brilliant, we then found out that we could park the additional car there but I had already pre purchased a weekly parking ticket from Dorset council. Other than this the house was wonderful and exactly as Sykes website described. Best holiday home we have ever rented. Thankyou
Show more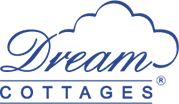 This property is part of the Dream Cottages collection.
Over 350 carefully selected and perfectly located properties, helping you create your perfect holiday.
Summary
Over three floors
Five bedrooms: 1 x second-floor king size with TV and en-suite shower, basin and WC, 1 x second-floor double with en-suite shower, basin and WC, 1 x twin bedroom, 1 x double, 1 x ground-floor double bedroom
Shower room with walk-in shower, basin and WC
Ground-floor bathroom with shower over bath, basin and WC
Kitchen/diner
First-floor sitting room
Central heating
Gas Range cooker, fridge/freezer, dishwasher, washing machine, TV, WiFi
Fuel and power inc. in rent
Bed linen and towels inc. in rent
Parking for one car
Cot available
Secure rear garden courtyard
One small dog welcome, charge of £21 per pet per week
No smoking
Pub and shop within 0.1 miles
The property
Refurbished throughout, this delightful Grade II listed harbour side house is a real gem!
Sitting right on the harbour side in Weymouth's historic harbour, it offers contemporary accommodation for all the family and incredible harbour views.
On the ground floor you will find a fully-equipped kitchen with a great breakfast bar, perfect for keeping the designated chef of the group company as they whip up a delicious meal.
The dining room enjoys harbour side views and is an ideal place for everyone to come together and plan your holiday activities.
Six steps lead you up to the enclosed rear garden which has a large patio and a raised seating area, the perfect spot for enjoying a relaxing drink in the evening sun.
Also on the ground floor is a cosy double bedroom tucked quietly away at the back of the house and a large bright family bathroom with feature slipper style bath and separate shower.
On the first floor the large living room enjoys elevated sea and harbour views, perfect for watching the ships go by.
The spacious twin bedroom, ideal for younger guests, and at the rear of the house is another double bedroom this time with a lovely Juliette balcony with views over the garden.
On the second floor you will find the large master bedroom with breath-taking harbour views and beyond, equipped with a large flat screen TV and shower room en-suite you won't want to leave!
The final bedroom is another double with en-suite shower room and again benefits from being situated at the back of the house.
With its harbour side location, you can park up the car and enjoy all the Weymouth has to offer on foot.
All the amenities you might desire are within easy walking distance and the beach is a little row boat ferry ride away, this departs 0.2 miles from the front door making a trip to the beach easy!
This charming home is perfect for all the family to come and enjoy a seaside holiday.
Fayre In The Square end May 2023 (TBC)
Wessex Folk Festival start Jun 2023 (TBC)
Festivals will cause some inconvenience due to some road closures and parking restrictions. Should you require any further assistance or clarification on this please do not hesitate to contact us.

Note: This property has a Good Housekeeping bond of £250.
About the location
WEYMOUTH
Dorchester 7 miles; Bridport 17 miles.
The popular resort of Weymouth makes an outstanding year-round holiday destination, with a wide variety of attractions on offer, appealing to all tastes and ages. The glorious golden sandy beaches have excellent facilities for all kinds of watersports, whilst from the picturesque, bustling harbour you can take regular fishing trips. A short drive takes you to Portland Harbour, and the rugged "Isle" of Portland, linked to Weymouth by the dramatic Chesil Beach. Visit Dorchester, Thomas Hardy's "Casterbridge", only 7 miles away, or take a journey along the scenic coastal road and call in at Abbotsbury Swannery and Subtropical Gardens. Alternatively, just head down to West Bay - the views of the stunning Dorset Heritage Coastline are not to be missed!
View more holiday cottages in Weymouth
Region Information
Please note: This property has a Good house keeping bond of £250
This property offers the following short breaks:
Winter
Off-season
Last minute
Christmas