MWA HA HA HA HA! Happy Halloween from Sykes Cottages! We hope your day's been as zombie-filled, cobweb laden and jack o' lantern lit as ours. Over the past week, the staff at Sykes HQ have carved their way through a veritable pile of pumpkins as part of Chester's Zoo latest Act for Wildlife campaign, Go Orange for Orangutans.
Go Orange for Orangutans is a project raising money for the heavily endangered Sumatran and Bornean Orangutans, whose numbers are decreasing at an alarming rate. The drop in orangutan numbers is a result of habitat loss, with over 80% of the animal's rainforest home destroyed.
It's thought there are no more than 7,300 orangutans remaining in the wild, and they could become extinct within our lifetime. Along with its partners, Chester Zoo aims to raise awareness and funds for these majestic creatures before it's too late. Here at Sykes, we were more than happy to do our bit for this worthy cause, and thought the theme 'Go Orange' could tie quite nicely into this year's Halloween celebrations.
Whether its clothing, face paint or pumpkins, the 'Go Orange' campaign asked businesses and organisations to pick one day in October to get their orange-on and raise some cash for orangutans. And what better way to do so than with a pumpkin carving championship! Over fifty staff members signed-up to take part in the event, each donating £2 to enter their sculpted squash in the competition. Here's a handful of some of the petrifying pumpkins we came up with.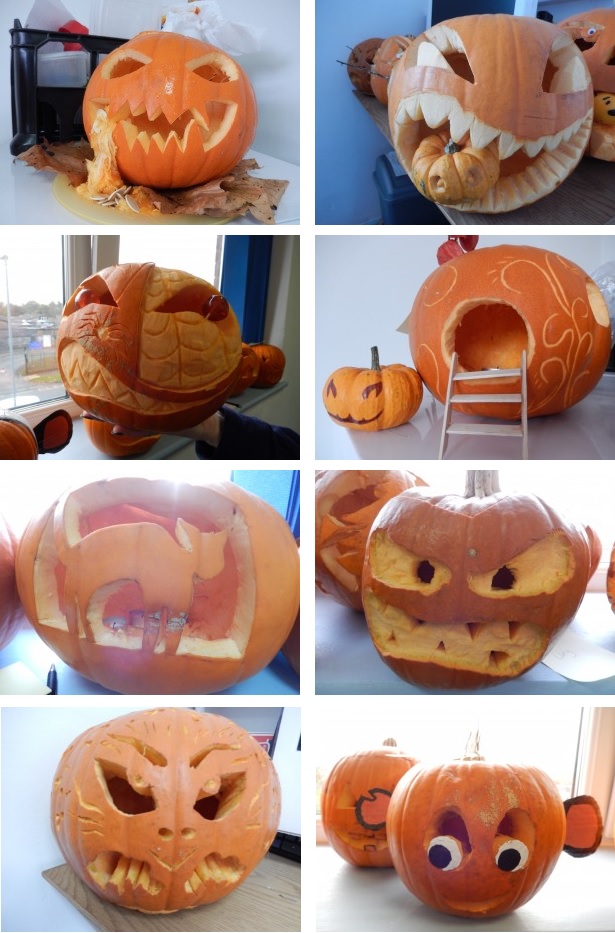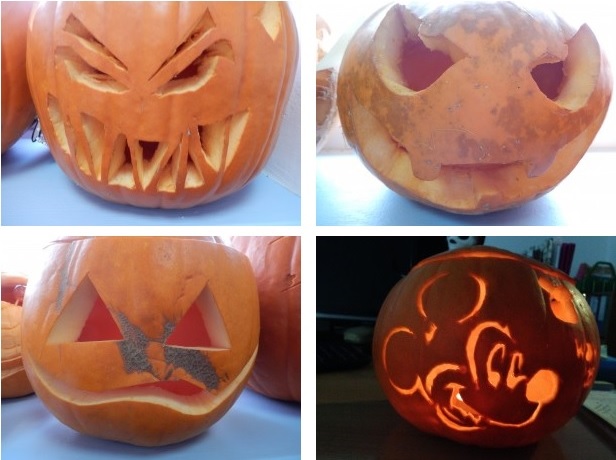 Alas, like all contests, there could only be one winner and after much deliberation from our independent adjudicator, this wondrous pumpkin – carved by Claire Davies – was declared winner: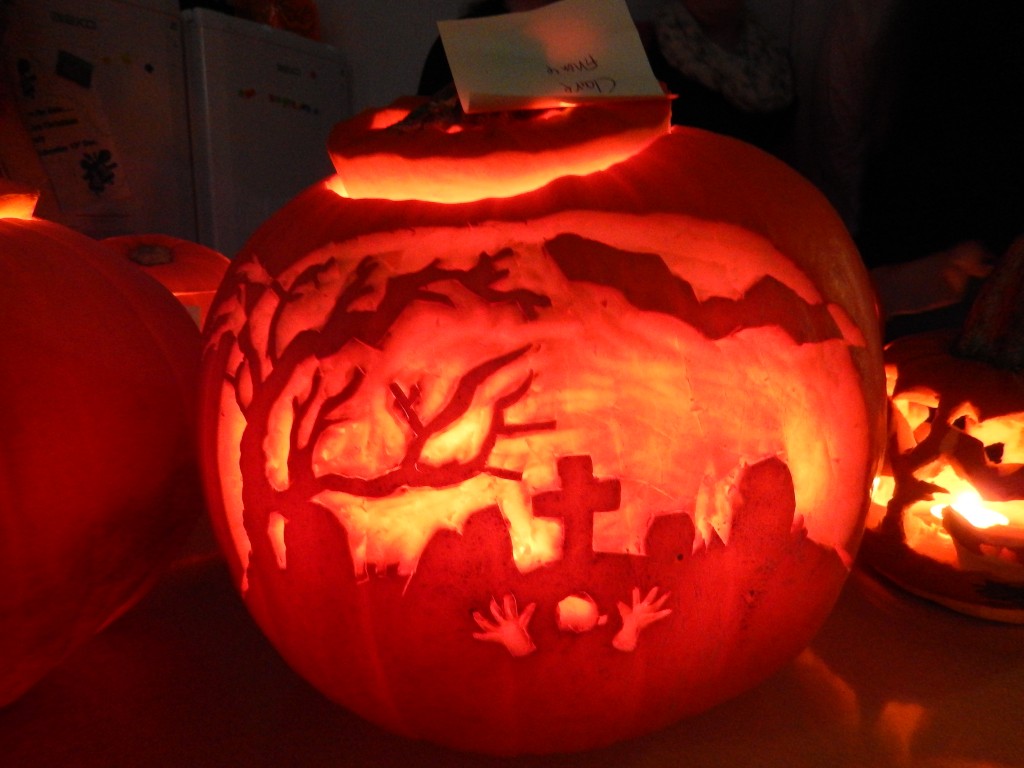 We're yet to tot-up the money raised for the zoo's campaign, but we'll be sure to let you know just how much was raised by our orange-antics on Facebook & Twitter.
Jonathan is a lover of books, music and good food. Originally from Yorkshire, there's nothing he likes more than a cycle in the country. One of his favourite spots in the UK is Tenby, where he spent many a happy holiday as a child.