Eyemouth Cottage Holidays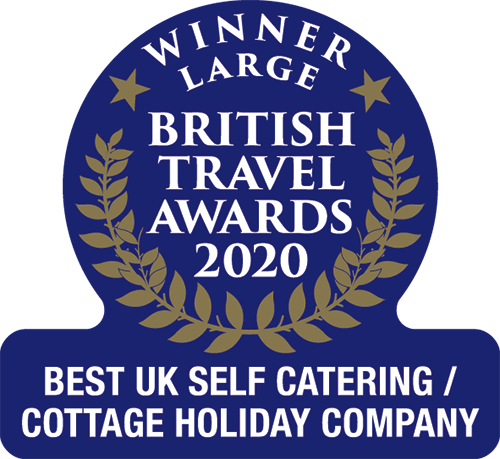 British Travel Award Winners 2020!
We are delighted to announce that we have been awarded 'Best UK Holiday Cottage/Self Catering Booking Company' at the British Travel Awards for an amazing 8th consecutive year.
Eyemouth Cottage Holidays
REFINE SEARCH
Your search returned 50 cottages.
If you are looking for a holiday in the historic Scottish Borders, take a look at our range of holiday cottages in Eyemouth and find your perfect place. Eyemouth is a small town situated on Scotland's North Coast, just 8 miles from the northernmost town in England, Berwick-upon-Tweed. It is a mix of charming seaside resort, working fishing harbour and boatyard, sat on the mouth of the Eye Water river. It offers a selection of shops, cafes, restaurants and pubs, as well as the traditional features of a seaside resort such as a pier, beach and harbour.
Explore the best of Scotland with a holiday in Eyemouth

A holiday in Eyemouth is also worthwhile for those interested in history. The town was once known for being a notorious smuggling port due to its proximity to the continent. This fascinating history can be explored at the beautiful and notorious Gunsgreen House, an 18th century property that was built by a local smuggler and whose design features plenty of secret hiding places for his smuggled goods. There is also a museum and maritime centre open to the public.
A holiday cottage in Eyemouth makes a good base for exploring the Scottish Borders and Northumberland. Scotland's capital Edinburgh is also just over an hour's drive away and reachable by train, making it ideal for a day trip.