A holiday to Norfolk wouldn't be complete without a trip to the beach. Norfolk has an array of magnificent beaches, from the beautiful sands of Holkham Beach to some of the UK's best entertainment spots at Great Yarmouth Beach.  We've brought together some of the finest beaches in Norfolk and what they're best for.
---
Most beautiful: Holkham Beach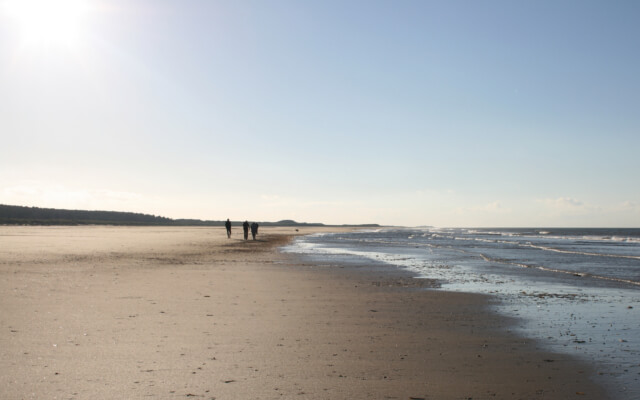 Holkham beach is regarded as one of the most unspoilt, beautiful beaches in the UK. The golden sands stretch on for miles, making it the perfect beach to escape any crowds. At very high tides, a semicircular basin rapidly fills to form a delightful, shallow lagoon. The Shakespeare fans amongst us may remember this beach for its appearance in the notable '90s film, 'Shakespeare in Love', when actress Gwyneth Paltrow walked across the sands in the closing scenes.
Parking: Opening times vary and there's usually a charge
Dog-friendly: Yes, without restriction
---
Most traditional: Hunstanton Beach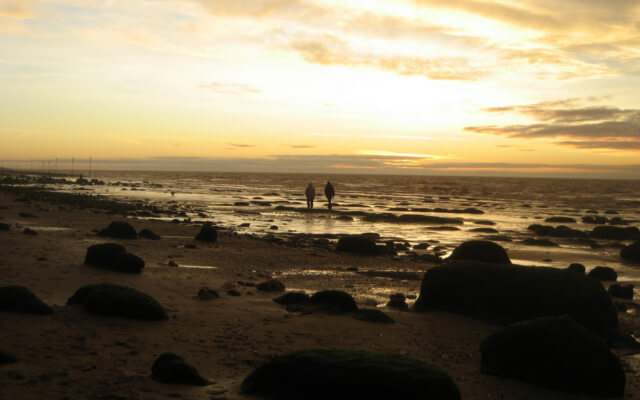 The Victorian, purpose built seaside resort of Hunstanton is a fantastic beach to head to if you're after a good old fashioned coastal resort. With the beach facing west, it is extremely well sheltered from the sea breeze, making it a great beach to head to on a slightly more breezy day. There are plenty of rock pools to enjoy and younger explorers may even find a fossil or two. The promenade offers a variety of traditional seaside entertainment and there are several chalets available to rent on the beach.
Parking: There's a variety of car parks in Hunstanton, most of which charge
Dog-friendly: Restrictions during the holiday season
---
Best for walking: Brancaster Beach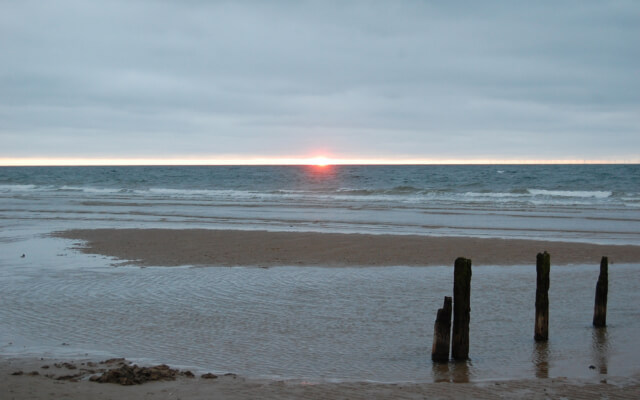 With miles upon miles of beautiful, golden sand, this beach is an excellent place to head to, if you're a fan of a beach stroll – whether it be with your furry friend or loved ones. When the tide is fully out, the remains of SS Vina can be spotted. SS Vina was used for target practice by the RAF until it was accidentally sunk in 1944. It's not advised to attempt to reach the wreckage due to the site becoming cut off with the rising tides. It's advisable to check the tide times before arrival as the access road can become flooded.
Parking: There's a car park a short distance away which usually has a charge
Dog-friendly: Small restriction in summer months
---
Family-friendly: Cromer Beach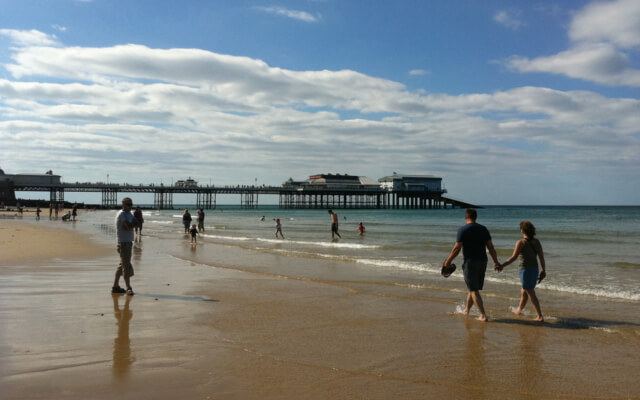 Cromer Beach is a great destination for families, with a vast stretch of sandy shores, a Victorian pier and a small fun fair for the children. With Cromer's crabs being internationally recognised as some of the tastiest crabs in the world, it will come as no surprise that crab fishing is extremely popular with tourists. Crabbing is extremely popular with children and, of course, they can be released after they've been caught.
Over 700 years ago, the area was home to the village of Shipden until the advancing sea washed the village away in the 14th century. Remains of the church still remain under the sea and, on particularly stormy days, people claim to hear the old church's bell still ringing beneath the waves.
Parking: There's a variety of car parks in Hunstanton, most of which charge
Dog-friendly: Some restrictions apply
---
Best for entertainment: Great Yarmouth Beach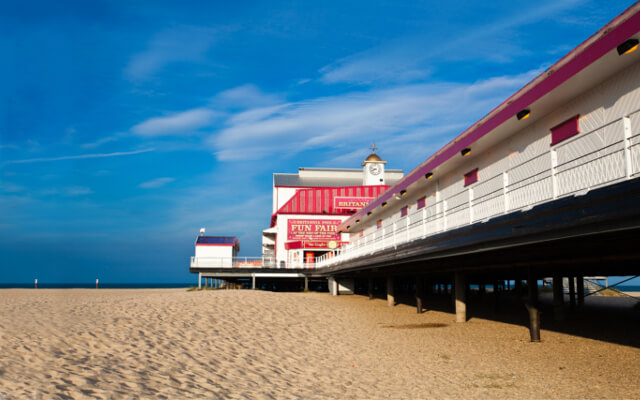 Great Yarmouth Beach runs parallel with the Golden Mile, Norfolk's famous mile-long stretch of coastal entertainments that attracts thousands of visitors each year. This is the perfect coastal destination for those who want to take in the sea breeze whilst witnessing some of the area's best coastal entertainment, from crazy golf and donkey rides to watching a live show.
Parking: A variety of parking is available in the area
Dog-friendly: Dogs are not permitted in summer months
---
Best for seals: Horsey Beach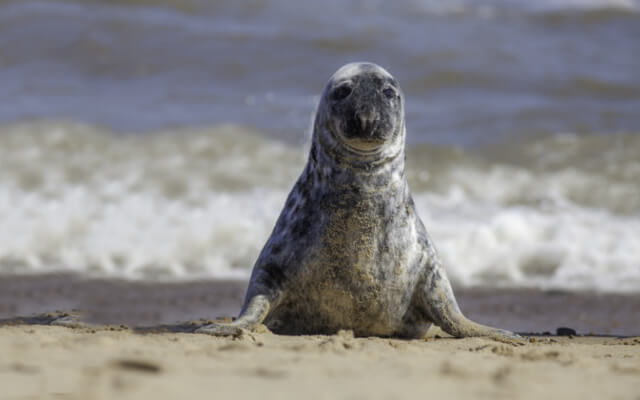 Horsey beach is an excellent beach to escape the crowds and that's possible why seals happily nest here in the winter period. The seals can be best spotted between November and February. It is a fascinating spectacle to see and it is regarded as the best place in Norfolk to see seals. To find out more about seal watching at Horsey, check out our post on the Top Spots for Getting Back to Nature in Norfolk.
If you're visiting the area in other seasons, Horsey Beach is still worth a visit. With magnificent golden shores, Horsey Beach is a great place to go for both families, couples, and dog walkers. Head over to the nearby, iconic Norfolk Broads landmark, Horsey Windpump, where you will be rewarded with magnificent panoramic views of the surrounding countryside and coast.
Parking: Car parking available, there's usually a charge
Dog-friendly: The beach is dog-friendly, but must be avoided when seals are present
---
Inspired to visit the Norfolk coast? Choose from our fantastic selection of coastal cottages in Norfolk
---
Photo Credits: Krsjn, Phil Wiffen, TheKettleWitch and Paul Russell