Log Cabins & Lodges in Cornwall
Your search returned 11 cottages.
Just show me Log Cabins & Lodges in Cornwall
When planning a holiday in Cornwall, most would opt for a traditional Cornish holiday cottage or a contemporary coastal apartment. But what if we told you that a log cabin is just as good an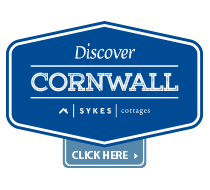 option for your trip to the South West? Not only are log cabins incredibly charming, they're also wonderfully comfortable. They keep you cool in summer, warm in winter, and offer space, comfort and peace for any party size. So before you rent a cosy cottage or seafront pad, take a moment to browse our range of log cabins to rent in Cornwall. We've a great range to choose from at affordable prices, so take a look now or keep reading for yet more reasons why renting a log cabin in Cornwall may be the way forward.
Rent a lodge or log cabin in Cornwall

Think cabin, think countryside, think Cornwall. You'll find our Cornish holiday lodges tucked deep in some of Cornwall's most evocative, rugged landscapes, making them ideal for adventurers, sightseers and explorers alike. The Cornish countryside is awash with ancient castles, mysterious woodlands and time-forgotten villages, each evoking the county's age-old folklore. With their rugged exteriors and comfortable, no-nonsense furnishings, a log cabin rental in Cornwall is the perfect base for uncovering the many attractions and activities that lie in the county's inland areas.
Think one of our log cabins in Cornwall could be for you? Scroll down to choose your favourite now.
For our complete range of accommodation in Cornwall, visit our Cornwall Cottages page.
Please find below a selection of self-catering log cabins and lodges to rent in Cornwall.