Pet Friendly Cottages Shropshire
Your search returned 147 cottages.
Sleeps2
Bedrooms1
PetsYes

A ground floor barn conversion located in the Shropshire Hills AONB, 1.5 miles from the village of Diddlebury. Limited mobility access. Open plan living. Countryside views. (Ref. 940671)

Sleeps2
Bedrooms1
PetsYes

A cosy, romantic bungalow near the town of Cleobury Mortimer in Shropshire. Open plan living. Beautiful garden. Surrounding natural beauty. Bridgnorth 10 miles (Ref. 927393)

We don't charge Credit Card fees

Sleeps2
Bedrooms1
PetsYes

A semi detached barn conversion situated in the village of Minsterley in Shropshire. Exposed stone work. Enclosed garden. Countryside. Shrewsbury 10 miles. (Ref. 27180)

Sleeps2
Bedrooms1
PetsYes

Elegant barn conversion near Picklescott on Long Mynd. Log burner. Original wood beams. En-suite. Walking & cycling heaven from door. In Shropshire Hills AONB. Pub 10 min walk. Church Stretton 4 miles. Shrewsbury 10 miles. (Ref. 966881)

Don't miss out, sign up today! To receive discounts, exclusive offers, travel tips and guides. We'll also enter you into our monthly Prize draw. T&C's Apply

An error occurred, could you double-check your email?

You have subscribed successfully

* By signing up you re agreeing to our privacy policy, confirm that you are over the age of 18, and that we can contact you for marketing purposes via email.

Sleeps2
Bedrooms1
PetsYes

Semi-detached 17th century barn conversion, a delightful cottage in Churchstoke. Beams, vaulted ceiling and multi-fuel stove. Comfortable accommodation with mezzanine bedroom with lovely view. Montgomery 4 miles. (Ref. 964446)

Sleeps2
Bedrooms1
PetsYes

An incredible traditional thatched cottage next door to the owner's property in Burley near Ludlow in Shropshire. Traditional exposed beams and stone. Listed building. Fantastic views of Ludlow. Ludlow 6.8 miles. (Ref. 963510)

Sleeps2
Bedrooms1
PetsYes

This first floor apartment is set above a garage in the owner's grounds and is an ideal romantic retreat. Private patio, short walk to pub and canal. Oswestry 4 miles. (Ref. 954032)

Sleeps2
Bedrooms1
PetsYes

A charming ground floor apartment looking onto idyllic countryside. Open plan living accommodation. En-suite shower room. Pet-friendly. Perfect touring base. Oswestry 1.5 miles. (Ref. 949423)

Sleeps2
Bedrooms1
PetsYes

A charming chocolate box cottage attached to the owner's house near Cleobury Mortimer in Shropshire. Set in an Environmentally Sensitive Area. Beautiful garden. Exposed beam and brickwork. Bridgnorth 10 miles (Ref. 927354)

Sleeps2
Bedrooms1
PetsYes

Detached, ground floor stone lodge near the village of Farlow and Cleobury Mortimer within the Shropshire Hills AONB. WiFi. Woodburning stove. Flexible zip/link king-size bed. Lockable bike storage. Farlow 1.8 miles. Cleobury Mortimer 5.5 miles. (Ref. 924193)

Sleeps2
Bedrooms1
PetsYes

Character barn conversion with woodburner and garden. Single storey pet-friendly accommodation. Horses welcome. Close to walking, cycling, hacking, golfing. Market Drayton 5 miles. (Ref. 923064)

Sykes Rating


Sleeps2
Bedrooms1
PetsYes

Beautiful barn conversion with vaulted beamed ceiling, oak floors throughout. WiFi. Ideal romantic retreat. Numerous walks and cycle rides from doorstep. Ludlow 11 miles. (Ref. 922448)

Sykes Rating


Sleeps2
Bedrooms1
PetsYes

A luxurious first floor cottage. Set in beautiful gardens amidst peace and tranquillity. A superb romantic getaway. Market Drayton 4 miles. (Ref. 921170)

Sleeps2
Bedrooms1
PetsYes

Character cottage in Cleobury Mortimer. Beams and wooden floors and modern furnishings. One pet welcome. Central location with town amenities on the doorstep. Ideal touring base for Shropshire, Herefordshire and Worcestershire. Bridgnorth 10 miles. (Ref. 920058)

Last booked within the last 2 days

Sleeps2
Bedrooms1
PetsYes

Cosy cottage in the popular Shropshire town of Clun close to the Welsh border, Offa's Dyke and historical towns. WiFi. Woodburner. Bike storage. Bishop's Castle 6 miles. (Ref. 919803)

Sykes Rating


Sleeps2
Bedrooms1
PetsYes

Cosy one-bedroom cottage located in the picturesque medieval village of Clun in South Shropshire. Church Stretton 16 miles. (Ref. 915462)

Sykes Rating


Sleeps2
Bedrooms1
PetsYes

An attractive cottage, attached to the owner's home in the rural village of Ratlinghope. Well-equipped, comfortable accommodation, perfect for a romantic break. Wonderful walking. Excellent country pub 1 min walk. Church Stretton 5.4 miles. (Ref. 915129)

Sleeps2
Bedrooms1
PetsYes

A lovely ground floor apartment on a working farm, two miles from Craven Arms. En-suite wet room. Pets welcome. Excellent walking and cycling routes from doorstep. Church Stretton 6 miles. (Ref. 24740)

Sykes Rating


Sleeps2
Bedrooms1
PetsYes

Delightful Craven Arms apartment on a working farm with cosy, romantic accommodation. En-suite bathroom. Pet friendly. Excellent walking from property. Church Stretton 6 miles. (Ref. 24739)

Sykes Rating


Sleeps2
Bedrooms1
PetsYes

A cosy first floor apartment on beautiful Clee Hill Common. Enjoying amazing views across several counties, it offers a great base for excellent walking and cycling from the doorstep and visiting local attractions. Ludlow 7 miles. (Ref. 22707)

Sleeps2
Bedrooms1
PetsYes

Delightful semi-detached cottage in Knockin village. Comfortable, cosy accommodation, perfect for romantic break and touring Shropshire. Historic Shrewsbury 15 miles. (Ref. 22008)

Sykes Rating


Sleeps2
Bedrooms1
PetsYes

Charming first floor barn conversion set in lovely countryside. Beautifully furnished self-catering accommodation next to owner's pub. Bridgnorth 2 miles. (Ref. 19153)

Sykes Rating


Sleeps2
Bedrooms1
PetsYes

Delightful stone-built cottage, built in 1820 in rural Shropshire hamlet of Cwm Head. Comfortable and cosy romantic retreat. Excellent walking in Shropshire Hills. Church Stretton 4 miles. (Ref. 14117)

Sykes Rating


Sleeps2
Bedrooms1
PetsYes

This delightful Weston-under-Redcastle barn conversion apartment is perfect for a romantic break. Open plan contemporary accommodation. Excellent walking, follies and golf nearby. Shrewsbury 12 miles. (Ref. 8325)

Sykes Rating


Sleeps2
Bedrooms1
PetsYes

Exclusively for adults. Superb detached lodge, a terrific Shrewsbury cottage on holiday park. Romantic retreat with private hot tub, use of park facilities. Shrewsbury 4 miles. (Ref. 7934)

Sykes Rating


Sleeps2
Bedrooms1
PetsYes

Lovely romantic Church Stretton cottage on 200 acre farm. Mezzanine bedroom, well-equipped accommodation, oak beams, use of gardens and grounds. Church Stretton 4.6 miles. (Ref. 4137)

Sykes Rating


Sleeps2
Bedrooms1
PetsYes

Cosy, single-storey barn conversion at Muckley Cross. Ideal romantic retreat in superb touring country. Bridgnorth 4 miles. Much Wenlock 8 miles. (Ref. 2851)

Sykes Rating


Sleeps2
Bedrooms1
PetsYes

Charming, stone barn conversion in rural location. Exposed beams, woodburning stove. Fabulous location for walking and cycling. Church Stretton 6 miles, Shrewsbury 8.5 miles. (Ref. 2176)

Sleeps3
Bedrooms2
PetsYes

Exclusively for adults. Fantastic, detached timber lodge on the Beaconsfield Holiday Park in Shropshire. En-suite facilities. Private hot tub. Shared indoor heated swimming pool, steam room, and fishing. Shrewsbury 4 miles. (Ref. 955134)

Sykes Rating


Sleeps3
Bedrooms1
PetsYes

A very well-appointed brick-built holiday cottage. Rural location in Shropshire Hills AONB. Ideal walking and cycling area. Pet-friendly. Craven Arms 2.2 miles. (Ref. 950759)

Last booked within the last 2 days

Sykes Rating


Sleeps3
Bedrooms2
PetsYes

Charming 18th century terraced cottage. Character features throughout. Inglenook fireplace with woodburning stove. Near to Clun Castle. Bishop's Castle 7 miles. (Ref. 918820)

Sykes Rating


Sleeps3
Bedrooms2
PetsYes

Exclusively for adults. Fantastic, detached timber lodge on the Beaconsfield Holiday Park in Shropshire. En-suite facilities. Private hot tub. Shared indoor heated swimming pool, steam room, and fishing. Shrewsbury 4 miles. (Ref. 918109)

Sykes Rating


Sleeps3
Bedrooms1
PetsYes

Delightful detached cottage in peaceful hamlet of Hine Heath. Charming, well-equipped cottage. Excellent walking and cycling. Shrewsbury 14 miles. (Ref. 18908)

Sykes Rating


Sleeps3
Bedrooms2
PetsYes

Exclusively for adults. Luxury detached lodge, a terrific Shrewsbury cottage, with private hot tub, use of swimming pool, steam room, fishing. Shrewsbury 4 miles. (Ref. 4057)

Sykes Rating


Sleeps3
Bedrooms2
PetsYes

A delightful semi-detached character cottage in the pretty village of Little Stretton. Exposed beams, woodburning stove. Excellent walking. Shrewsbury 14 miles. (Ref. 1673)

Sleeps4
Bedrooms2
PetsYes

This comforting, attached barn conversion sits in a secluded spot, six miles from the Shropshire town of Much Wenlock. Pet-friendly. Near Shropshire Hills AONB. Views of Wenlock Edge. (Ref. 973177)

Sleeps4
Bedrooms2
PetsYes

A homely, ground floor barn conversionin the hamlet of Weston, near Much Wenlock in Shropshire. Open plan living. Countryside views. Much Wenlock 6 miles. (Ref. 970629)

Sleeps4
Bedrooms2
PetsYes

A terraced barn located in the village of Westbury in Shropshire. Open plan. Hot tub. Countryside views. Shrewsbury 11.4 miles. (Ref. 945034)

Sleeps4
Bedrooms2
PetsYes

A homely attached barn conversion set near the village of Diddlebury in Shropshire. En-suite bedrooms. Countryside views. Shropshire Hills AONB. (Ref. 940673)

Sleeps4
Bedrooms2
PetsYes

A charming barn conversion set near the village of Diddlebury in Shropshire. En-suite. Shropshire Hills AONB. Exposed beams and stonework. Ludlow 8 miles. (Ref. 938736)

Sleeps4
Bedrooms2
PetsYes

An incredibly designed log cabin based near the beautiful town of Ludlow in Shropshire. Side garden with BBQ, hot tub and lounging area. WIFI. Beautiful and big bedrooms. (Ref. 961938)

Last booked within the last 2 days

Sleeps4
Bedrooms2
PetsYes

Barn conversion near to Churchstoke and Bishop's Castle. Character features. Large garden areas. Easy access to amenities and child friendly. Montgomery 4 miles. (Ref. 961806)

Sleeps4
Bedrooms2
PetsYes

Lovely Victorian mid-terrace cottage close to Shrewsbury town centre. Enclosed garden. Pet-friendly. A superb base for families and friends to explore Shrewsbury, Shropshire and Mid Wales. Ironbridge 15 miles. (Ref. 957599)

Sleeps4
Bedrooms2
PetsYes

A beautiful detached character property with oak beams. Very well furnished throughout. Rural location with walks and cycling nearby in AONB. Woodburning stove. Craven Arms 2.2 miles. (Ref. 955088)

10% off - Fri 5th Jan to 2nd Feb 2018

Sleeps4
Bedrooms2
PetsYes

A well-presented terraced cottage just a minutes' walk from the centre of the attractive market town of Ludlow. Church Stretton 15 miles. (Ref. 953918)

Sleeps4
Bedrooms1
PetsYes

A delightful single-storey Grade II listed cottage in the village of Frodesley near Dorrington. Zip/link bed, off road parking, dog friendly. Plenty of places to visit within reach. Dorrington 4 miles. (Ref. 953886)

Sleeps4
Bedrooms2
PetsYes

A detached barn conversion located in the village of Knockin in Shropshire. En-suite bedrooms. Open plan. Courtyard. Pet friendly. Oswestry 7 miles; Shrewsbury 15 miles. (Ref. 953514)

Sleeps4
Bedrooms2
PetsYes

Completely refurbished modern detached bungalow on edge of medieval town of Much Wenlock. Accommodates four adults with ease. Lovely garden, secluded, featured fire place, patio doors, spectacular views of Shropshire Hills. Callaughton 0.9 miles. (Ref. 944805)

Sleeps4
Bedrooms2
PetsYes

Beautifully and thoughtfully presented character holiday cottage on the Welsh/English border set in unspoilt countryside in the Vale of Montgomery Lovely views. Woodburning stove. Montgomery 5 miles. (Ref. 937030)

Last booked within the last 2 days

Sykes Rating


Sleeps4
Bedrooms2
PetsYes

Charming little end-terrace cottage, carefully blending traditional character décor with modern comforts and touches of luxury. Hot tub. Woodburner. Central location in Bridgnorth. River Severn 2 mins walk. (Ref. 929825)
Just Show Me Pet Friendly Cottages In Shropshire
Take a walk around Shropshire with your four-legged pal and book one of our pet friendly cottages in Shropshire. It's a county full of scenic delights boasting over 3,500 miles of rights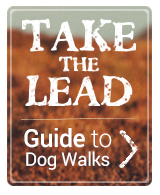 of way - and ideal at any time of year.
The Shropshire Hills cover a quarter of the county, an Area of Outstanding Natural Beauty featuring rolling hills, rich farmland, wooded glens and deep, velvet valleys. Discover them on foot along the Shropshire Way with 'Scamp' at your heel, checking out local flora and fauna along the way. And the good news is that there's a fantastic choice of day walks to choose from - another bonus for booking that pet friendly pad in Shropshire. Or opt for the Offa's Dyke National Trail, which has two sections running through the county.
Other reasons to pick a dog friendly cottage in Shropshire
Enjoy a romp with 'Scamp' across the meadows of the Shropshire Hills Discovery Centre, where the café will provide welcome water bowls afterwards. Explore Ironbridge Gorge and step back to a bygone era amid the streets of Blists Hill Victorian Town, with its replica shops, cottages and workplaces. Or check out some of Shropshire's dog friendly parks and gardens - choose from Dorothy Clive Garden, Hawkstone Historic Park & Follies, walks in the deer park of Attingham Park and estate walks at Dudmaston.
Sykes Cottages has a range of pet friendly holiday cottages in many areas of UK and Ireland. You can browse our pet friendly holiday cottages page to see all our cottages which allow pets.
Please find below all our self-catering holiday cottages in Shropshire that allow dogs and small pets.